In addition to students' blog assignments, I challenged all of us teachers to write a blog post, too. Even though my part of the module starts later, I wanted to publish my post already. One reason for that is so interesting example of international fashion branding and marketing which just happened! And in this digital era of marketing, timing is everything, as you might have heard.
You probably know who Kanye West is? And you know the brand Karhu from Finland? Do you have any idea how those two things are related to each other?
Couple of days ago Kanye West was spotted walking in the streets wearing Karhu sneakers. He was wearing Karhu's Fusion 2.0 sneakers – and what happened in the internet is a super example of influencer marketing in fashion business. If you take a look at Google Trends and analyze search amounts for Karhu Fusion 2.0, you can see the change clearly: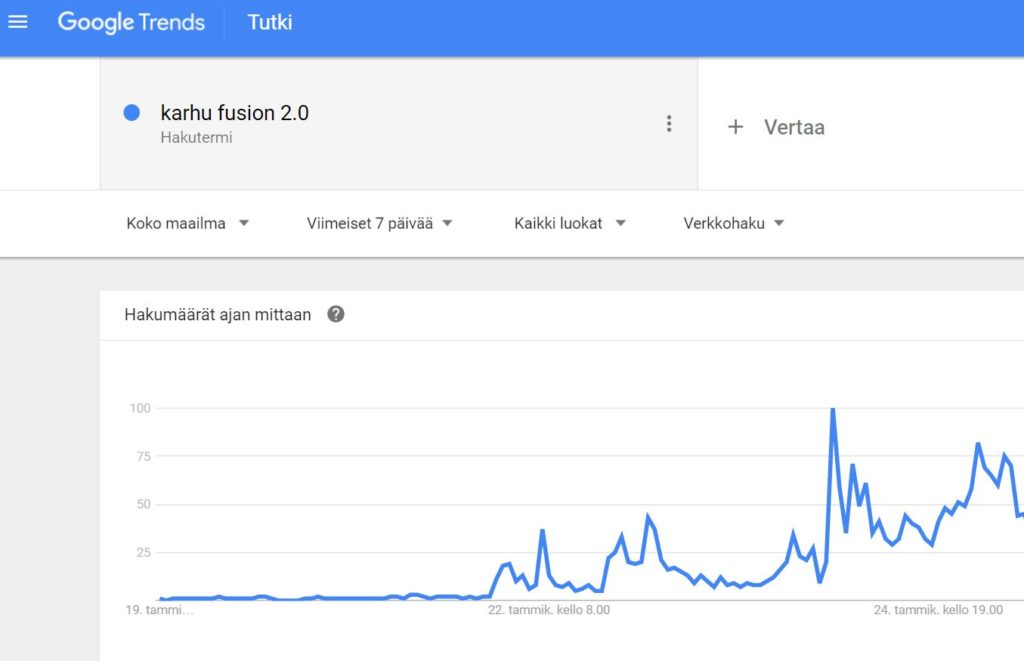 The picture above visualizes the search amount for that word during past 7 days. Quite nice increase, I would say. This case is a great example of influencer marketing. And we can just imagine what kind of effect this publicity has on Karhu's sales and branding!
Please read the interview with Karhu's Global Lifestyle Manager Remko Nouws. We will continue discussion about these kind of topics in the theme International Fashion Branding and Marketing.
In the meanwhile, I wish you an interesting trip to Copenhagen!
You can check my own introduction here and my LinkedIn profile.