CIFF, Copenhagen Internatiol Fashion Fair, is the leading fashion fair in the northern Europe. After making its debut in 1993, the fair has grown significantly and now also includes CIFF KIDS, CIFF RAVEN and CIFF SHOES among others. The fair keeps growing each year, having gained even more brands compared to 2016.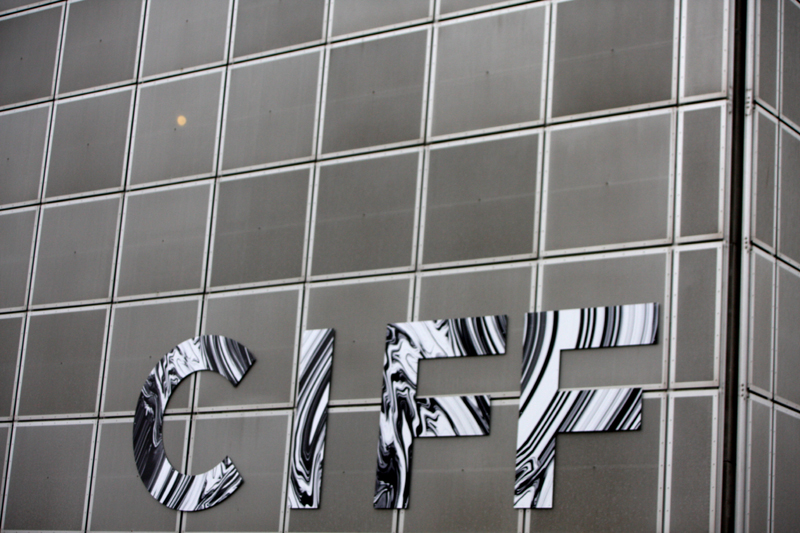 Among the 50,000 sqm of the CIFF hall and the labyrinth of hundreds amazing fashion brands, you can find a stand of Aïno.
Aïno has been over 25 years in business of making colorful and lively fashion for women. Aïno's unique clothes are a combination of high quality materials and Finnish design that lasts over changing fashion seasons. Their main products consists of jackets and tunics made to fit different body types, aimed for ladies in their 35's-45's. While the given approximate age range, the prices that fit well made garments and the appeal of vividly colored clothing might make Aïno's target group seem relatively narrow, Aïno has kept it's place in the fashion business in Finland as well as in the international market. For example, Aïno's websites are not only available in Finnish and English but also in Japanese.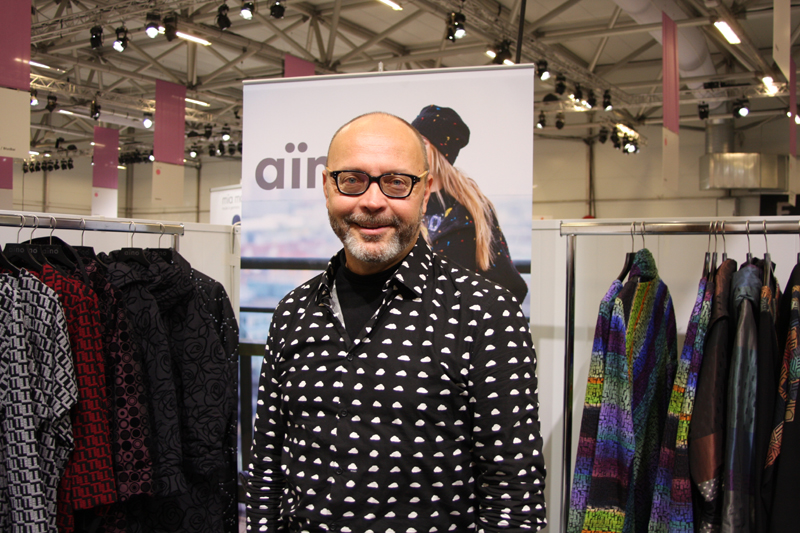 How then does a Finnish fashion brand make itself noticed internationally? Vesa Poutiainen, CEO of Aïno, had answers to this question. To make it in the fashion business, were it national or international, you need to have a good product and a good story to go with it. You also need to be active and brave. If you try to run your business by sitting in some Finnish forest, no one will find you – you need to make yourself heard and seen, he describes. Taking continuously part in the different fashion fairs in different countries is one of the ways to make you more visible – even those who are not buying something from you today see you and your products, making it easier to spread the information of your brand even further. In fashion fairs you will get to find and meet global buyers as well as other business partners. Poutiainen nods to a direction of a Danish fashion brand, LauRie, with whom Aïno has been working for many years. Since Aïno has made its business in jackets and tunics, this Danish brand making pants is a perfect partner: with sharing ideas and for example co-operating in product photo shoots they are able to offer their mutual customers even better and more complete outfits. Vesa Poutiainen further presses the importance of contacts. Working alone could be hard, but with the right partners you may gain new ideas, reach wider audience and much more.
When you have found your audience, it's also important to keep them interested. Aïno has been having its clearly recognizable style for many years. How do they keep in touch with their customers? According to Vesa Poutiainen there are many ways to do that. Aïno has not changed its main idea, staying true to its loyal customers. The visits, the invitations to visit, keeping in contact through emails and phone calls are an important part of running a business. Aïno arranges customer evenings, small fashion shows and publishes Aino Media magazine 3-5 times a year to keep the customers well informed. Attending the fashion fairs is also a valuable part of keeping in contact with your retailers.
Flare Trading, another long running Finnish fashion brand, shares Aïno's belief in the importance of fashion fairs. The fairs are a great place to meet the old important customers as well as the new ones. Even today, the first day of CIFF 2017, Flare has forged new and promising international contacts, reveals Flare's Larri Aaltonen with a wide, satisfied smile.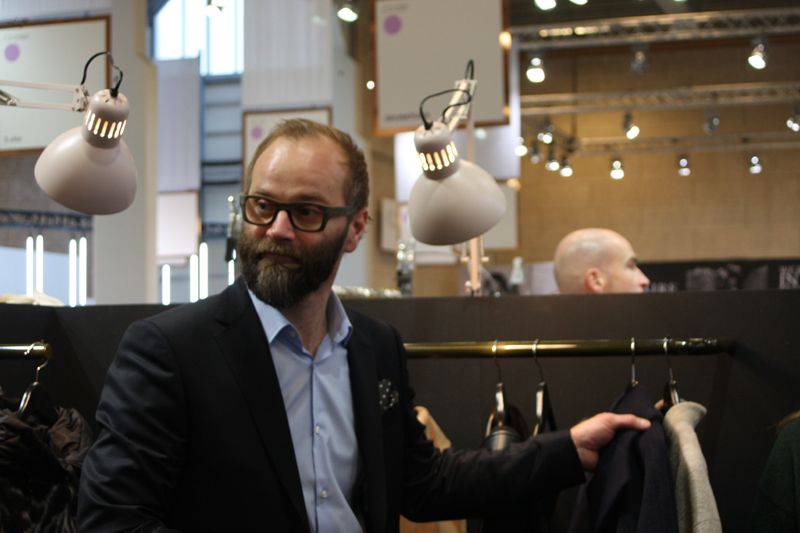 Family owned Flare Trading was founded back in 1993 and its main focus is in women's jackets. Flare Trading's garments are known for their classic design, comfortable fitting and the high quality materials used in making them. While keeping the bestselling favorites in the catalog, Flare also offers new designs for each season and different collections for the day and evening wear. Finding the new retailers and keeping the old, reliable ones is very important to Flare Trading, who themselves only sell their collections directly to retailers, to be then sold in small and medium sized shops around the world. Larri Aaltonen explains this to be a very carefully considered decision, made according to Flare's ideals. They wish their customers to have a chance to see and feel their products up close, instead of just experiencing the garments through the monitors.
How does a small brand grow and compete in as huge industry as the global fashion industry? Flare has created its place in the business by making its own path: creating its brand and designs to go with it, but also, and emphasizingly, offering the best possible quality. A small company can't compete with prices, so the quality is a very important aspect, advices Larri Aaltonen. He also encourages to aim for success and to try and be a bit better than the others. There is also something else you need, if you wish to make it in the fashion business. Larri Aaltonen summarized it with a happy glimmer in his eyes: "Fashion is an insane business. If you don't love it, you won't make it. Fashion is a lifestyle."
References: