On the last day of our Copenhagen Fashion Week trip we visited Henrik Vibskov Studio and Revolver Copenhagen International Fashion Trade Show.
Henrik Vibskov Studio
Henrik Vibskov is a Danish designer, artist and musician. Vibskov has a fashion brand under his own name and there is a dedicated team of other designers and interns around the brand. Vibskov does many different things and doesn't describe and define himself and his works. Vibskov gets his inspiration from anything with humorous mind and shows everything what he creates through different universes. Henrik Vibskov does his work spontaneously and unconventionally, he shakes things up and creates different worlds so he doesn't get bored.
His studio was on Papirøen ("Paper Island") in Christiania, Copenhagen. There was his café Den Plettede Gris ("The Spotted Pig") and his office and workshop. The workshop was at some hall that was heated by the delightful fireplace. The studio looked cosy and inspirational work environment. Now the studio is located at The Carlsberg District of Copenhagen and it is called "The Rabbithole".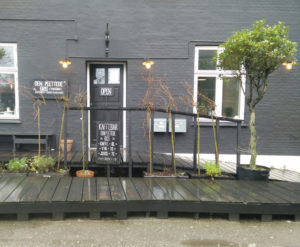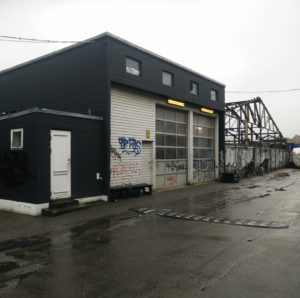 Vibskov himself was not there at the studio, but we saw him later at Revolver where he had his own stand. Few of the designers and interns introduced the place and told about Henrik Vibskov and how they work with him.
Henrik Vibskov hires interns all the time and the internship lasts 6 months minimum. Applying for an internship is done by emailing the portfolio. Intern should have an enthusiastic and adventurous attitude and interest in exceptional projects. The most important thing is not to have excellent pattern making skills for example.
The Henrik Vibskov Boutique is in Copenhagen and New York and there is also an online store.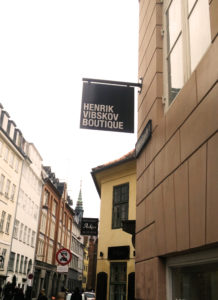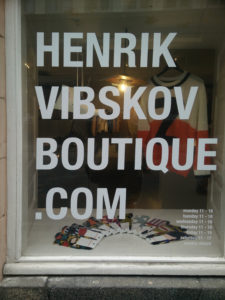 Revolver
About trade show in general
Revolver was the last trade show of our trip. This was clearly on a smaller scale than the last one. We saw it as an improvement as it showed more logically, and we didn't miss a thing.
A difference compared to the last show was also that we had more products for males, and as a result more male customers.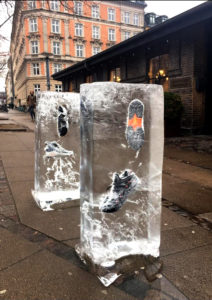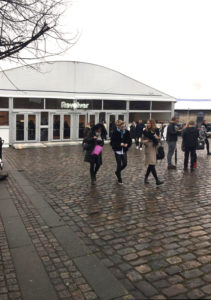 Next fall's fashion
In women's fashion the trend in shoes seems to go towards different types of heels. From next fall we can also see the continuation of the "fur-craze" and we can see it prominently in long coats and hand bags and key chains.
We also saw a resurgence of soviet style fashion. Our interest was also peaked with different styles of animal prints and colourful belts with prints. Some brands were also launching fanny packs.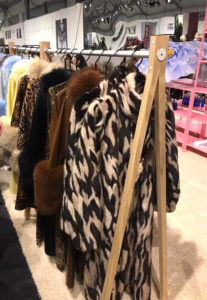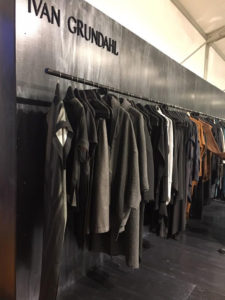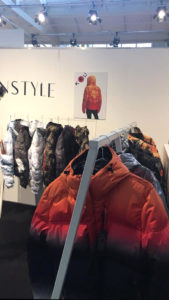 Men's trend in shoes seems to stay mainly in the some ball park as it has been in for after years. Leather shoes in basic colourways aren't going any where.
Clearly the most trendy jacket for the next fall will be made of leather with a print on the back. A lot of focus was also on the layering of clothing.
About colourways in general
Basic colourways like black, white or grey are mostly uni-colored but more colourful pieces as an example blue or orange are highlighted with more colourful details.
As a whole the trade show was a success and we got a lot of a good tips for our own fall wardrobe.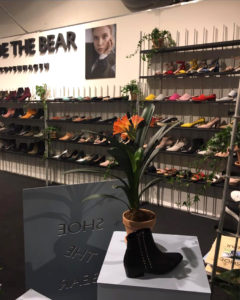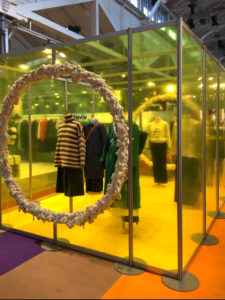 Katja Laakso, Johanna Lehtinen