Ivana Helsinki
You cannot think of fashion brands in Finland without mentioning Ivana Helsinki. It stands today as one of the most popular fashion brands in Finland while also making their own mark worldwide. Our visit begins at their premises of IH Gallery Shop in Palopirtintie 15, Helsinki.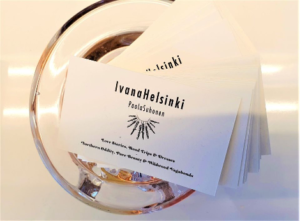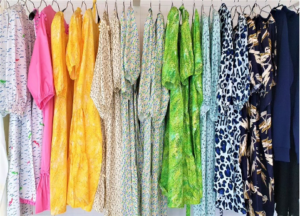 Mia Lappalainen, the fashion producer assistant, walks us through the building. It includes IH flagship gallery store, design studio, mini motel and showroom, and also a café during summertime. Built in the 70s, it used to be an architect's home and studio, but now serves as headquarters of Ivana Helsinki. The place can be rented for different occasions such as graduations, music events and so on. By portraying a different image, the gallery now reflects Ivana Helsinki's image too.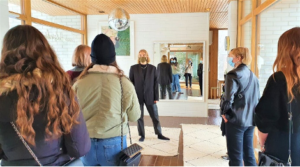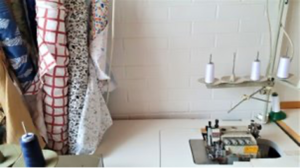 A bit later Jani Leivo, sales manager of IH, joined us and told us about the business and its founder Paola Suhonen. She is one of Finland's most known designers. She holds two master's degrees: Master of Arts from Aalto University and Master of Fine Arts from the American Film Institute. Ivana Helsinki started as her own personal art project. She wanted to bring art in everyday life, create functional items and fashion, where each single design is a charismatic, stand-alone statement piece.  Having been born in a family of entrepreneurs, Suhonen has never strayed away from challenging herself in different fields such as film, music, photography, and others. Paola is also a member of folk-rock band Lone Deer Laredo, where her roles include songwriting and composing as well. This summer, she has her third record coming, and her third movie is also expected to come out. Contemporary Superwood Festival which they started 2018 will have its third time next October.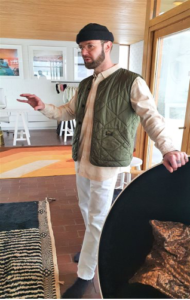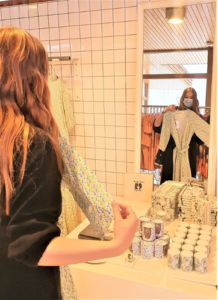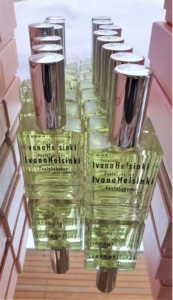 Suhonen has collaborated with many famous local and international brands and continue to be on the lookout for more. Some of these brands include Uniqlo, Coca Cola, Topshop, Swarovski, Google and Carrefour. Company is also working on expanding their brand with exporting in different countries in Europe, having agents in US & Mexico, and collaborations with businesses in Japan, China, and Korea.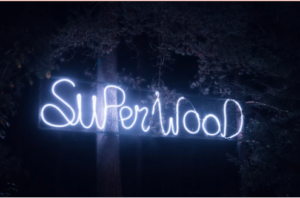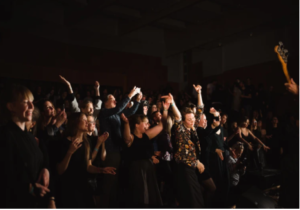 Thank you to Mia and Jani for the warm welcome!
You can get your tickets for the festival following this link Superwood Festival – Ivana Helsinki, or if you are interested in shopping, check out this link Collections – Ivana Helsinki!
PBO
PBO, or Philosophy Blues Original, is a family-owned business, founded in Denmark in 1994. They sell high-quality fashion garments. As the name also suggests, they also have a philosophy: "We believe that clothes reflect on who we are and should be used as a way to strengthen individuality"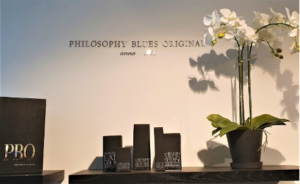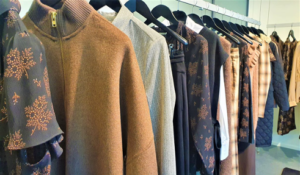 With the death of the owner last year, the company is now experiencing a new era. Having had so much impact on the design and direction of the company, PBO is now shifting their focus to their three brands which are the key to the business: Philosophy Blues Originals, Rue de Femme and Heartmade.
Collections have a natural color palette and designs are classic so that one can combine easily newer models with those you already have in a closet.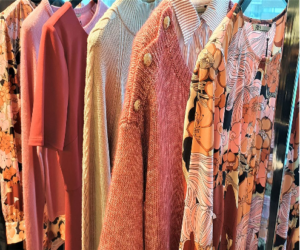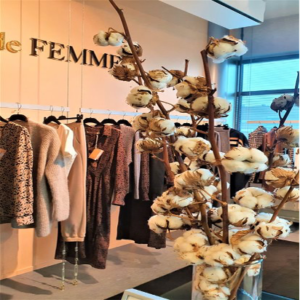 Originally PBO manufactured mainly men's fashion but now they concentrate on women collection as well. The headquarters are in Denmark but they have sales offices in other countries and on-line. In Finland they sell mainly in Sokos, Kekäläinen and few other shops.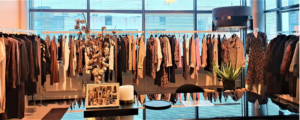 However, as any other company striving to survive on the 21st century, special attention should be brought to sustainability. When it comes to design, they mention the importance on concentrating on sustainability, good materials and style that last long. The use of natural fibres and the certifications of the dawn and merino wool they use, is a testament to their dedication on working towards sustainability. It is a pity that this information does not come to the attention of the customers because on their website there is no information about production. We are looking forward to seeing it there in the near future!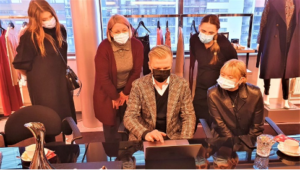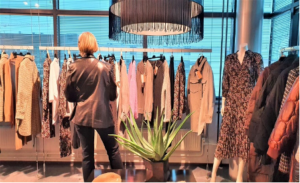 We want to thank you the sales manager Jussi Pakarinen, who made sure we felt welcome. He gave us a vivid introduction to the company and the fashion business in general. It is always so useful to learn from a professional with long experience on the field.
The on-line shop and shops in Finland you will find here: pbo-group.com/