Classy and timeless, though trendy menswear, detailed pattern making, elegance and good sense of humour:
that's Kasper and Oliver, that's ISNURH.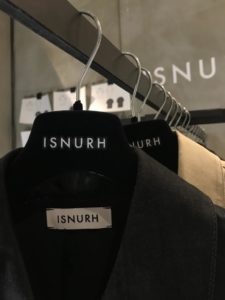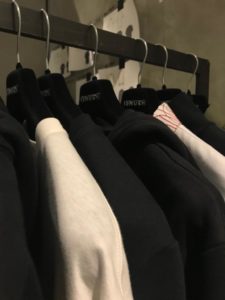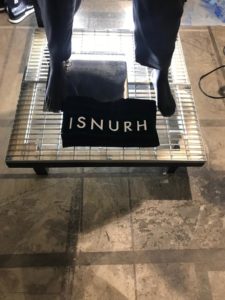 STORYTELLING I – – – I BEHIND ISNURH
Meeting ISNURH at CIFF was very inspiring and just like meeting friends. Kasper and Oliver have known each other since elementary school, both have an absolutely likeable and honest personality.
They founded ISNURH in 2017, thus we met them during their third season, already having some experience with their line. It was most interesting chatting with Kasper, who told us lots about the effort, time, love and passion it takes to create that kind of a business. Kasper mainly takes care of all business affairs and Oliver is responsible for the design. They do work as a very close team, though. Casper proudly calls their teamwork 'the cocktail that works', as both have always had a deep interest in fashion and each of them brings different knowledge into their business. He also underlines the importance of working with someone you can trust, especially in the fashion industry and with someone who is able to do something that you are not capable of. Both still have jobs besides ISNURH, as it takes years to build up a fashion business that you can actually live from. They work in a little Basement, which is shared with other artists.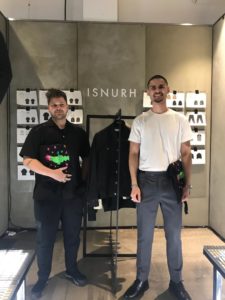 THE CONCEPT I – – – I
ISNURH is an exclusive, clean line. The brand stands for high quality menswear. Besides their symmetrical designs they are known for working with outstanding materials, though they want to keep their price range as affordable as possible for the costumer.
Their design and production concept is most efficient: They take one week to validate an idea. Kasper explains that you must be quick, validate while you are in the design process and take costumers feedback very seriously. Also, the fit is absolutely essential, especially when regarding future collections, because you can always work with old accurate patterns.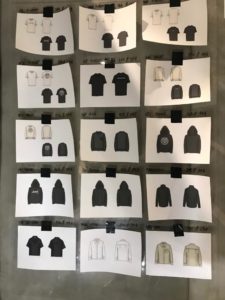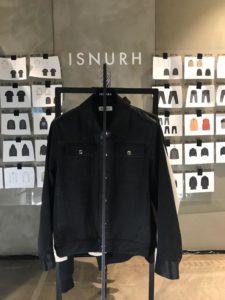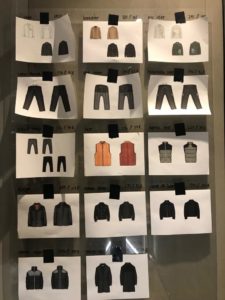 For the latest collection they only used a variety of eight fabrics to work as cost efficient as possible. In order to be even more economical they spend a lot of time on researching for bankrupt factories to buy fabric remainders.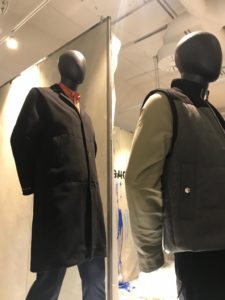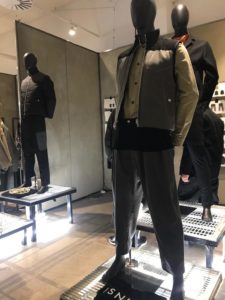 INSURH currently employs one intern, they do not have any funds but a very great network, which helps whenever they need support. The company is currently selling to five retailers. They are looking for expansion to Finland, Sweden and several other countries.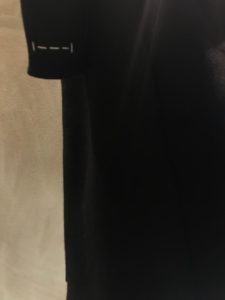 CHECK OUT THEIR INSTAGRAM
I – – – I
ALVA-LOUISA ROSE
SOPHIE SCHRAMEK