Copenhagen International Fashion Fair, better known as CIFF is part of Copenhagen Fashion Week and one of the leading fashion fairs in Europe. It presents the latest fashion trends for the upcoming collections in product categories like women´s and men´s fashion, jeans, shoes and lingerie. The CIFF took place from Wednesday, 30. January to Friday, 01. February 2019. The fashion fair is mostly for retailers but it is also great event to look and get some innovative ideas for your own work. For us, students, it was great opportunity to get to see the upcoming styles and to get to know three interesting companies better, which meetings were organized by HAMK. Companies gave us many useful tips for the future and you can read more about those tips from other blog posts. You were also able to find plenty of inspiration while walking through the hallways of the CIFF.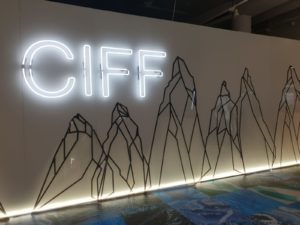 It was well organized fashion event for nearly 2000 brands and companies which were located by nine different style categories such as Raven, Lab, Urban, Premium, Sleek, Style setters and Future classics.  Companies were very welcoming for everyone who just were interested of the company. They were willing to tell more about their brands and gave some advice, how to improve ourselves as designers. You just need to be brave to go and have a little chat with the brands. This year the theme was pretty futuristic. Companies had made quite an effort to layouts of their stands to stand out better. For example companies were playing with lights, mannequins and paints and with plenty of other details.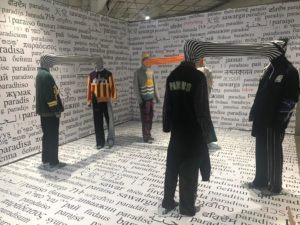 There was also a fashion show, which was held by VIA University students. It was interesting to see, how students had built up a pretty big fashion show now, when HAMK design students are also working on with a fashion show by themselves.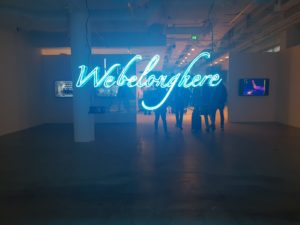 Actually this was our second time in CIFF and so without further ado it felt that we belong there.
Greetings from
Sara Salminen and Tanja Pirnes