During the Copenhagen Fashion Week, we visited the international lifestyle brand LE FIX at Revolver Trade Show – Fashion Fair and their studio in the centre of Copenhagen and talked with them about the planned big changes for the company.
Background of the brand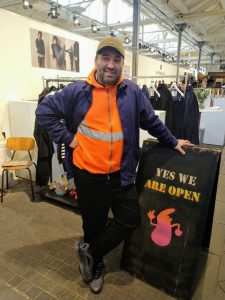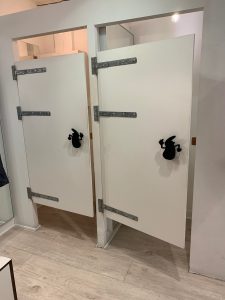 Benny Kusk is one of the founders behind the brand LE FIX, which were established as a small art assemble in 1999 in Copenhagen, Denmark. LE FIX is a group of artist, designers and creative personalities with strong roots in Copenhagen. The brand was founded out of love for clothing and graffiti art. Nowadays, they have a clothing store, a tattoo studio and they are still doing a lot of other creative actions in the street art culture. Last year they had their 20th anniversary – to celebrate they had everyone who was already part of LE FIX paint a Kaj sculpture. Kaj is the fantasy figure of the LE FIX universe and was, in the beginning, sewed from fabric scraps and received huge success in Japan. Today the Kaj figure is visible on many LE FIX garments. For the anniversary, comics stories of Kaj came into production and were published. The comics are understandable without language consisting only of drawings. In remembrance to the very first years of LE FIX a special collection was launched, which is made by a special hand printing technique – the same technique which was used for some LE FIX classics in the very beginning of the brands' life. Every shirt of the anniversary collection is unique.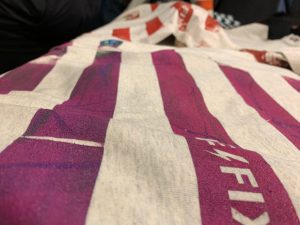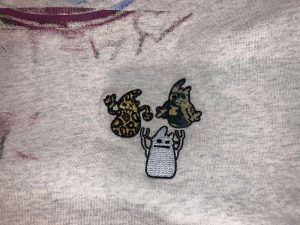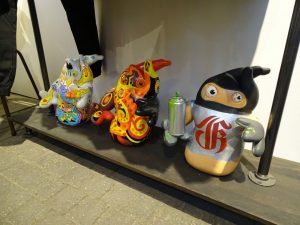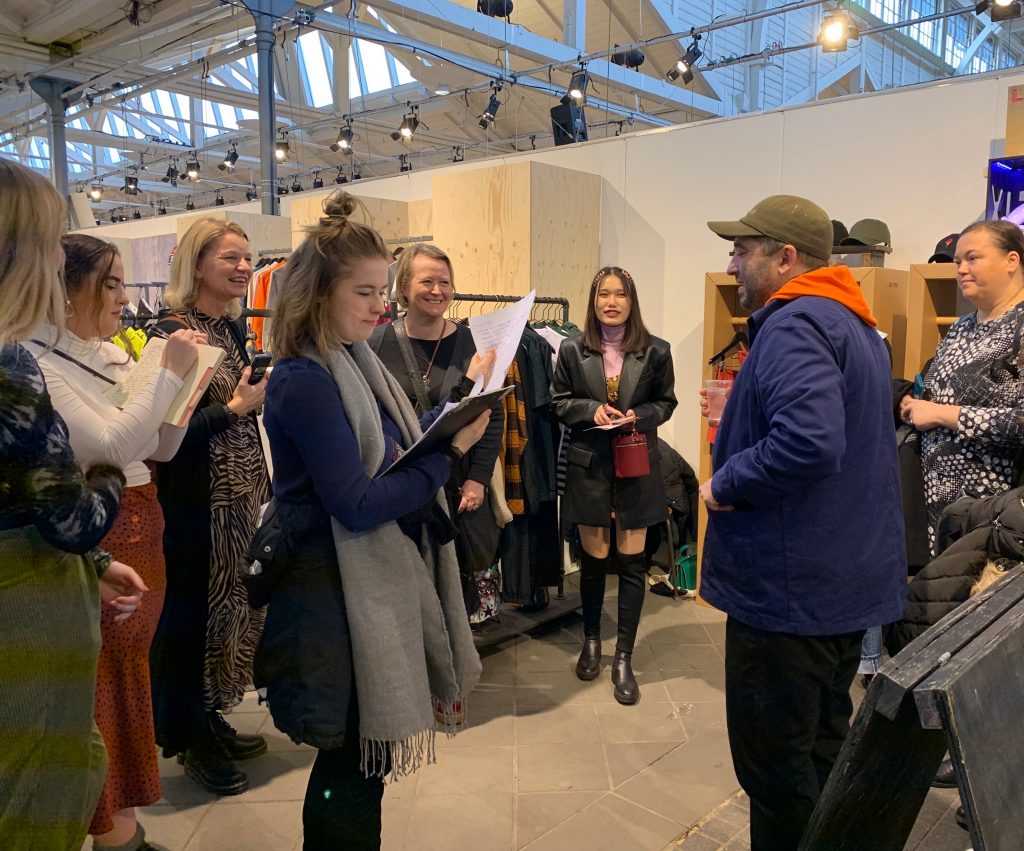 Huge business changes in the future
At the Revolver Trade Show, Benny gave us an impression of the upcoming collections for Autumn/Winter 2020. There will be next to LE FIX Main Collection, two Collections which were created with two artists together. The collaboration collections include around seven pieces with a limited amount of each item. In the past, LE FIX launched new collections every six months, but they now want to drop more collaborations in shorter intervals, to have the chance to work with more creative minds together. LE FIX products are sold in around 120 shops all over the world, e.g. at the online shop platform Zalando. During the coming year, LE FIX will downsize this number to only 20 shops worldwide. The main reason being that with a smaller number of retailers and can invest that money in more creative ways.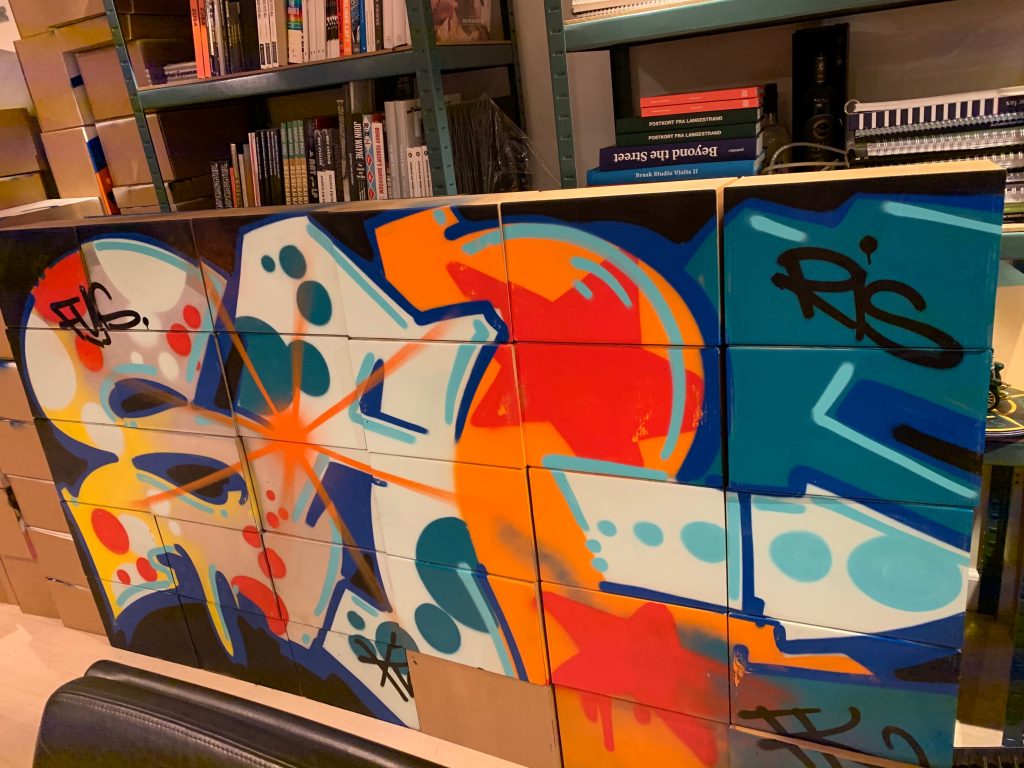 Upcoming collaboration collections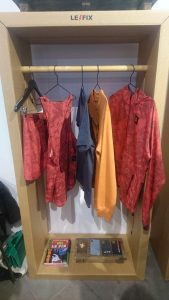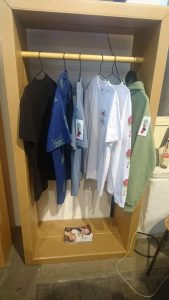 LE FIX showed at Revolver Trade Show the first time their new collaboration collections. One collection was created together with the artist KC ORTIZ, who is a graphic and graffiti artist lives and works currently in Copenhagen but is originally from Chicago, USA. For the collection, they used approved classics of LE FIX styles like a t-shirt, a long-sleeve, a hoodie and a signature shirt combined with KC´s illustrations translated into patches or as pattern design for an all-over digital print.
LE FIX's – collections feature artist from Denmark, Germany, Finland and the US. For now, they don´t have any collaborations with artists from Asia, but maybe in the future. Especially China is a big market for the Art scene in combination with fashion.
LE FIXs´values for their garments
The Company uses organic cotton in their products as well as no animal-based products. The products still come with this certification, but for them, there is there no reason to promote it in advertising, as it is one of their values. The materials and garments are produced in Macedonia, Portugal, Estonia and Poland – but they try to move the production site as much as possible to Poland because its closer to Denmark that means shorter transport ways in the production chain and a smaller CO2 footprint.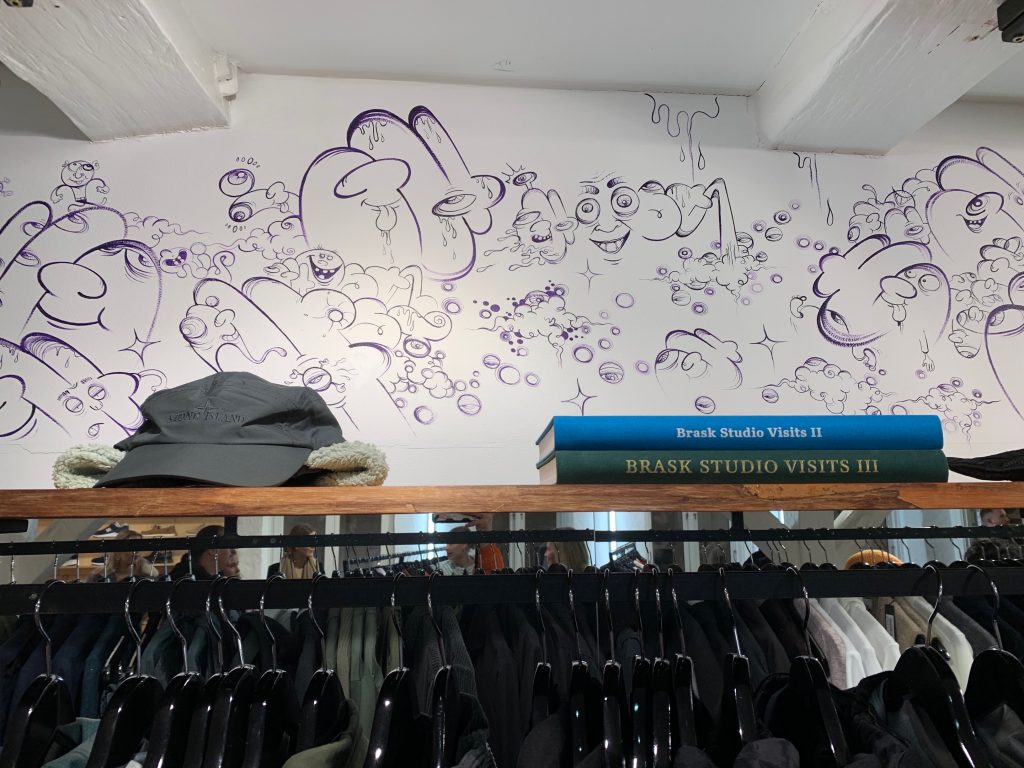 LE FIX Party
In the evening we were invited to visit the LE FIX shop, studio and their party. There they showed us around the shop and studio. At the shop, they are selling next to the LE FIX products also some other brands, like Stone Island, Adidas, Levi´s, Puma, etc. They love brands with a story and that the clothes which are in the shop from other brand suits together with the LE FIX style. At the party, you could find a mixture of friends, customers, artists and LE FIX personal. It was a special, enjoyable and very successful party, which brings all around LE FIX together.
We would like to thank a lot Benny and the whole LE FIX-Team for their time and all their answers to our questions – it was amazing!