Global Fashion Business students had a privilege to have a guest lecture from Via University Denmark. Teacher Per Töffner Knudsen has a background on sales and marketing. His merit of teaching is powerful, he has been teaching marketing, branding, logistics, brand management, and purchasing. Per said all business departments function together, and that is the reason why it is important to understand many different aspects of business. He has experience also in micro- and macroeconomics.
In Denmark he is teaching mainly business students, from first year until the very last. Like in HAMK, Global Fashion Business studies are combined for design and business students, in Denmark the first year is same for business and design students. And again, the last, the fifth year is for both fields.
This was Per´s third time teaching in Finland, he said it is nice to teach in different countries. As well as students like to have diverse teachers, also the teachers gain a lot of different perspectives and ideas.
Per Töffner´s lesson was part of the course Management of Fashion Supply Chain, in Global Fashion Business studies. He was teaching us the important role of purchasing in the Value Chain, and how to make sourcing and supplier search in Fashion Business.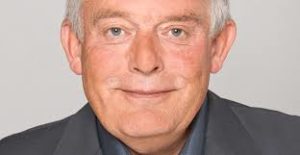 Thank you for the opportunity to enrich our knowledge!
Sanna Hirviniemi, International Business Student, HAMK University of Applied Sciences
Clémentine Lurdos, International Business Student, University Clermont Auvergne