Helsinki Day 2020 
TRE – WE NEED STILL STUFF BUT BETTER STUFF 
Wednesday morning starts in Helsinki, Mikonkatu 6. We enter beautiful premise of a Finnish company, TRE Concept Store, that is Scandinavian style shop with nicely made presentation filled with beautiful design and lifestyle products. You can totally feel how the concept in the store is focused on the Finnish design, Nordic wellbeing and happiness (by the way, we Finns were once again chosen for the happiest people in the world https://worldhappiness.report/ed/2019/#read') by offering good, well considered choices for the customers.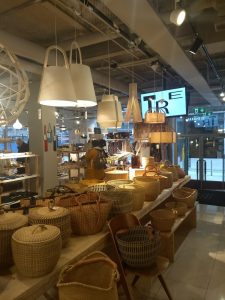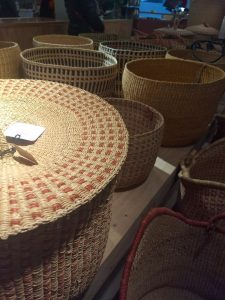 World of Tre is selling unique and high-quality design products in Helsinki. TRE is selling interior accessories, fashion, jewellery, and cosmetics, the selection is focusing on Finnish and Scandinavian design that represents the same values as TRE. But in their assortment can be found also products from abroad, like Danish and French brands. TRE works with 600 brands.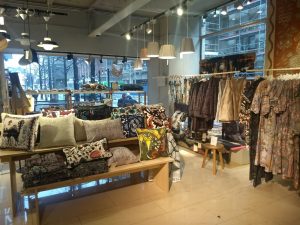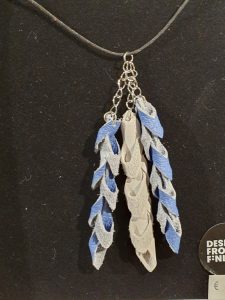 The name TRE depicts the three pillars in the core of the design shop: the customer, the store and the designer, as equal actors. The name is also a memory where everything started from Trekamppen.  
TRE is also a community, which contains customers, interest groups and 200-300 manufacturers/designers, which are selling not only sustainable products of good quality, they represent a way of life and support environmental awareness – the same values as TRE.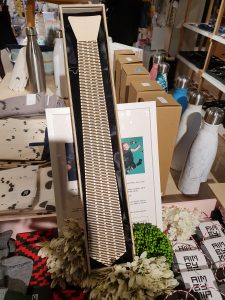 TRE is a modern company that analyses trends and shopping behaviour. TRE has stores in Helsinki and in Japan, but they have also a web shop. The web shop accelerates the business growth and also increases brand awareness. TRE has successfully entered to the Japan markets. This was due to, good opportunity for TRE to take part to the Moominvalley project and of course good partners! Alone is hard to enter new markets, in collaboration is more power! They are also interested in the Korean markets because of its shopping power. There is a huge shopping culture but Koreans values are a little different than Finnish people. It's more difficult enter to the Korean markets.  
Look for yourself the selection of the shop form www.worldoftre.com, The vision for of this company is to be the globally most significant sales platform for the Finnish design companies. Why not! We believe this is possible! 
Thank you Tanja Sipilä that you took us as your guests and told us about TRE! 
INDIEPLACE – A SMARTER IMPACT MARKETING
Indieplace, which belongs to the Kaleva Media, was our next destination. Mari Ojala, Linda Pitkänen and Pauliina Pajunen kept us an inspiring presentation about influencer marketing business. This business has totally disrupted the traditional marketing business already during decade.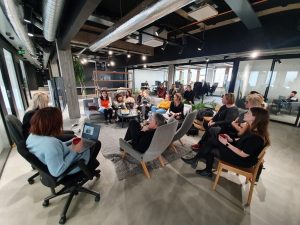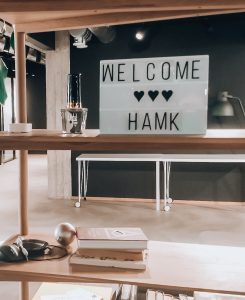 Indieplace is a full service partner in influencer marketing. Indieplace occurs mainly to the Finnish markets, campaigns and with Finnish influencers. Indieplace has extremely wide experience and they had executed many successful campaigns. Work in this company is many sided and includes a lot of operations in the background. For the normal people it shows only the end product, the blog post or Instagram post. But behind can be tens of hours of work! This includes coaching, training, contacting, negotiations, planning, problem solving, sales, production…you name it!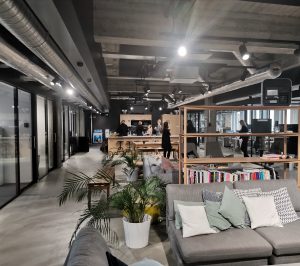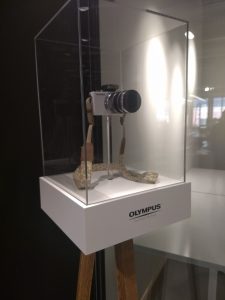 Influencer can be whoever, also artificial person! Micro influencers have around 1000 followers, macro 10 000 + followers and then there are social media Stars and celebrities. Indieplace are working with all these influencers. They are using around 600 influencers in their customer´s campaigns.  
There are of course some criterion choosing the influencers. Statistics, followers, credibility, backgrounds and brand matching are big issues in this. At least 60 % of the followers needs to be from Finland because they want to reach mainly Finnish People.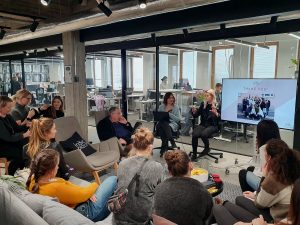 Thank you team Indieplace for such an inspiring presentation of nowadays marketing channels and the business around it! This really motivate us also to be more active in the social media and maybe we do next a challenge in the TIK TOK! 
For more information and to find your influencer, please check the website. Maybe you are the next Indieplace influencer! Just fill their application from the websites! https://www.indieplace.fi/ 
FINNISH TEXTILE & FASHION – THIS ASSOSIATION ENSURES YOUR SUCCESS GLOBALLY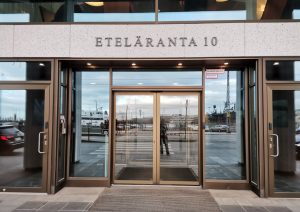 Finnish Textile and Fashion is an organization with 11 employees based in Helsinki that promotes its members in the industry but also worldwide.  
The members about 180 companies produce, fashion and home textiles, but also technical industrial textiles and material, which is used for baby diapers and car belts, so the range is much bigger than just clothing. 
An important task is the analysis of markets and to prepare a company to a new country by information and training, e.g. international legislation and checking lists. Including this, they also publish 5 times in year a magazine called Fab. Their magazine Fab, Fashion Lifestyle & Business, presents informative and motivating articles and trends, as the trends and changes are the most important to keep an eye on to stay on the reached level or to get better!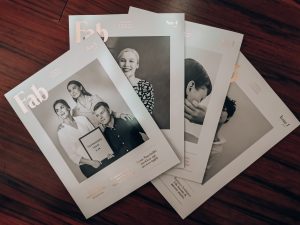 See and understand "the big picture", choose a Strategy and a foundation to build up a long-term planning, best way to start seems to be to focus in a specific segment. Further decisions like price and distribution strategies and the Marketing is important. County preferences have to be found out, like materials, colours and sizing, but also basics as existing customs and duties. A very important point is to find the wright partner in the country, acceptance, influence and activity in combination with knowledge about the specific business area decides about defeat or success.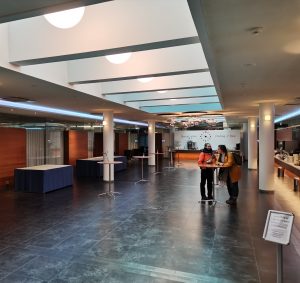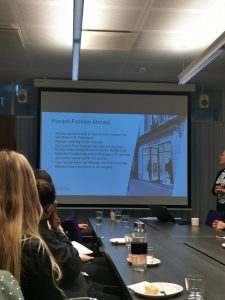 Textile and fashion export have been raising and is doing better than in the domestic markets. It was great to hear how successful many of Finnish brands are doing aboard! Thank you, Anne Ruokamo, Auri Kohola and Hanne Mikkonen! 
Writers are HAMK students from fashion, business administration and International business degree program. This multidisciplinary team consist of Heidi Kerkola, Petra Haro and Jonna Koskinen.