Do you want to feel comfortable but still in style? Bypias concept is for you!
In fact, this brand cooperates with Bohemiana and Perfect Jeans but Bypias is the one which represents their values the most.
Inspired by a real story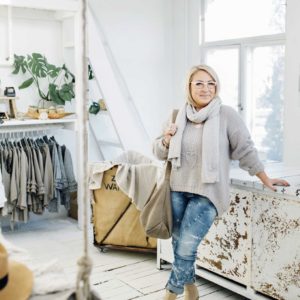 Pia Erlund was a hairdresser in Finland for 15 years. In that way, she knows how to work with customers and how to follow their wishes. But she had troubles with her clothes because of her measures; so she made her outfits by her own, inspired by the natural linen and the Scandinavian colours.
Nevertheless, a question is still there: are there any other woman with same troubles? Her answer was the creation of her own brand – Bypias.
How does the concept look like?
Bypias has a three values: "quality, nearby production, customers".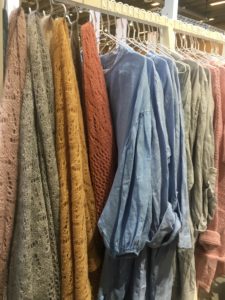 These oversized, comfortable, casual, easy to wear clothes are made from wool, linen, bamboo and cashmere. Because of corporate social responsibility, the brand takes care about policies of material providers. Their main suppliers are from Estonia. Moreover, many of her creations are still bestsellers throughout all years – that is a good guarantee of quality. Today, the main customers are from Finland and Norway but also Japan, Germany and Switzerland. The production is closer to Scandinavian customers, but the brand adapts its collections to other different measurements (for example: Asian ones).
How to be in touch with Bypias?
You can find them on Facebook (more than 100 000 followers) and on Pinterest (5.5M clicks per month). In fact, social media are the only digital way to find them. Another way is their collection magazine.
These marketing choices show the "unique" side of the brand: few shops and advertising channels.   
If you are more interested in this brand, you can visit their website.
"If you want to be successful take every opportunity, even if it is small.
Be curious and always don't be afraid to ask."
Marion Marre, Michaela Maroušková