Sustainability is a hot topic nowadays and many industries have started to notice it, including fashion business. Sustainability not only helps to save our planet but it also can create value for customers and bring new clients to your business.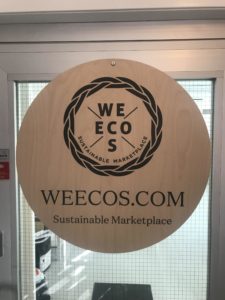 Weecos is a sustainable marketplace for sustainable fashion and design. The founder of Weecos is Hanna Lusila who created the website together with Anna Kurkela. The main idea of Weecos is to gather brands together who promote sustainable ideas. Most of the brands that are in Weecos are domestic but there are also some foreign ones. They also have a lot of smaller brands that can be brought to bigger markets through this marketplace. One example is that Weecos took few brands from their site to New York for various fashion events.
HOW DOES WEECOS WORK?
Brands apply to it but Weecos also searches for new business clients. Before the deal is made client must answer to questionnaire that is made by Weecos and other professionals. Questions are about sustainability, materials, values, circular economy and other business-related subjects. If the results satisfy Weecos the contract is made. Brands will have their own product pictures and they will operate their business by their selves. What Weecos does is that they produce content, do the "bigger business" like management and invoicing and they are also responsible for the development of the community. The owner of the page talked how Weecos works like a community. Together they promote values they all share, they come up with new ideas, they don't compete with each other but they work together for the greater good.
WHAT KIND OF CUSTOMERS SHOP AT WEECOS?
Of course, people who are interested in sustainability and want to support it. These so-called "responsible consumers" also do buy less because they search for clothing that will last longer and they also recycle and maybe fix and modify their old clothes.  Another customer group that Hanna mentioned is "brand lovers". Those customers were described as trendy and they want to test new things and search for good design. Third customer group is called "seekers of domesticity". They want to buy domestic design but there are few behaviours in their shopping, for example, they seek for sales. Weecos wants to include their customers in their development in future and they also try to treat their customers in a way that they are not thought only as a source of money.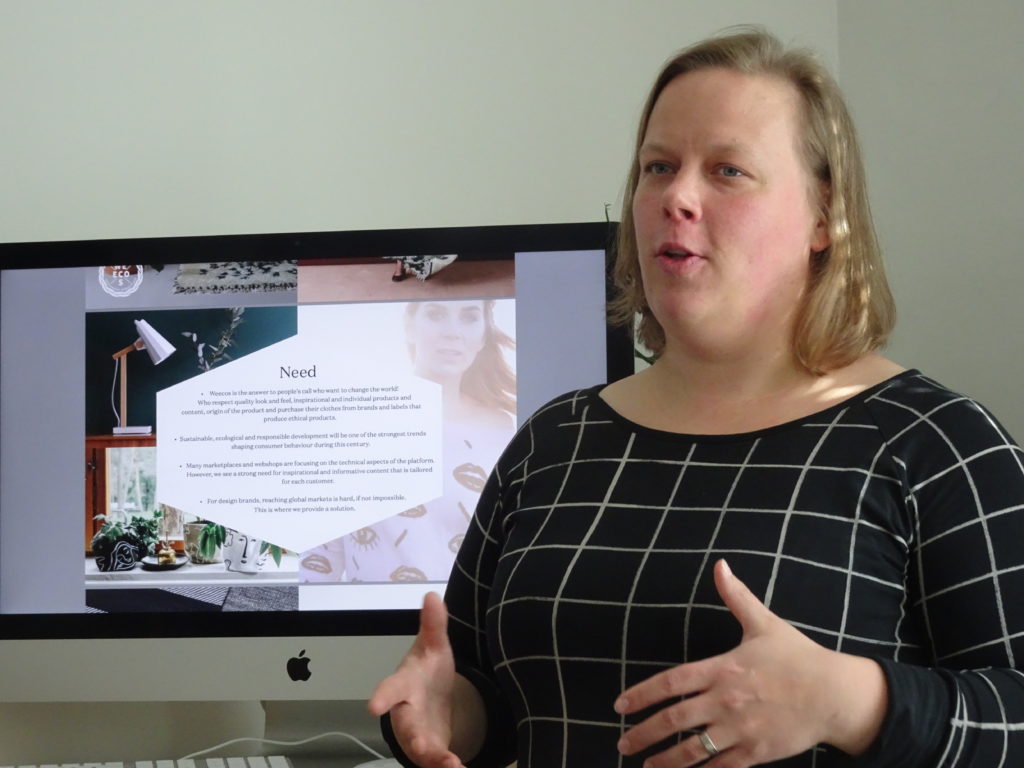 WHAT IS THE FUTURE OF WEECOS?
They want to increase partnerships to get a bigger community that can promote good things to an even bigger audience. This leads to their goal to be bigger outside Finnish market. In Nordic countries, there is no similar thing going on so that would be the first area of expansion. Especially in Sweden, people are very trendy and sustainable and green thinking has been going on for a longer time.
Weecos also wants to develop themselves. They want to add additional services like help in branding and logistics. This would be a huge help, especially for smaller businesses to get under a bigger community and also to get help to develop their brand and business operations and this way get the possibility to grow. Another idea of Weecos is to provide lifestyle content and content about circular economy. They want to share information about what different stamps mean, what kind of journey a product has to go before ending with a customer and also share stories of ecological actions.
We visited Weecos as a part of our Global Fashion Business 2 studies. It was very interesting to hear about a fashion community that drives sustainable and eco-friendly things in the huge industry. Their goals to grow bigger globally is a good thing to achieve because then they would have a bigger impact on things and they could partner up with other communities that think the same. Maybe in the future, Weecos is a large sustainable marketplace that works with many organisations to make the world greener and more sustainable!