Makia was founded on 2001 in Punavuori, Helsinki. It's a small fashion corporation with 20 employes total. Their secret is their great team spirit. Makia exports to Belgium, Germany an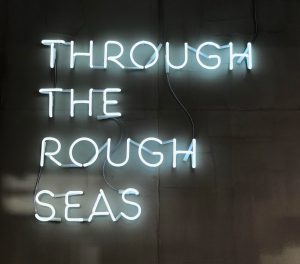 d Russia. Internationally Makia is quite small, but in Finland everybody knows Makia and they are known for their good quality. Makias clientel is wide, from 20-year-olds to over 40-year-olds. The brand name Makia doesn't mean anything, it just sounds and looks nice. Their first collection included six pieces: raglan parka, T-shirt, hoodie, two jeans and belt. The parka is still famous.
After 2014 Makia decided to have a change in the brand: logo down and no name dropping with celebrities. And the've grown three times because people understand the story about the Helsinki based timeless products which are weather prooved.
They do different collaborations, such as with Tove Jansson's Moomin, or with the finnish skateboard vibed fashion brand CTRL. Launch dates: Moomin part 1 (2018), Moomin part 2 (2019 spring) and CTRL (2019 spring).
Makia doesn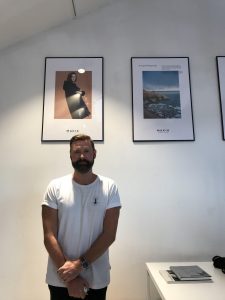 't have a CEO, they have 4 guys that run things together, and Totti Nyberg, our tour guide, is one of them.
Totti seemed to be a relaxed guy and had a surfer-boy vibe, and as he explained about makia the whole company feeling seems to be some of relaxed and things just fall in to their places. And the fact that they have no longterm plan for the plan supports the eased feel. They do things that feel natural.
Totti said that they have had internships, but they take interns in only if they have job for them.
The experience was amazing and interesting, because you can build a fashion brand and have fun with it. It was nice to see a brand who is gone through the rough seas and and is still popular and on-going.