MEA
13.2.2018
MEA is designer Elina Korri's own business. MEA is latin combination of words and means "from me". Ekologic style from me to you.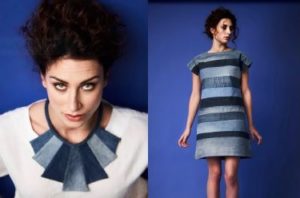 Elina Korri design clothes and jewellery. Clothes are made by recycling materials mainly denim. Her clothes are timeless, unique and designed to be used many seasons.  Her sew items by herself in her carrage.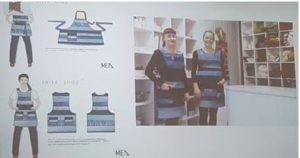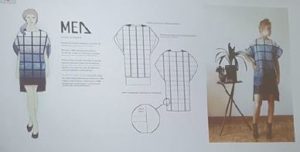 MEA is an ecological, sustainable fashion brand.
Owner of this brand uses recycled materials. Her clothes and accessories is scandinavian styled, transparent. All garments and clothing are made by herself in Finland. She calls her methods "the journey of recycled materials".
Elina uses an idea that sustainable fashion should not be very  trendy and just in that case clothing can be usable for a few years or even more. Trends are very temporary things and stays just for one/few seasons. Trendy clothes can't be fashionable for more than few seasons, because other trends took their place.
There is few most important things that helps to understand, is product "green" or not and be more sustainable as a customer –
Reduce number of products you buy. Buy less but with a better quality.
Get familiar with certificates.
Learn how to make some DIY projects yourself.
Learn to separate which DIY project is usable and properly made and which is not.
Understand the difference between professional and hobby etc. paying attention to quality and aesthetics.
PRODUCTS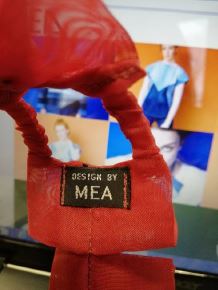 MEA is a clothing and accessories brand.
She has a denim clothing line. It is easy to recycle, everyone has at least one thing in their closets from denim.  It is quit easy to use – she rips old denim clothing and builds new ones from the scratches. Designer says, that denim is very good for sustainable fashion, because even when you are not following trends, you can always be sure, that denim itself, blue denim colors and siluets will be fashionable at all time.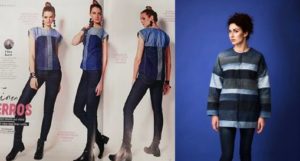 Accessories Elina makes are also from recycled materials, mostly from taxtile. She likes clear design, not too messy. Designer says that creating calm designs helps her to separate her mind.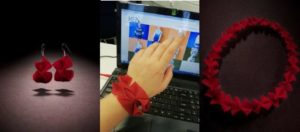 Paulė Mozūraitytė
Johanna Malmelin