We had the privilege to have visitors from Falmouth University from UK. Our visitors were John Boddy from design department and Michelle Lawrence from design marketing.
The First day of our workshop, John gave us a presentation based on Li Edelkoorts book Anti fashion manifesto. The idea was to wake up in to reality and shake up our norms and to make us think in larger scale. We talked about the changes in the world and customers wants and needs.
From this point of view, we got an assignment to create a brand and a capsule collection with marketing strategy which supports sustainability and ethical thinking. We mixed designer students and marketing students in every group so that we got larger knowledge about all aspects.
We started brainstorming with multiple ideas, with no right or wrong ideas. We created 2 moodboards and asked opinions through social media and face to face conversations which moodboard we should continue working with. From the feedback given, we started sketching the actual collection and create a brand around it.
Business students worked more with the marketing strategy and brand values and design students were more focused on creating the visual elements. This way both departments were able to learn new working methods from each other. We learned to create ideas and to make something very usable in a short period of time and to use everybody's strengths.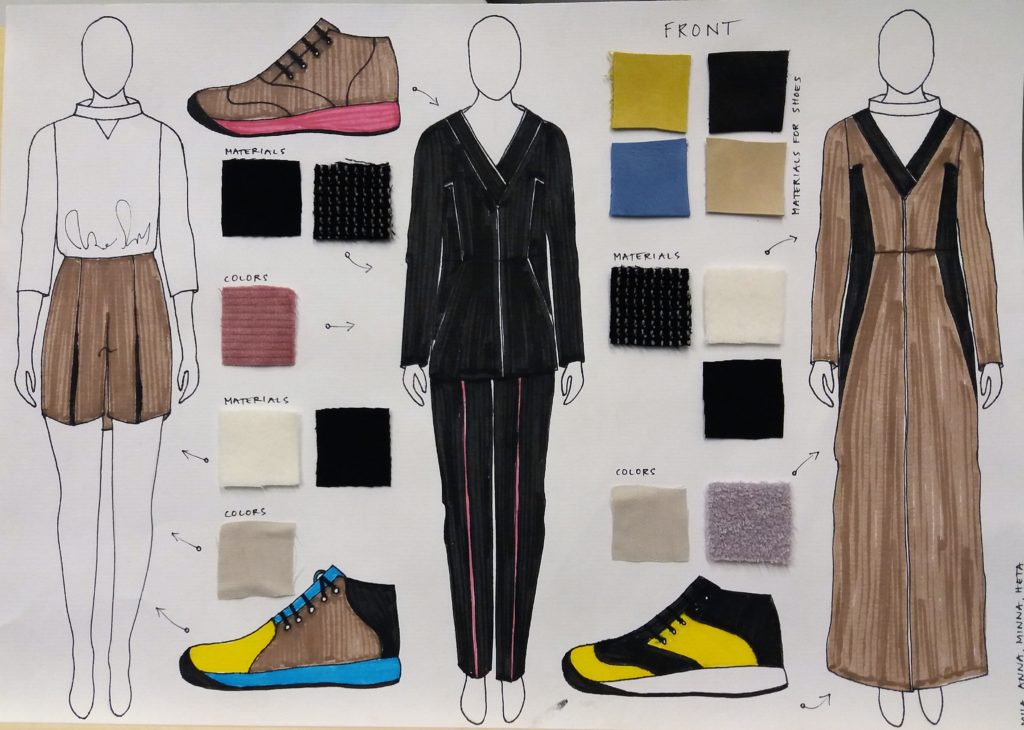 Miia Ylimäki & Roosa Kemppinen