Our first meeting on our trip to Helsinki on 8th of March 2017 was a shop by a Finnish company called Globe Hope, which is placed on Mannerheimintie 10 in the center of Helsinki.
The lovely salesperson Elina explained us that Globe Hope is an innovative company that has sold sustainable products since 2003. The company designs and manufactures products from recycled and discarded materials, which are ethical, ecological and of course beautiful. Globe Hope uses used materials and turns them into new and unique clothes, bags and accessories. The materials are bought from textile factories and the armies of Sweden, Germany and Hungary. Instead of throwing the unwanted materials away, Globe Hope can reuse the old materials for their products.
The use of old materials entails many unexpected challenges when the idea of the product doesn't fit with the condition of the material. The designers must change their ideas many times or decide on a different product. Therefore, their products are an example of slow fashion and the company launches two collections per year.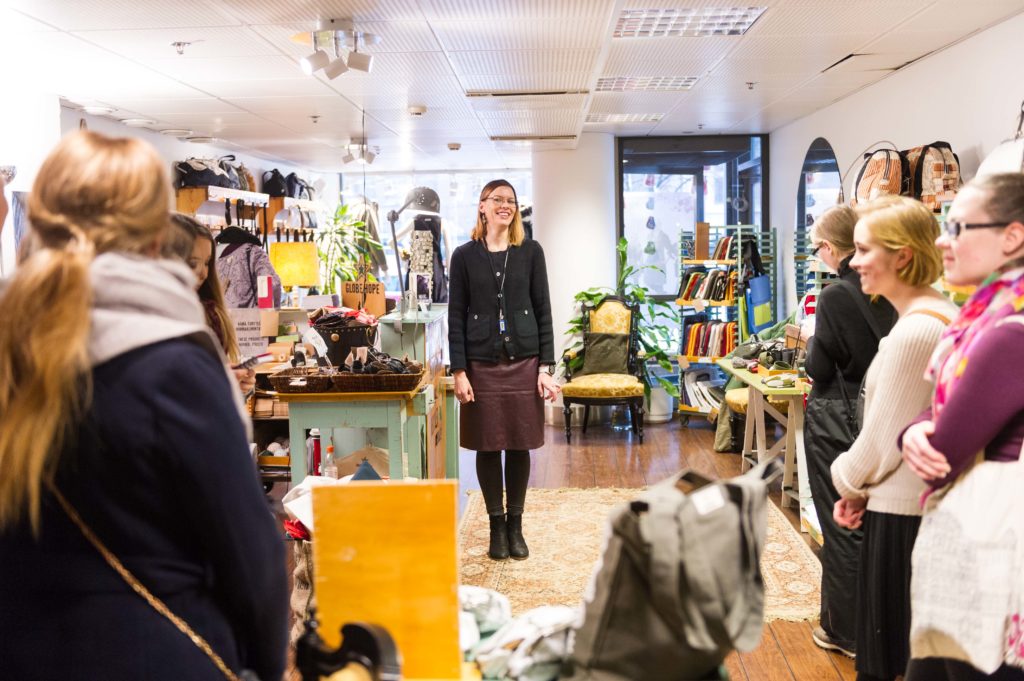 The next step of our trip in Helsinki was the Design Museum, which is located in Korkeavuorenkatu 23. There we could visit the new exhibition called "Utopia now – The story of Finnish Design". Due to the centenary of Finnish independency in 2017, the museum presents the integral role of design in the evolution of the Finnish welfare state.
We thought that the exhibition gave us a good overview of the history of Finnish design, even though it was quite small. The collection contains different kinds of pieces by Finnish designers like Aalto and Marimekko. From the game Angry Birds to the bicycle Jopo and the world-famous vase Savoy-maljakko of Aalto, the exhibition shows all well-known pieces of the most celebrated designers of Finland.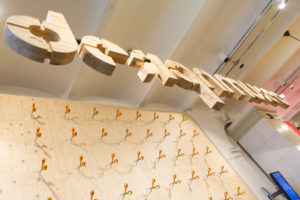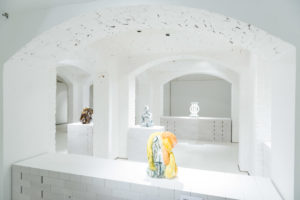 The last visit on our trip was the company Urban View, which has its studio on Merimiehenkatu 30 in Helsinki. There the owner Antti Rimminen warmly welcomed us. The company has been called Urban View since 2007. Antti Rimminen and his team offer five main products: trend forecasts, professional fashion and design magazines, copyright -free graphics and Pantone products. The first four products provide the latest trends of colors and textures and should be a tool for the customers to stay up-to-date. All these products are available online.
The Pantone color systems products are a standardized color reproduction system. Therefore, one can use this system to simplify communication between different manufacturers in different locations. Everyone speaks the same "language" and one can be sure that the colors match. Additionally, Urban View arranges seminars and events according to the needs and wishes of the customers. The products and services are mainly targeted for firms that are in fashion and design business or advertising and marketing communication agencies.
All visits were quite interesting and gave a good overview about sustainable fashionwear, Finnish designers and trends on colors and textures.
Melanie Höhener, Mikaela Mäkinen & Sohvi Väänänen