The last day of of our joint program, we visited Revolver. Revolver as a trade show presents the most progressive contemporary Scandinavian design driven fashion brands mixed with likeminded quality brands from the rest of the world. We spent great time there and we visited two brands.
We were very lucky for having a chance to visit Ten Points. Ten Points is a Swedish footwear brand that specializes making leather shoes. It now operates in 24 countries all around the world and is one of Scandinavian's best selling shoes brand. It stands for quality shoes with modern, Swedish design and comfort.

Tuukka Saarelainen (representative of brand) takes a great deal of pride in his work and it showed in the way that he speaks. We got to listen to his Business Pitch about Ten Points and then ask questions afterwards. He is Finnish yet he is loud, confident and inspiring. He told us the story about the leather apron which he was wearing at that moment. His CEO actually came up with the idea and asked him to wear a leather apron every time when he was promoting or selling shoes. Tuukka Saarelainen hesitated but then eventually agreed to the idea. Surprisingly, the leather brought tremendous benefit when customers paid more attention to Ten Points. The leather apron in a way has become a thing that customer will remember and become a crucial part of the brand's image.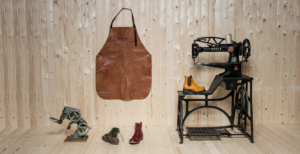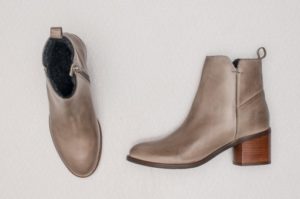 Tuukka also taught us how to build our own brand. He told us to be creative but also be ourselves and be unique. In the Fashion Industry, it is very easy for customers to see from the product when the designer is trying to pretend something he is not. He said to us to believe in ourselves and be brave to walk our own path. Ten Points walked its own path where it offers unique and slow fashion products using sustainable production methods: "In a world obsessed with shortcuts, we walk the road less travelled." Ten Points does not just sell shoes, it sells lifestyle.
After we visited Ten points, we are glad to interview the Finnish brand R/H. The name comes from the last name capital letter of designers- Hanna Riiheläinen and Emilia Hernesniemi. The design topic is focused on leaves, love and girls in 2017 fall/winter theme. R/H clothes and accessories are inspired by real women, shapes and colors.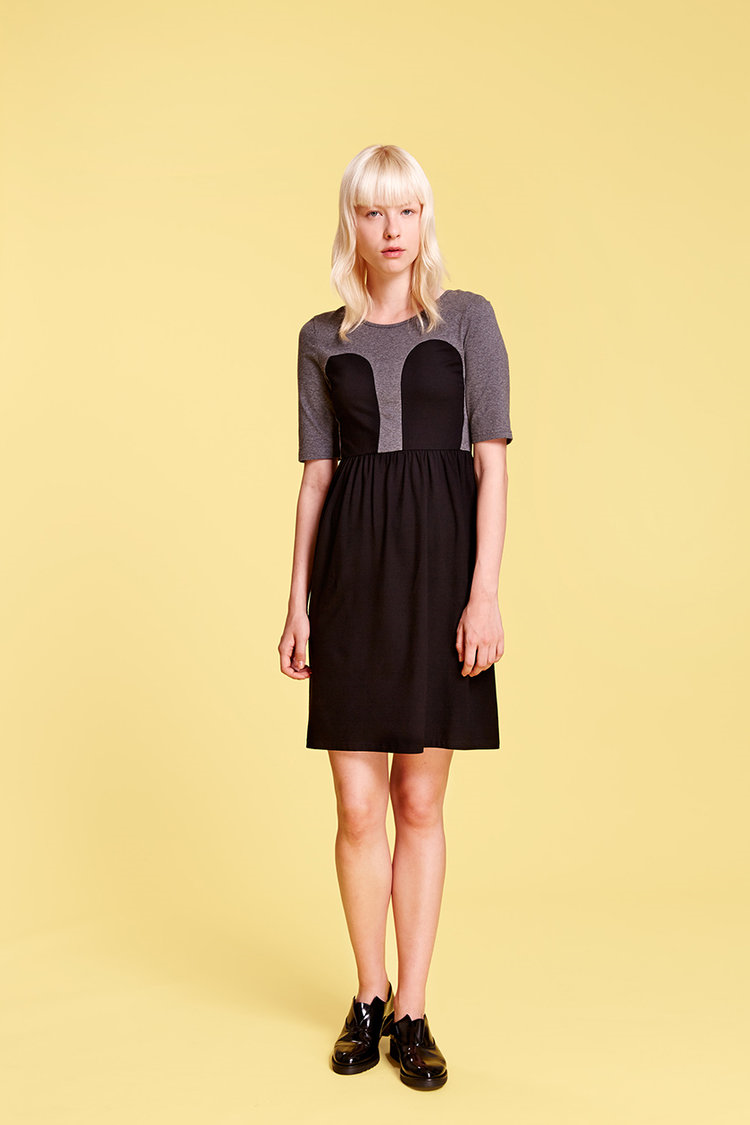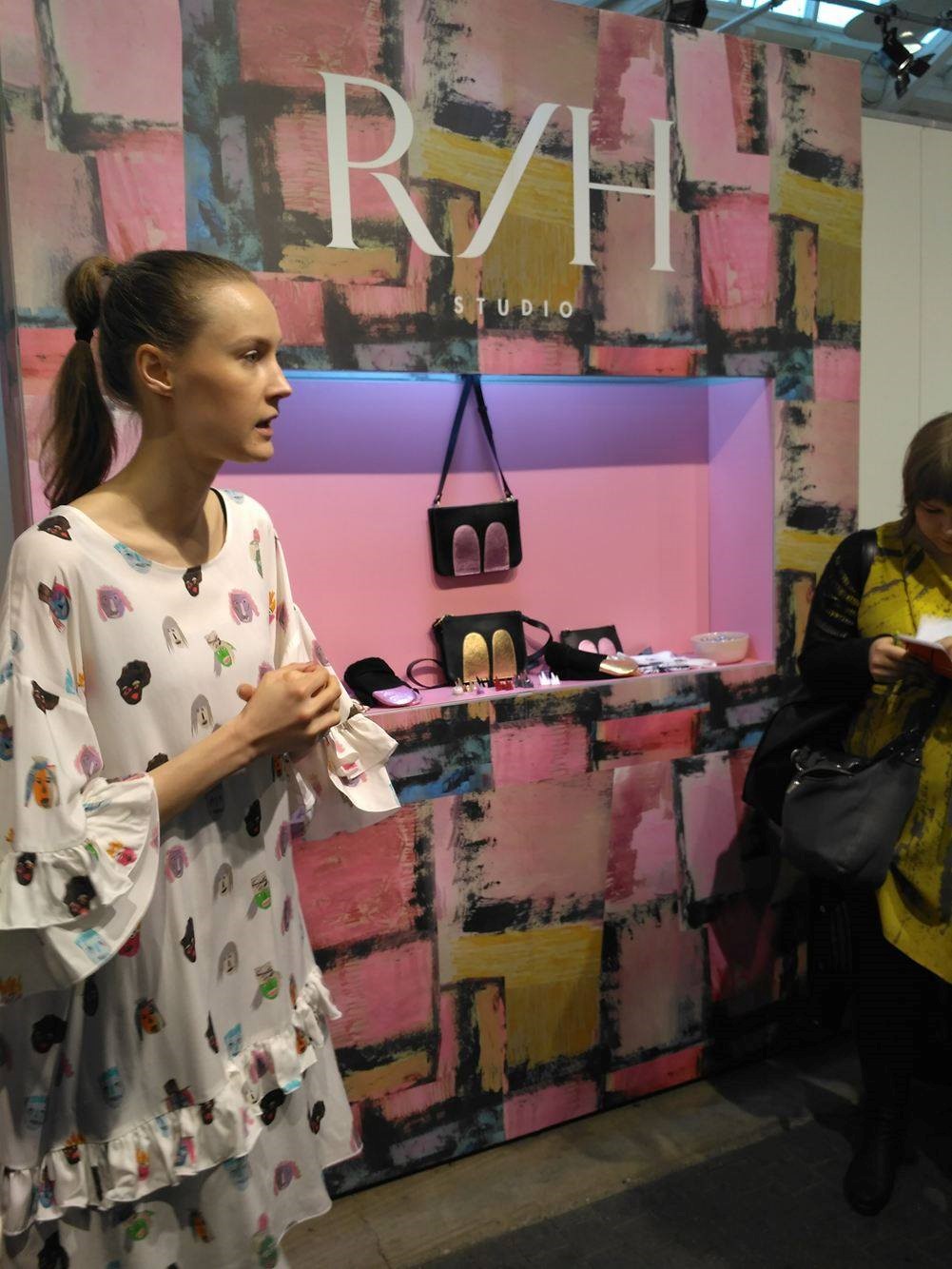 Amanda Halonen, the lady who worked for the fair told us two themes which could representative the idea of collections. As we can see the pic above, called MICKEY TUBE DRESS. The two large ovals for Mickey's ears are the key point for the design. Besides this the top part of the dress can be several colors with variety patterns and fabrics. In order to keep changing the collections, they are mainly importing materials form France and Italy with high colorful choices and quality. This Mickey collection also reached the sales hit point last year.
Another one they try to express life is not easy with strong powerful girls' color like pink, yellow mix with dark lines. Different color trend for different emotions. From my understanding, the light color could be interpreted as love moment, happiness where as the dark blue or black represented as murky moment.
R/H's unique world of colors, shapes and relaxed style developed into a collection rich on playful details combined with Nordic minimalism, insightful prints, feminine cuts, and a certain spirit of Nordic magic – still easy to wear. The designers get inspired by atmospheres, music and the female anatomy.
Kieu Anh Le, Lu Wang