As a part of the Global Fashion Business 1 course was to visit in CIFF i.e. Copenhagen International Fashion Fair. CIFF is the largest and longest-running fashion fair in Northern Europe. Our teachers had appointed two company visits and one fashion show for the first day of the fair. And the rest of the day was to freely wander at the fair.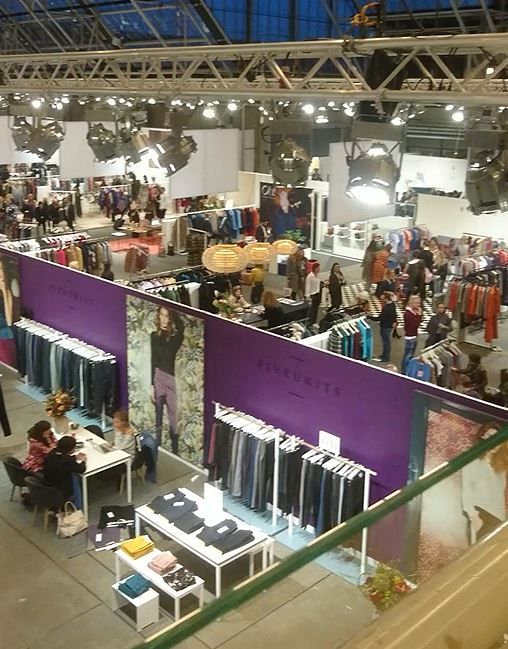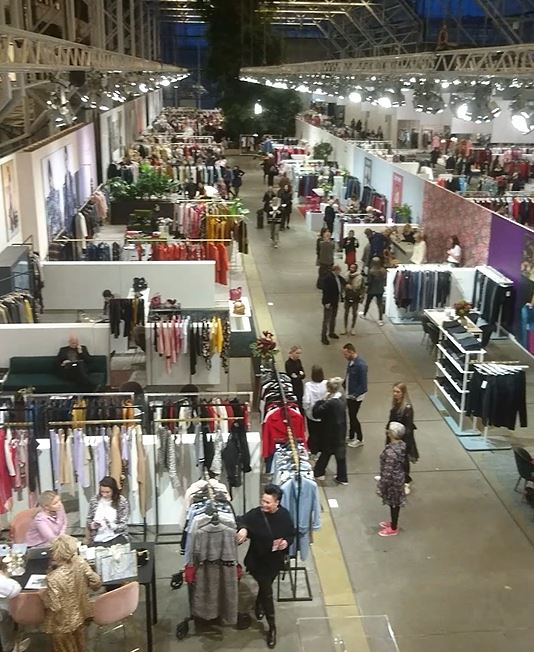 Our first program in Copenhagen was to go to the CIFF's fair area, where we started our day by watching the Graduate Show of students of VIA Design. More than 50 students had applied for the show, but only 15 were selected in. So, students had obviously made their best to get in. I heard that one budget was 4000 €. Luckily, they got a lot of help for friends and co-companies.
The collections were creative, colourful, carefully done and only a few products could be used somewhere else than on the runaway. Each collection was clearly unique, and I can only imagine how much time the process of making those have been taken.
After the show designer brought their collections on the stage for a closer look. Guests could go to learn more about their favourites and for example, explore designers' look books and sketches.
Implementation of fashion show had been made with expert. So music, models, light and photographing were professional. Together the result was pleasant and innovative.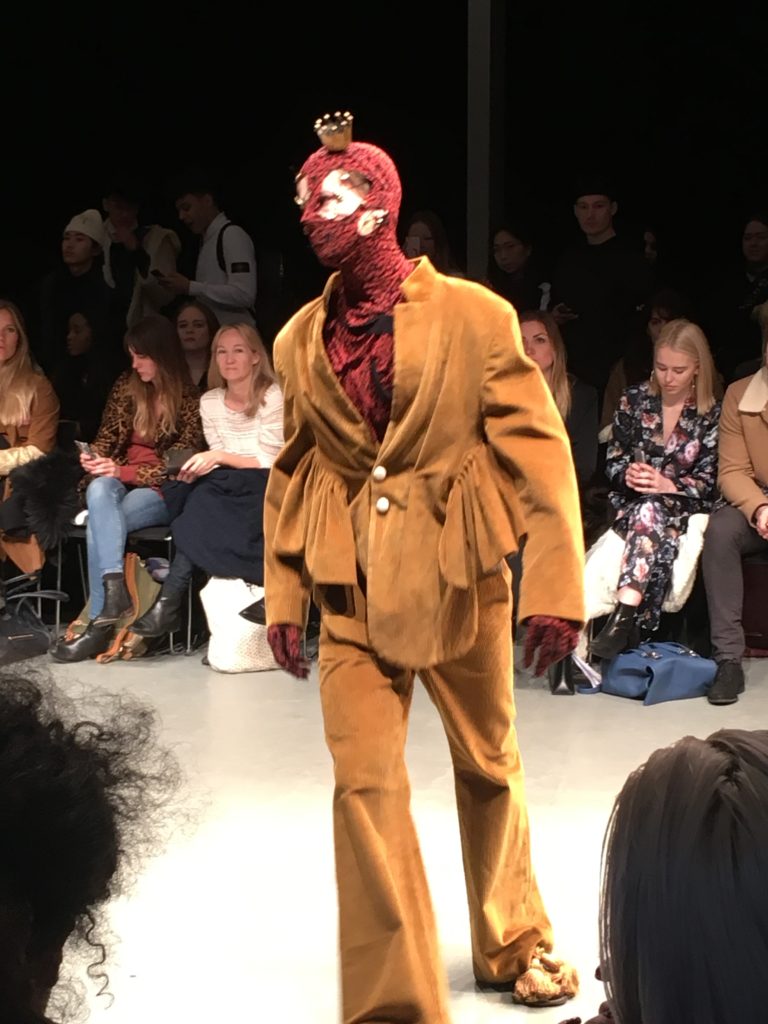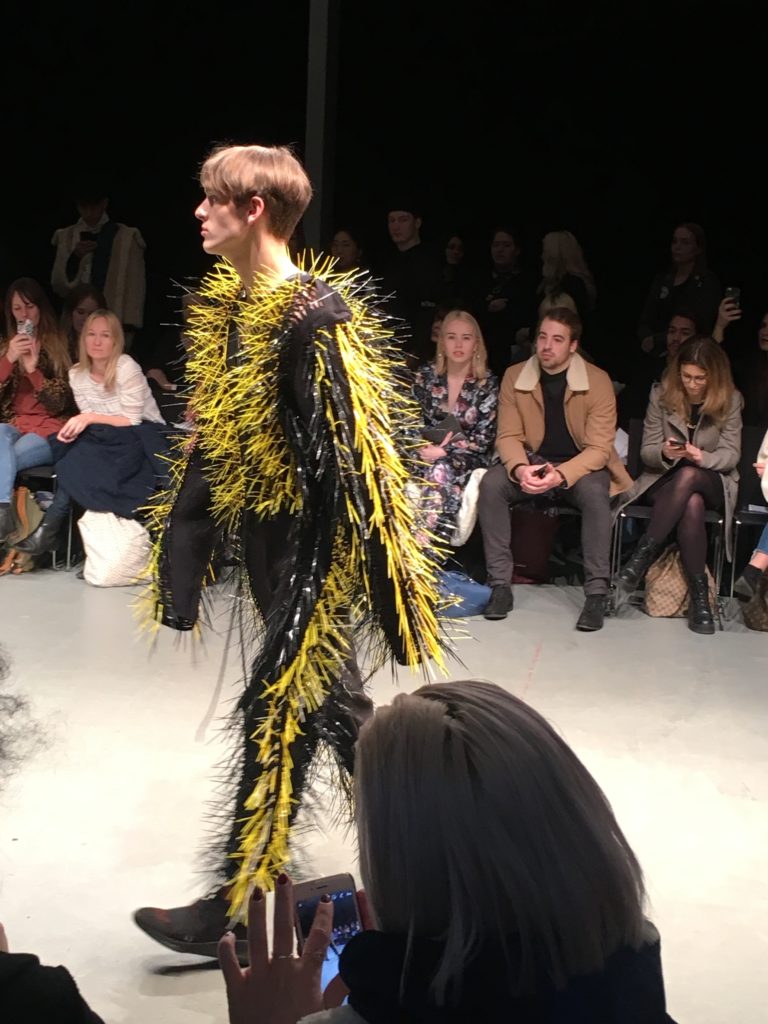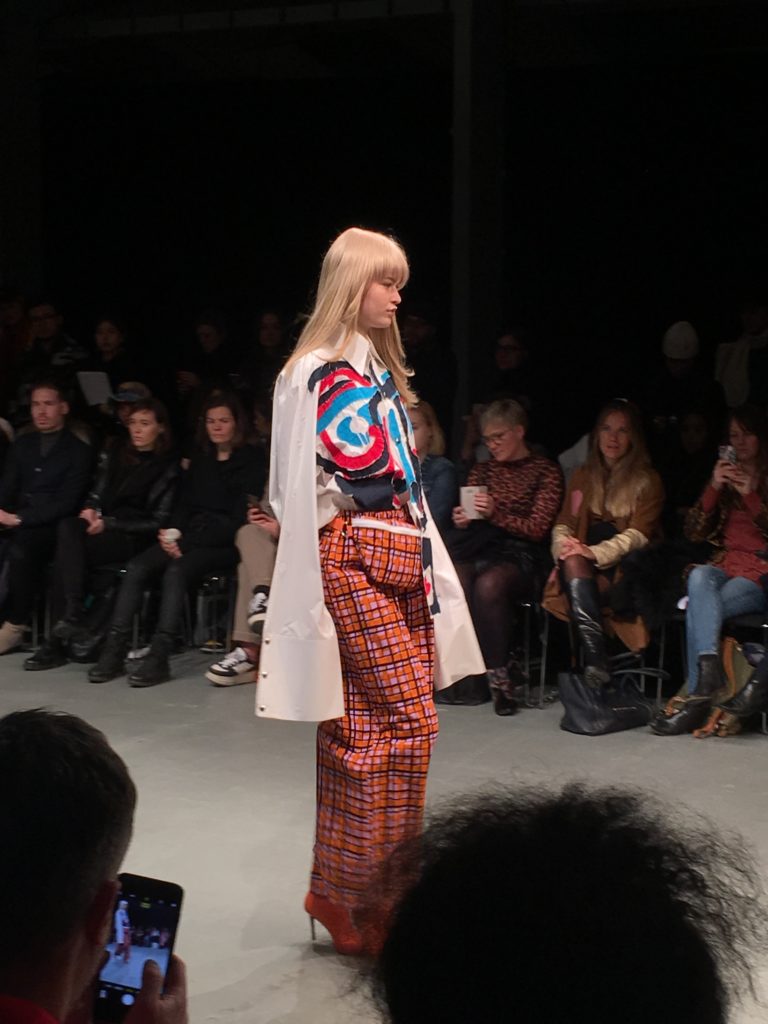 Next we met each other at the Ainos showroom. There we met with Vesa Poutiainen.
Aino is an old family company in Finland founded by Liisa Kotilainen and Vesa Poutiainen in 1990. Right now, there are 8 people working in Aino. Also, most of the retailers are family companies. Products are being sold in more than 20 countries. Prime target are middle-age women (+35) whose children has already left in home and their have more many for themselves. Prize level is middle class.
Aino's values have been same over 20 years. Nature, long lifespan, Finnish and Scandinavian origins and sustainable development are important values in their marketing. Product design is done in Finland and they are produced by well-picked and responsible European factories.
Poutianen emphasized for the story of the company and good contacts to co-company who have similar ideology than you have. He told us not to be afraid to make contact to abroad immediately early-stage of your own business.
Each product has its own storiy in Aino and so is also company name. Aino is old and traditionally name in Finland and it's also name of Kotilainen's mother and daughter.
Japanese is big selling area for Aino and when they learned from their Japanese costumers the meaning of Aino in their language, the field of love, they wanted to register this beautiful name with a double meaning. In most European languages the pronunciation remains the same, although in French it is pronounced without the i – [enoo]. By adding the two dots on the i they made sure that the pronunciation would be uniform.
Last visit was at the Pavament shoes showroom where we met a Pavament shoes agent Tuukka Saarelainen.
He told us a commercial view of fashion business. The main thing he thinks is to make yourself and your own company international. It is much easier to sell your products in Finland and abroad when you are international. You should also remember to do internationally planned production at the beginning your career to reach the widest range of sales. The best way to game more international is go to abroad to study or working or internship at least one year. Another good business based is the good relationship with other professionals such as people in marketing and IT.
He also emphasizes import of the story and co-workers. Nobody don't want to buy a new Nike, so you must make your own stuff to succeed but keep it commercial. Saarelainen used Ten Points as an example, Ten Points use egologic leather on their shoes and that's gives them a big market advantage in the world markets where egologic leather is more valued than in Finland.
Finally, Tuukka reminded us that fashion business isn't always just a glamour and glitter, there will be came failures and bad moments, but the key is how to carry on after those.