HAMK Design Factory Hämeenlinna facilities are located in the University Centre E-building. There are different workspaces, which are spread out in three floors including Stage, Kitchen, Nerd-ery, Assembly room, Print Shop, Metal Shop, Laser Corner, and Woodshop. You can read more about the workspaces and apply for the courses!
Stage
Stage is meant for pitching ideas, presentations, seminars, teaching, and many more. It's a multipurpose space, that is easy to modify for different workshops, seminars, and events. The room includes folded tables, chairs, microphones, speakers, spotlights and two projectors, with two big screens. There are seats for about 80 people and room for over 100 people.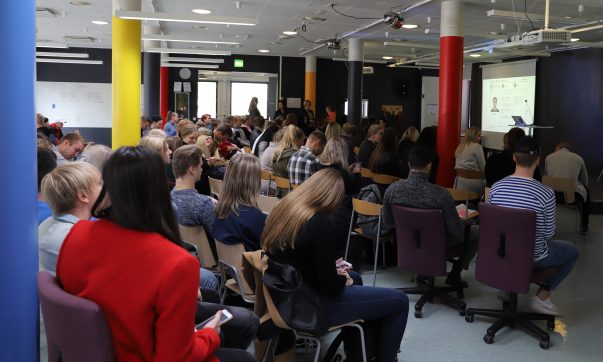 Nerd-ery (VR/Virtual Reality)
In the VR room, also knows as the Nerd-ery, students can learn more about VR and build their own surfaces for projects. For example, it is also possible to design 3D models in virtual reality and then print out the object with 3D printers.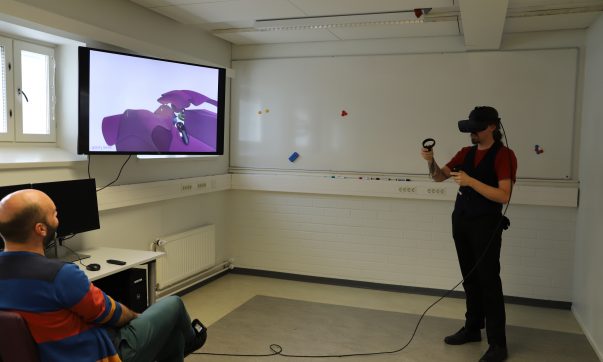 Assembly room
Assembly room is a space, where students and teams can design and build their prototypes. There are also many different basic materials to work with, like tape, scissors, paper, tools, hot glue guns and etc. In the assembly room, there is also a ceramic 3D printer, which also students a wider material choice for 3D printing.
Print Shop
Print Shop is located on the first floor, next to the assembly room. Rooms equipment offers many kinds of possibilities for printing and different materials. The choices for students wary between the 3D printers (PLA plastic), vinyl cutter (stickers), large scale printer and a fabric printer, which is located next door in the Fabric Print Shop.
The 3D printers differ by their printing thickness of 1mm and 0,4mm nozzles. The printers can print different objects with a printing surface size of about an A4 paper and height close to 25cm. Most models in HAMK are designed with Rhinoceros 3D program and finished for printing with Cura. It is also possible to design an object through VR or at home, with a free 3D program, for example, Blender.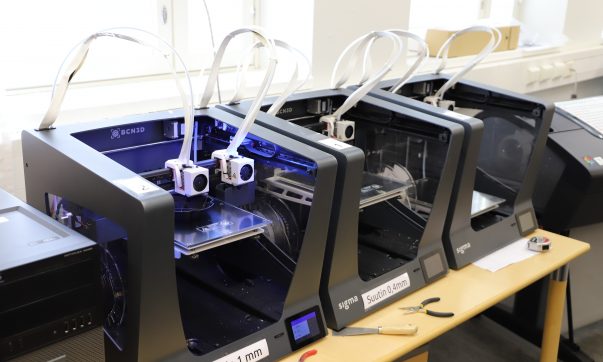 Vinyl cutter is used for making different stickers for walls, doors, windows, phone covers and etc. In Design Factory all the name and guide stickers on the walls and windows have been made with the vinyl cutter and installed by our own staff. Colors can be changed with different colored vinyls.

Large scale printer is for printing bigger sized pictures and photographs like for example, posters and roll-ups. It is possible to print paper width up to 100cm wide. Students can print posters for presentations, events and etc.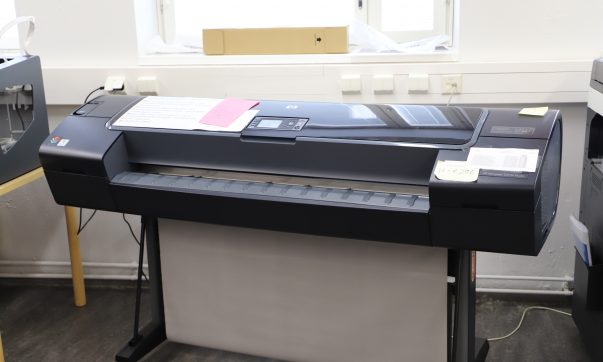 Fabric printer is for printing different designed patterns or pictures on different fabric materials. For example, Design Factories "superhero capes" have been designed and printed by a HAMK design student. After printing, the fabrics are heat treated for better color lasting.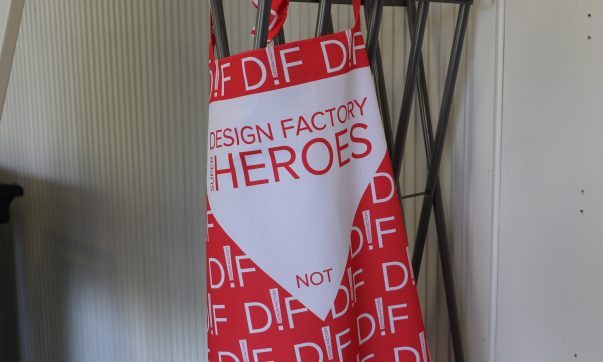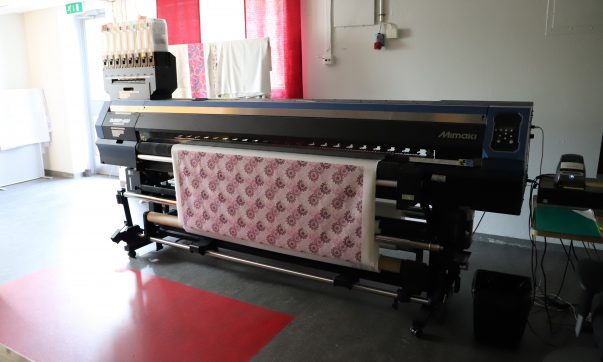 Laser Corner
In the Laser Corner, there are two different lasers: one for smaller sized objects and the other for bigger sizes. The lasers are used for carving and for cutting different shapes. Used materials can be plywood, acryl sheet, fabric, leather, paper, cardboard, and other soft materials. In the future, it's also possible to laser carve patterns on metal.

Woodshop
Woodshop offers all the necessary tools for handling wood. Like the bandsaw, planer and thicknesser, two types of circular saws, wood lathe, belt linisher, disc grinder, and upright drilling machine. There is also a material storage, where everything from plywood to boards and wooden pillars can be found.
Metal Shop
Metal Shop is still a "light" workstation but there are all the basic equipment and hand tools, that are needed for working with metal. For example, sheet metal guillotine, upright drilling machine, grinding machines, MIG-welder, manual sheet metal bending machine and anvil.
Electric Corner
In the Electric Corner it is possible to build embedded systems like measuring devices, which can measure surroundings and processes or build bigger electronics like for example, screens. For building smart systems and functions for prototypes, there are soldering stations, where you can find Arduinos, different components,  LED parts, LCD screens, switches, batteries and etc.