Copenhagen International Fashion Fair 2020 
By Petra Haro & Olivia More 
During Copenhagen Fashion Week 2020, we made a trip to CIFF (Copenhagen International Fashion Fair). While there, we got the chance to meet co-owner and founder of WNB Agency Tuukka Saarelainen, Tina Krath and Anne Damsgaard of DK Company, and explore the work of various designers.  
The exhibition centre comprises several halls and multi-storey buildings in which designers and manufacturers, some of whom have been established for decades, alongside first-time exhibitors and young designers, showcase their brand and upcoming collections.  
PAVEMENT 
Tuuka Saarelainen is the co-owner and founder of WNB Agency, and the Nordic marketing director of six different brands, including Pavement Footwear, which is the stand at CIFF we met him to discuss his career.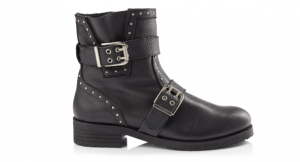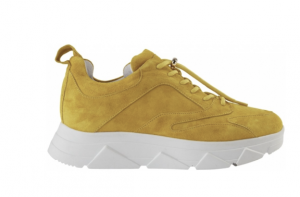 Tuuka offered us a lot of honest and helpful advice as young designers and people in business hoping to make a career in industry. He particularly spoke about the importance of being a humble, warm and approachable person in business – to never let the power or importance of a job get to your head, and to always treat every person the same. Tuuka also stressed the importance of social media as a marketing tool in today's current climate of online interactions. He believes newspaper advertisements are a thing of the past, and to instead utilise social media platforms such as Instagram to reach a wider audience. Finally, he told us individuality is the name of the game, and left us with the question – if they could buy it anywhere, why would they buy it from you?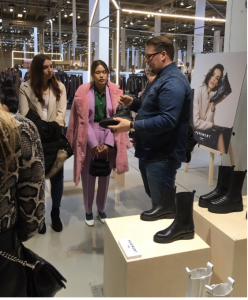 DK COMPANY 
We next had the pleasure of meeting with Tina Krath and Anne Damsgaard of DK Company. DK Company is a multi-brand fashion group founded in 2001, catering for both men and women. The day before our visit, DK Company opened their own showroom in Bella Centre Copenhagen, where you can shop directly from their brands. It is an exhibition space of almost 3000m2 split over two floors, divided into smaller showrooms by company. We were given a tour of the space by Tina and Anne themselves, as they explained to us how DK Company came to be and showed us the wide variety of brands they offer.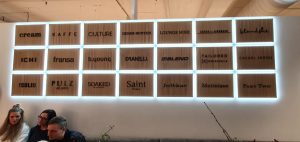 The space itself was incredibly welcoming and beautiful – Anne and Tina explained to us how important it was for them to create a space people would want to visit and spend time. With an abundance of homely plants, conversation areas, a bar where you are served drinks and snacks, and a multitude of stores containing a variety of clothing, it was clear their dream had become a reality.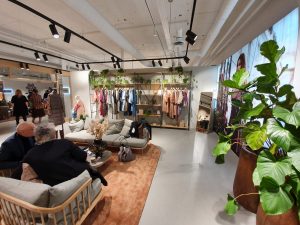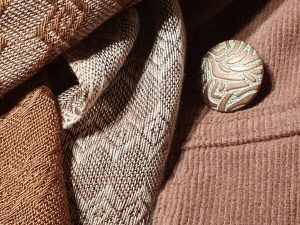 One of our favourite personal touches was the use of hundreds of plants that unconsciously contribute to the comfortable climate – the feeling of being in a windowless exhibition space disappears, and is replaced with the feeling of being in a bright, open, and homely space. DK Company houses more than 20 brands, spanning from high end goods, including companies such as 'Part Two' and 'In Wear', as well as more affordable brands focused on current trends such as 'ICHI' and '! SOLID'.  
VIA DESIGN ERA 360 
A dozen young graduates of the VIA Design School presented their own collections in the form of an individual mini-stand and their own virtual reality film. Each of them not only designed and created their own clothing collections, but they presented and shared the intimate story behind it. A combination of emotions, concept stories, and selected music resulted in an extraordinary 360-degree virtual viewing art piece. Could VR be the new future of showcasing fashion?