This post introduces gamEngine labs team members, Tiina & Toni. They both are working as software developer on project called VATTU (Valmistavan teollisuuden virtuaaliset tuotteet, virtual products in manufacturing industry) and they are going to write their discoveries about working with game engines and other related topics in this blog.
Tiina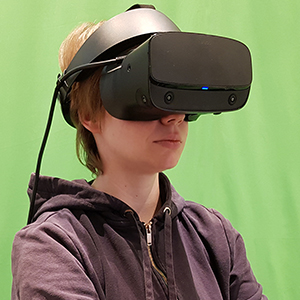 Hi ya all! Name is Tiina Ahola and I'm working at HAMK Smart Research Unit as a software developer. My specialty is doing 3D visualizations and being a member of gamEngine lab & VATTU project (yeah, I count those as my specialties)!
This summer I graduated from HAMK's BBA in Business Information Technology. During my studies I learned various things such as basics of programming, software developing, different kind of possibilities of using virtual reality as learning environment, improved my multimedia editing skills and so on. I did my practical training and thesis for HAMK Smart, where I took my first big steps towards game engines.
My thesis' idea was to compare different CAD file formats in game engine called Unreal. Choosing this subject was my own interest, after practical training times, how you could use industry sides 3D CAD models in development platforms such game engines. In my thesis I mostly researched how to get CAD models visually correct into Unreal Engine and what things affects that. I'll write more about my thesis in the near future.
My own personal projects are trying to keep up my programming skills, learn how to use 3D printers or 3D scanners, learn how to fly drones, someday build up from the scratch my own FarmBot garden and trying to think up good ideas about what kind of a project should I start with my Raspberry Pi!
Toni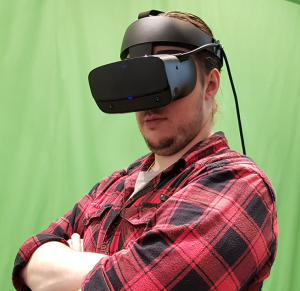 Hiya! The name is Toni Lavonen and software developer is my job title. I started studying at HAMK Visamäki in 2015. My goal was to learn programming and get a job as a software developer or an application developer. During my studies, I managed to get a placement for my job training period at HAMK Smart Research Unit. As a result, I now work for HAMK Smart Research Unit as a full-time software developer.
These are the projects I have been working on during my time at HAMK Smart:
Calmfulness. A mindfulness application for Android devices. During this project I got to use Java programming language and Android Studio IDE.
Digitrail. A forest trail navigation application for Android devices. This project made use of C# language and Xamarin.Android library.
Hämeenlinna taskussa application that provides easy access to all digital services provided by the city of Hämeenlinna. The application was developed using React native language.
Video games, video game development, related technologies and information technology have always been close to my heart. The VATTU -project was an excellent opportunity to get more experience and learn about game engines (Unity and Unreal Engine for most part), how to develop using game engines and use technologies used mainly for video games and gaming to solve problems of manufacturing industry.
I like playing video games, board games and watch anime during my free time. Kudos to you if you managed to notice the reference at the beginning of this post! This was Toni Lavonen, signing out!