On Tuesday afternoon, we visited European Parliamentarium and before it in the morning we visited  European Parliament. We had a profound impression within  European Parliament and the Parliamentarium is a visitor center where we can get a clearly and impressive cognition of European Parliament.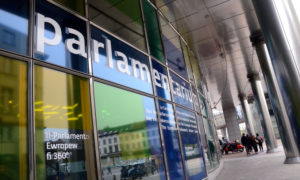 The visit was a free activity and after gathering together we visited different places based on our interested.
In the European Parliamentarium there are plenty of facilities and places for adults and children. For instance,  people can sit in a  cinema and get a stunning 360° view of Europe and of its Parliament in order to know how it works, how laws are made and how European politics affects us.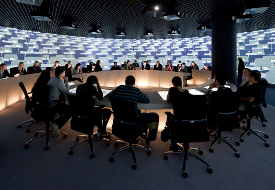 .
There is a photo wall where you can see 751 Members of the European Parliament, who work together to represent the citizens of the EU.  Then we went in to a room to play a role game as a group and learned about how people in European Parliament negotiate and discuss.
On the first floor there is a shopping center where you can buy souvenirs from all parts of European countries, we saw some cups and bags with Finland and Santa Claus on them. Also coffees were served and we had a great time chatting in the cafeteria.