Visit at the Parlamentarium
After visiting the European Economic and Social Committee, and the European Parliament, the Exploring European Market Module students also visited the Parliamentarium – digitalized Museum of European History.
The Parlamentarium is a visitors' center in Brussels and opened its doors in October 2011. It is the largest parliamentary visitors' center in Europe and the first to be fully operational in 24 languages.
Students of the module were welcomed inside by their peers, Diar Ramadani, Ariana Gjuli, and Karolina Hammel – who held a small info session regarding Parliamentarium.
Pursuant to the info session, students continued to be equipped with their own personal audio guide, and pocket guides (to be later held as souvenirs).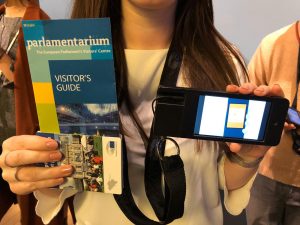 The exhibition starts with the prologue where students learned about Europe's long and often troubled history.
The student continued to explore the current issues and future challenges facing the citizens of the EU and its institutions.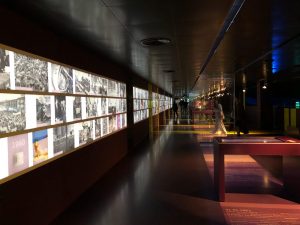 Later, they took a seat in the cinema with a 360° view and enjoyed the different places around Europe or read the stories from different EU citizens and Europe's impact on them.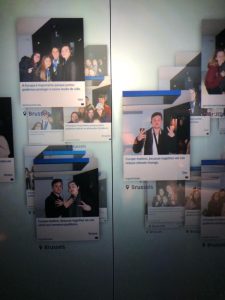 On the interactive floor map, we made a virtual tour around Europe and some of us made group pictures in the photo booth with the Parliament in the background.
A distinct section of the exhibition was the one called "United in Diversity", which displays the values and attitudes of Europe's citizens.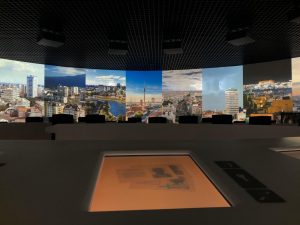 Decisions taken by the European Parliament have an impact on the daily lives of over 500 million Europeans.
Walking around the Parlamentarium was a wonderful experience since we were able to go through moments in the history of the European Parliament and see closely events related to it.
Ariana, Diar, and Karolina highly recommend it!