It has been a bit over two years since HAMK Design Factory (DF) opened it's doors to the public in Hämeenlinna. During that two years there have been a lot of development within our Design Factory. Be it courses, spaces, machines or possibilities. Even though we are nowhere finished yet, we can now notice that bit by bit we are finding our own way and what suits our surrounding needs.
Stage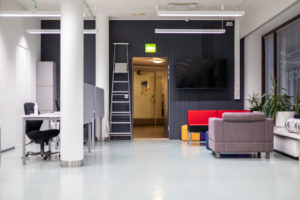 From the last time we introduced stage, it has gotten few upgrades to better suit the needs for workshops, seminars and events. Pillars have been painted white and folded tables got new bright colors. Tables and chairs can be found on the left side of the stage. Air condition have been added to help move the air inside the stage area. We also added an open offices spot that consist two pieces of wide tables and a small sofa lounge. You can check out our stage below in the virtual tour.
Nerdery (Virtual reality and design)
Nerd-ery has gotten some minor upgrades. These are the possibility to create 3D-models with Wacom drawing screen and Artec 3D-scanner. These equipment are flexible for doing other content than just for Virtual Reality. As the drawing screen can be used to create simple drawings or illustrations and 3D-scanner to make objects for 3D-printing or asset development.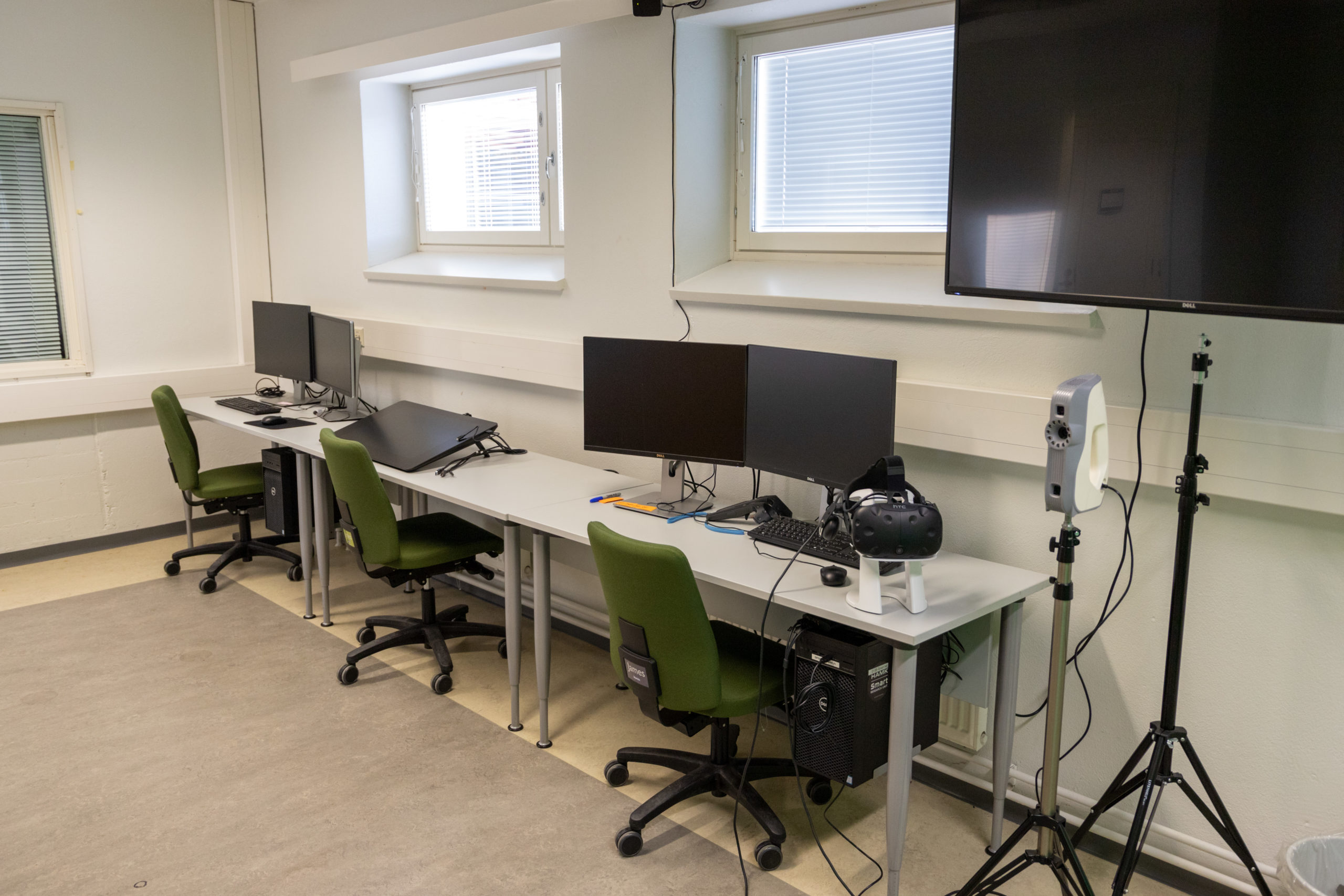 Printshop (Create ideas into a physical form)
Our Printshop has also gotten a few new additions to its possibilities. One being a SLA Formalabs 3L, 3D printer and the other being a Epson Surecolor, T-shirt printer. Both printers provide new ways to print different materials. Also the Formlabs is much larger than our original filament Cura printers, thus providing the chance for much larger 3d prints.
Photographing and Streaming made possible
To improve th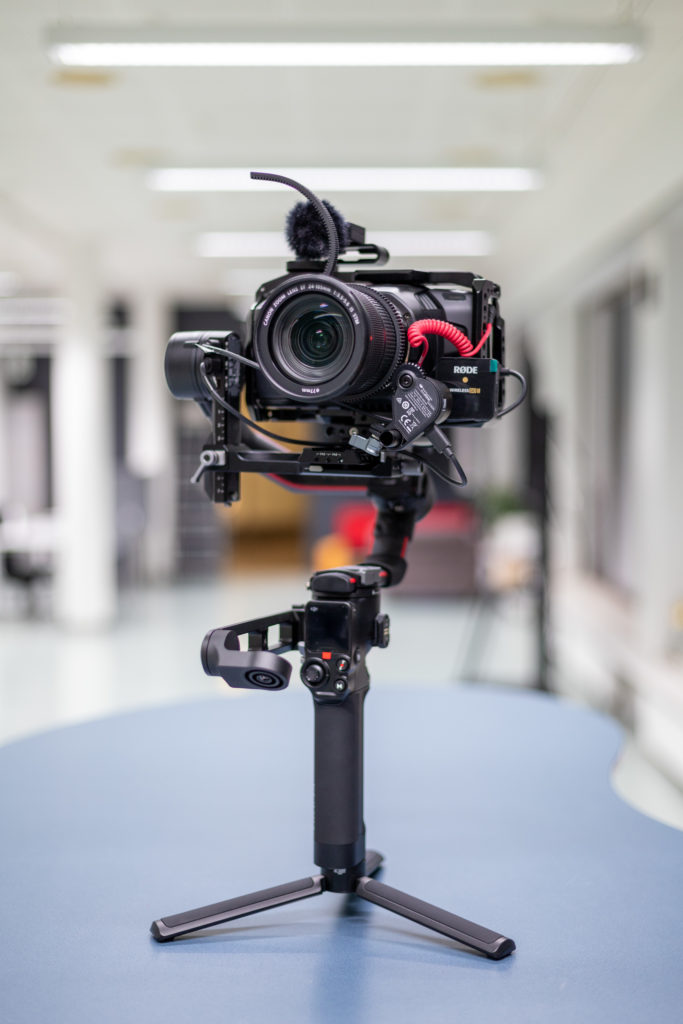 e flexibility of places to stream, we have acquired a video camera that is capable of also doing high quality videos for us, paired with good wireless microphones and you're good to go. Want to have a zoom meeting by the lasers? No problem! As the video camera supports EF-mount lens, we can get more lenses to our DSLR-camera too. Our video camera is also great for making 360-photos, you can check our Design Factory virtual tour here.
Adding to our video and photo camera. We have also added a DJI ronin rs2 -gimbal that can generate really smooth movement during fast paced shooting. Also, as our stage is in frequent use and we have lots of different workshops and lecturers that are streamed online. The gimbal will be great for following different speakers during the event.
What's in the horizon?
We are also planning to develop our laser corner, so that each laser would have its own material library. This would provide more detailed information on what specs the user would need on each laser to achieve certain outcomes on different materials. At the moment, we are providing this development idea as a student project. Where the participating students will research, design and create the material libraries.
Nerd-ery is also being researched and tested. This is to figure out its possibilities within our University and also what it maybe could provide outside. At moment, we are researching and testing the possibility of VR and AR for certain study program courses, where these platforms could bring more immersive experiences to demonstrate student ideas.
-Markku Mikkonen & Jali Närhi