How would zero-gravity feel? How would it feel to look infinity on space? How would it feel to hear space noise? Most successful entrepreneurs like Jeff Bezos, Elon Musk and Richard Branson are creating opportunities for some of us to find answers actually in space. So, we were thinking the same questions in our Entrepreneurship is rocket science -workshop in HAMK Design Factory organized for the first year business design students.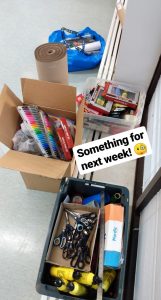 Our challenge was to search for answers to the question: How might we design a space vehicle for commercial space flights? First, we looked at some competitors like Virgin Galactic, Blueorign and Spacex. There seem to be interest in space flights, some traction already achieved in forms of pre-ticket sales. And development work has been done over a decade, and in 2020 should be the year of the first commercial space flights.  We spend some thirty minutes on this.
Second, we created a persona to whom the space flight experience would be offered. We looked at what the persona would see, hear, think, say, feel and do while they are considering, buying, arriving, flying, being, landing and sharing their space flight experience. We spend some thirty minutes on this.
Thirdly, we set must criteria for the Spamely the space vehicle, the rocket. In most of the cases, view and window and spacewalk were must criteria. We spend some thirty minutes on this.
Fourthly, design work was started by sketching the vehicle, details, and experiences. Freehand drawing, painting,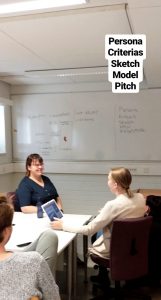 and coloring were used in every team. We spend some thirty minutes on this.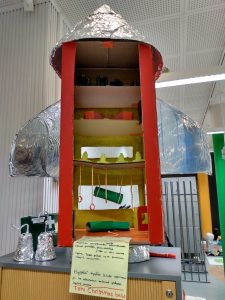 Fiftly, designing and making a model of prototype consisted of the vehicle and some details of the vehicle. Cartoon, play-doh, tape, paints, aluminum folio, different papers, glue, wire. We spend some 120 minutes on this.
Finally, each team prepared a one-minute sales pitch following needs, approach, benefits and competitive advantage. Nineteen teams were giving the sales pitches and it took some 45 minutes in total.
Entrepreneurship is rocket science -workshops served well in team building, playing and imaging and visioning bold future. Lesson learned: paper prototyping helps to transform bold ideas into tangible concepts, enhances team spirit and creative problem-solving.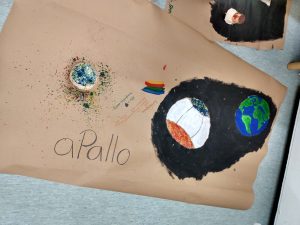 – Vesa
Interested in prototyping? Check out the upcoming courses!