Opportunity Africa is a network consisting of student volunteers interested in HAMK's collaborations in Africa. The leader of the network, Minnamari Kuusisto, welcomes all students to participate.
I'm Minnamari Kuusisto, a 24-year-old ICT Bioeconomy Engineering student in HAMK Forssa. It's my second year of studies and so far, I have enjoyed my studies. In our studies we take concrete actions towards a more sustainable future and think of new innovations with the help of technology that can advance towards a sustainable economy.
I'm also passionate about social change and therefore decided to take part in projects that HAMK has in Africa. HAMK in Africa projects are very intriguing and have many valuable aspects. Problem-based learning is the base for all the projects and will benefit all parties: students, universities, companies and other partners.
I am leading a volunteer group, Opportunity Africa, that consists of volunteer students that are interested in these projects. The group was formed this summer and there are approximately 15 very driven students that are excited to start with their Cross-cultural communication course and hopefully joining the field work in spring 2022.
The members of Opportunity Africa communicate and connect with other students and talk about the challenges we might face. We had our first small online event during the summer. The event was for students to get to know more about projects that HAMK has in Africa and with Ambitious Africa. In addition, we played fun games and got to know each other better. If you have any interest, I highly recommend joining our group – students from any discipline are welcome!
Author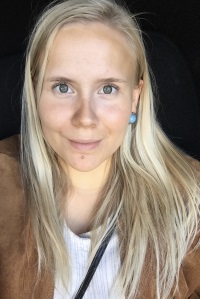 Minnamari Kuusisto
ICT Bioeconomy Engineering student, Leader of Opportunity Africa