By Iida Taavela, Emma-Kaarina Uusitalo, Erja Eskelinen & Saara Junikka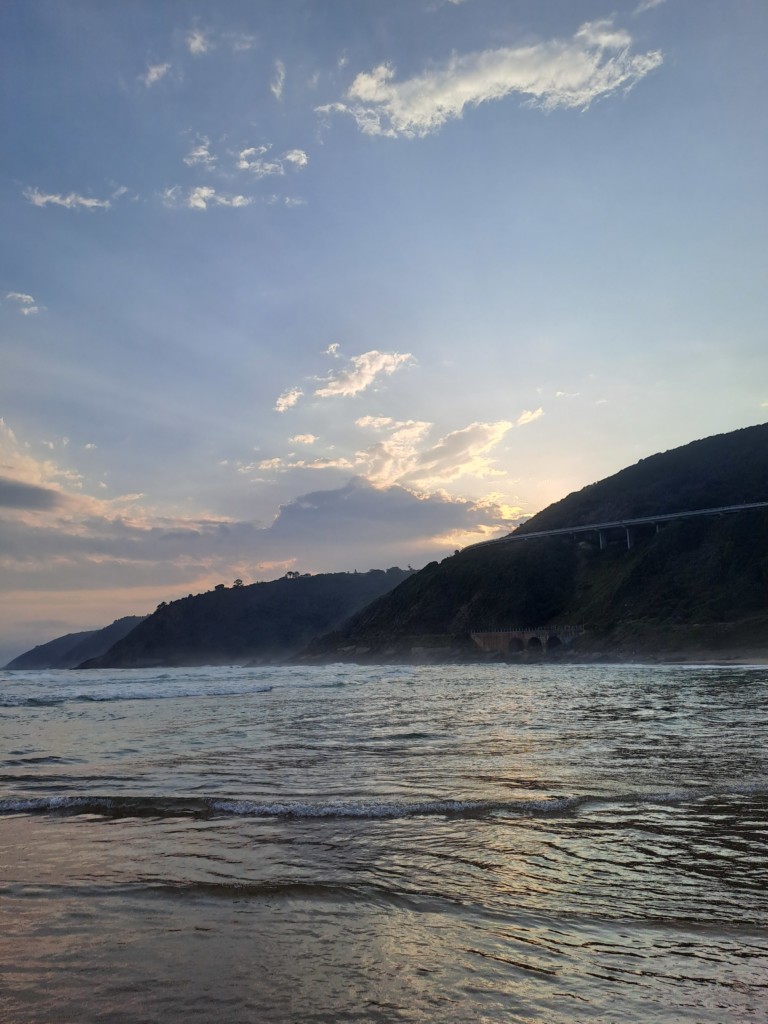 Our team consisting of 4 people plus our mentor left from Helsinki on 14th October and 24 hours later we were in George, South Africa for the field work for Forest21 student project. Our first impression of George was pleasant, the place looked amazing. The seashore and mountains with green foliage were so beautiful. In the moment, I think we all felt lucky to be in such a beautiful place.
On our first day, we went to Nelson Mandela University George Campus. There, we had a meet-and-greet walk in the forest. On this walk, we met our fellow students from all three universities Tshwane, Fort Cox and Nelson Mandela. We also learned about fynbos, which is typical vegetation in this area, it is known for its high biodiversity, and it's now threatened by invasive alien species. 
The first week
During the first week we had two field trips. On the first field trip we got know about forestry in South Africa. It was interesting; trees grow so much faster there than in Finland. A thirty-year-old pine in South Africa is already a full-grown tree and the same size as 120-year-old pine in Finland. The second field trip was about agriculture so, we visited a berry farm where we got to taste some strawberries and after which we went to a dairy farm where we saw how they milk 1400 cows.
We learned a lot from the field trips. Despite the many challenges climate change poses in South Africa, it felt that, people are aware. The different sectors try to do their jobs as sustainably as people because they know how climate change will impact the environment and their livelihood.
We spent time on the George Campus of Nelson Mandela University when we were not on a field trip. Our days were usually from 9 am-16 pm, excluding bus travel. Before starting the actual project field work, we formed groups of 6-8 people, from different universities and study fields.
Identifying the solution
Second week in George South Africa
Our second week was all about the project work thus seeking solutions to a problem. The project work started after the groups were formed. The task was to find a solution to a problem from three categories; problems we had faced on the field trips/ problems caused by climate change/ problems that people cause to the environment. In this assignment, we used the problem-based learning methodology which was quite hard at first because it took some time to get the whole group on the same page. The idea was that we make a working business plan from the solution. The problems we were handling were really broad and so were the solutions. Therefore, while working for a solution, we had to change our mindset and narrow the solution as much as we could.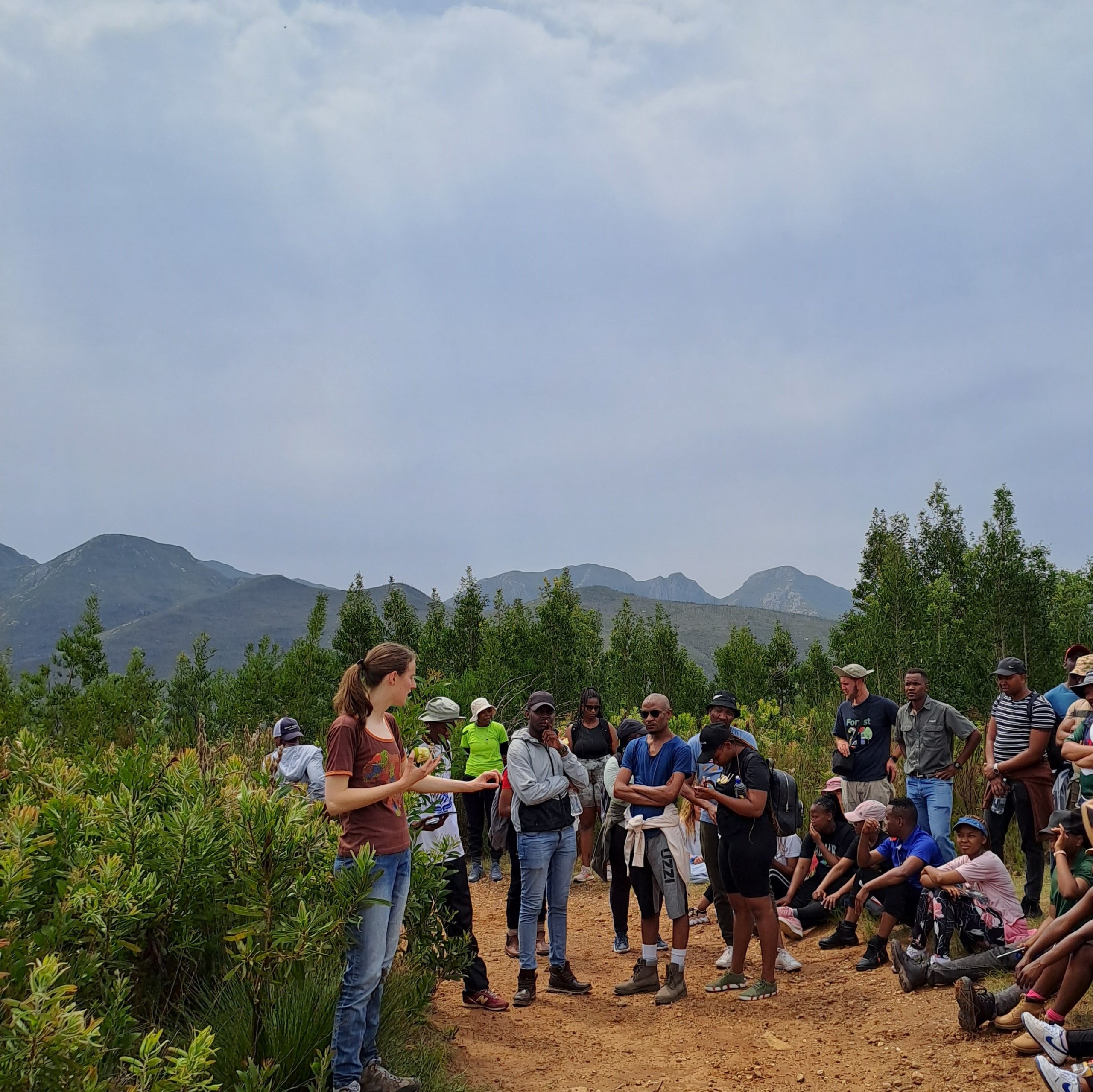 When the group found a solution viable to be implemented, we started to think about what this solution needs to create a business. In this phase, we answered questions like; who would be our customers, where we could get financing, what kind of equipment and infrastructure we need and the cost. The last two days were dedicated to presentations. The solutions presented were very amazing and innovative as each group had very good submissions.
Cultural exchange
We had some free time on the weekends, and of course, anyone who travels to the African continent looks forward to seeing some animals never seen before. So, we traveled to a nearby game reserve where we saw many beautiful animals like elephants, giraffes, zebras and rhinos. In addition, we went kayaking and spent good time at the beach with our fellow students.
On our last night we had "braai", a South African barbecue, and it is also a social gathering, everybody does, and an important cultural event. This night included a lot of meat and good conversations about cultural differences and similarities. We had a good time teaching and learning our traditional dances to each other. We showed how to dance "letkajenkka" and learned how to dance "the bus".
On the last day before heading to airport we said our goodbyes to our fellow students and 24 hours later we were back in Finland. We had an awesome group from HAMK, which contributed to the success of this challenge and the two weeks in South Africa was incredible.