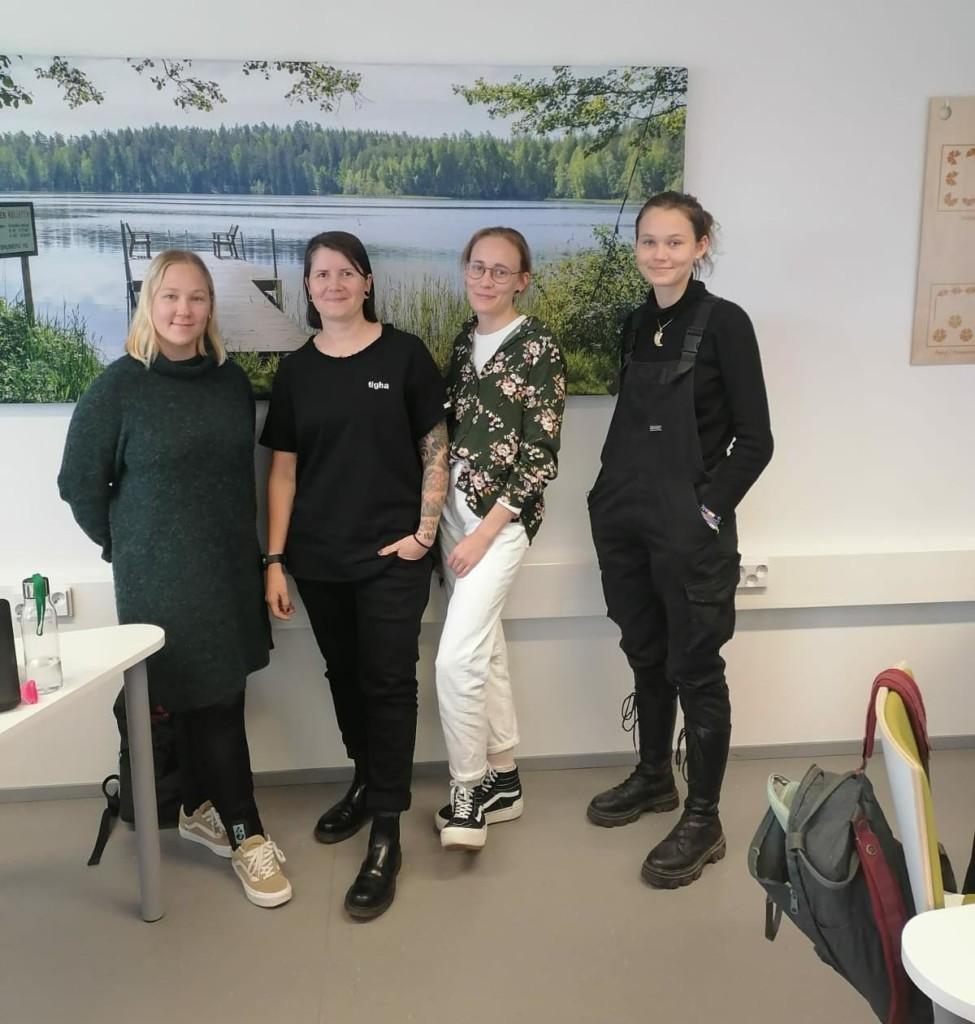 As fall arrives, so begins the new student challenges as part of the Global Sustainability studies. We started our journey a couple of weeks ago when we got the confirmation that we were chosen for the challenges. There were several challenges from which to choose the one you were the most interested in. The alternatives were this time Kenya, Zambia, and South Africa. This blog post is written by team Kenya.
Our Finnish team consists of four HAMK students from two different degree programmes. Three of us are 3rd year Sustainable Development students, and the team is completed by one 3rd year Smart and Sustainable Design student. Thus, we have a great, multidisciplinary team, in which to lean on and learn from each other!
We will be executing the project in co-operation with students from Gulu University in Uganda and Egerton University in Kenya. Gulu and Egerton students also come from a variety of study fields which gives us excellent opportunity to combine our knowledge.
Our challenge is about the Water Hyacinth in Kenya. Our intention is to discuss how could water hyacinth become a resource instead of a problem. The project includes conducting a literature review and examining different utilization options for water hyacinth and their value chains. For example, how does the value chain look like for biochar or bioethanol and what application could the end-user profit the most?
In the first all-participants meeting, we presented the background work that every student had already done around the challenge and then selected the most central topics that we are going to focus on during this challenge. The alternatives to be studied are Biogas, Biochar, Bioethanol, and usage in Animal feed. After dividing the final topics, we built the mixed teams so that every team contains students from each university. This way we get the best and most diverse results, and the working is genuinely multidisciplinary and intercultural.
As our field trip to Kenya is getting closer and closer, we have started all necessary arrangements. In addition to working in our teams via ZOOM around our topics we have other important preparations to be done. From vaccinations to Visas, learning a bit of Swahili, the procurement of a proper safari-suit, we can hardly bear the excitement that we all feel. This is one-of-a-kind opportunity for all HAMK- students, and we are eager and proud to be part of it!
KWAHERI!
Written by:
Maija, Annamari, Matilda & Alexandra