Belgian intern Tom François is an intern at HAMK, helping Kultasuklaa to reform its supply chain. Tom has been able to travel to and stay in Finland in the spring semester, despite the Covid situation.
My internship at Kultasuklaa has been going on for 3 months now. Still 1 month to go! Due to Covid, my internship was almost completely online. I had a weekly meeting with my supervisors at HAMK, and with Juri Kaskela from Kultasuklaa. I presented a PowerPoint every week with my new findings about the topic that I do research on. In the last month of my internship, I will be working from home in Belgium, and finish my academic report consisting all of the information that I have presented.
When I applied for doing my internship abroad under the Covid situation, I already knew it would be a different experience compared to a normal year. I had very little contact with other students, and because my internship was completely online, I had no contact with my supervisors either. Luckily my girlfriend was with me in Finland, so I wasn't alone.
During my internship I learned a lot about creating a business model. I had to find the best way for Kultasuklaa to establish in Ghana and create chocolate mass in the most sustainable way, with focus on creating a liveable income for the cocoa farmers. This was a great challenge because the supply chain in Ghana is very complicated. However, I did find a way for Kultasuklaa to establish in Ghana in a sustainable way.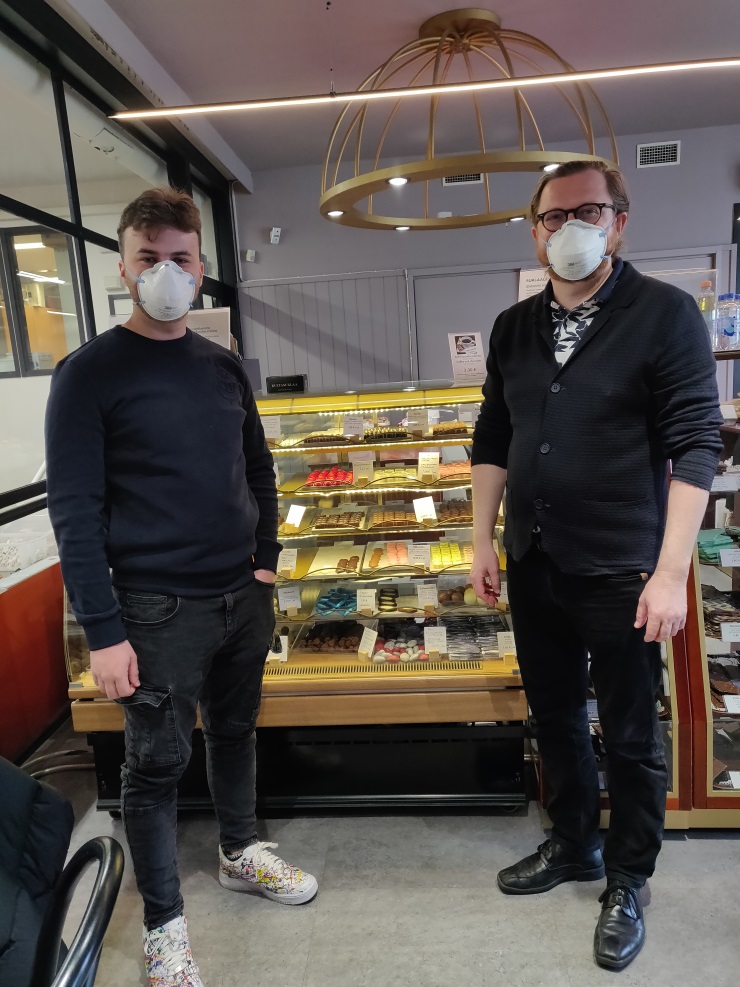 Because my internship was mostly online, I could make some time to travel in this beautiful country! I visited the largest cities like Helsinki, Tampere, Turku and Porvoo, which are all different but so wonderful! In March, I also went to Lapland for a week! I drove from Hämeenlinna to Oulu, Rovaniemi, and also to the very North in Utsjoki. This was such a wonderful experience, and I created some unforgettable memories. I am very thankful that I could do my internship in Finland, even in Covid times!
This is a follow-up story of the interview in the beginning of Tom François's internship.