HAMK is organising an Arctic Choco Conference on Wednesday 13 October as part of the Chocolate Week celebrated in all Hämeenlinna.
It is October 2021, but 2020 refuses to be forgotten for the obvious reason of Corona. We like to remember it for something more positive. We started planning to impact change by finding ways to sustain one important crop known worldwide for providing the main ingredient of chocolate: cocoa.
We started by having brainstorming sessions together with the chocolate company Kultasuklaa at the Hämeenlinna campus. It was an opportunity to have research experts and successful business owners work together.
Fast forward to March 2021, an opportunity from FinCEAL plus Bridges presented an opportunity for Ms. Teija Lehtonen, Senior Advisor, HAMK, Ms. Eija Laitinen, Principal Research Scientist, HAMK, and myself, Ms. Jennifer Ohemeng, who was a volunteer with Ambitious Africa to take the planning further.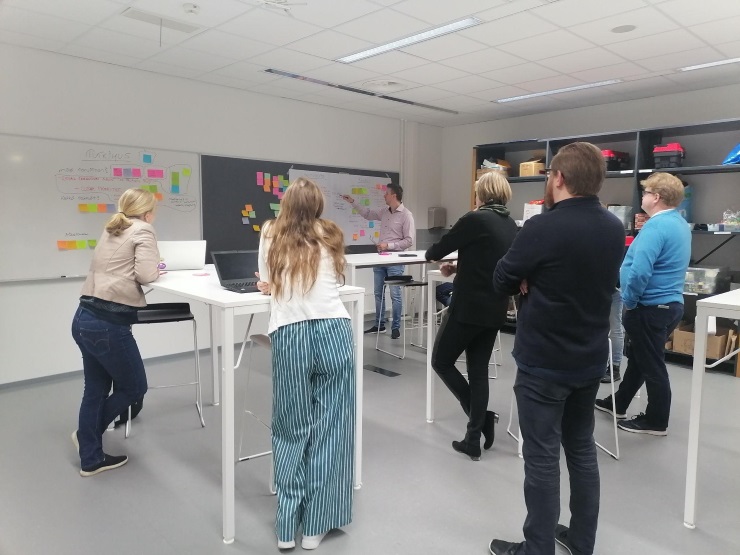 The idea for the Arctic Choco Conference was born. Organising an event like this was not going to be easy but we were committed to make it happen. In the initial plan, we were going to bring researchers, educationalists and other experts to discuss how research can contribute to sustainable cocoa farming.
Students of HAMK are also contributing to this conference through a module that focuses on three topics: social responsibility, economic responsibility, and cocoa side streams and biochar. The final project presentation will happen at the conference.
I had the opportunity to meet Ms. Jenna Kankaanpää, Community Manager of Crazy Town Hämeelinna in June 2021. Upon sharing the idea of what we were planning to do they expressed their commitment and interest to support us. Through Ms. Jenna, we got the City of Hämeenlinna onboard as well. A great example on how different stakeholders can work together.
Fast forward to August 2021, the City of Hämeenlinna informed that they were going to make it a community celebration. The City decided to start celebrating a chocolate-themed week from 11–17 October 2021.
We look back at this journey and say we are excitedly looking forward to the chocolate week. We dedicate this week to celebrate this delicious delicacy loved by billions worldwide with its roots from small-scale farmers mostly from Africa.
We want to officially invite you to join us: tapahtumat.hamk.fi/chococonference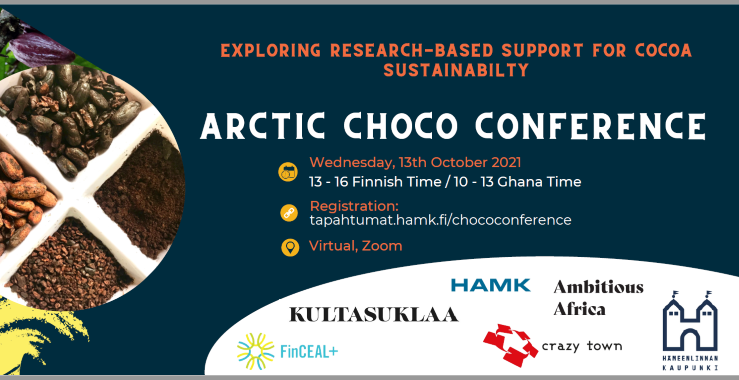 Read more about the Chocolate Week in Hämeenlinna in this article.
Use and follow hashtags #suklaaviikko #ArcticChocoConference #HAMKinAfrica
Author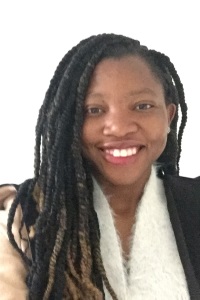 Ms. Jennifer Ohemeng, HAMK Bio