Until now, there was no unified view on the essential characteristics of lifelong learning. However, based on the interpretation of lifelong learning, it is a kind of method for each individual in the society to explore his or her potential at any time in life and anywhere through his learning experiences and behaviors.
The government, as well as society (or private sector) should provide good learning facilities and resources for the aim of promoting the comprehensive development of its citizens. These resources should encourage lifelong learning as a kind of independent and creative learning experience that helps learners survive in a rapidly changing society. Therefore, the three essential characteristics are that the learning is social, individually motivated, and spanning across the lifetime.
Firstly, lifelong learning emphasizes that learning system should be opened up to all  individuals. The method to promote this equity in the education system is contacting all of the institutions and organization which have the function of education and determine how to comprehensively promote and improve the cultural knowledge and skills of all members in society. In this way, lifelong learning advocates that learning practices should be undergone in the context of the development of modern society and also emphasizes equal opportunities on learning. The social character of lifelong learning will eventually promote the formation of the learning communities.
Secondly, lifelong learning emphasizes that the individual should be the center of learning procedure. According to this view, learning is not only regarded as a kind of social behavior, but also as a style of living. Everyone in the society should accept all kinds of knowledge and skills needed to adapt to the social development and self-improvement at any time or any place in life. Therefore, lifelong learning, by nature, connects people with society and the outside environment. In other words, no one could learn without the influence of the unique place where he or she is living. This is a kind of social activity in which individuals improve their awareness and behavior, so as to continuously enhance the cultural accomplishment, social experience, and professional competence through continuous learning in their life, with the help of social supports and guidance.
Thirdly, lifelong learning should last for the whole lifespan. It means human life is a process of learning and education. According to continuous learning, an individual can always obtain the abilities to improve him or herself along with the development of the modern technologies and skills, in order to adapt to social development, and ultimately promote the social development and human's comprehensive development. We can use 'biography,' which is a research method with emphasis on the life course from birth to death, or a certain period, to describe the whole lifelong learning story by each individual and explain it via social language and interpretations.
Zhiwei Chen
Lecturer in School of Education, Minzu University of China. PhD from Georg-August-Universität Göttingen, Germany. Major in educational science, ethnic education and comparative educational research.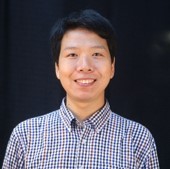 Main Source:
Chen, Zhiwei (2016). Comparative Research on the Motivations, Influential Factors, and Current Status of Lifelong Learning in China and Germany. Göttingen: Cuvillier Verlag, 22-30.
Further reading:
Alheit, Peter (2003). Mentalität  und Intergenesrationalität als Rahmenbedingungen "Lebenslangen Lernens". Konzeptionelle Konsequenzen aus Ergebnissen einer biografieanalytischen Mehrgenerationenstudie in Ostdeutschland Zeitschrift für Pädagogik 49 (2003) 3, 362-382.
Alheit, Peter (2009). Biographical Learning – Within the New Lifelong Learning Discourse. In: Knud Illeries (Ed.), Contemporary Learning Theories. Learning theorists in their own words, London: Routledge, 116-128.
Alheit, Peter & Dausien, Bettina (2002). 'The "Double Face" of Lifelong Learning: Two Analytical Perspectives on a "Silent Revolution"' Studies in the Education of Adults, 34. 1, 3-22
Chen, Guisheng (2008). Analysis of lifelong education. Jiangsu Education Research (Theory), (1):3-6.
Wang, Baoxing (2003). From the "lifelong education" to "lifelong learning": the radical change of international adult education. Comparative Education Research, 9:67-71.
Wu, Xue (2004). Strategies of Establishment of Lifelong Learning System in China. Higher Education Research, 4: 38-43
Yang, Guanghui (2008). New issues of lifelong learning: Lifelong Learning Course Development. Adult Education, 4: 15-16.