Two-third of the youth is unemployed in Somalia and the demographic profile shows significant increase in youth population. The unemployment rate is not only one of the highest in the world but excludes youth from social belonging and exposes to extremism. Furthermore, human rights violations are common in Somalia, particularly affecting youth, and discriminated people such as ethnic minorities and those with disabilities.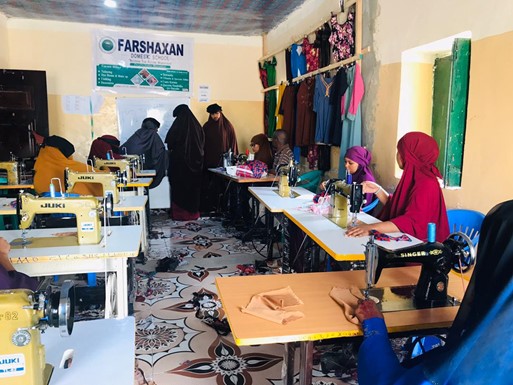 Education open doors
Education is one of the most important factors constructing equality and equity in society but then again it might also be one of the main causes of inequality (Power, 2012). Achieving a school for all depends on the agreement between teachers, other school personnel and work life stakeholders both in terms of having a shared vision and on steps that must be taken to put the concept into practice (UNESCO, 2009). The Rajo-project is closely linked to the Agenda 2030 and SDG 4 (quality education) and 8 (decent work and economic growth).
The Rajo-project offers an opportunity to attend technical and vocational education (TVET) in the fields of electricity installation, beauty, plumbing, handcraft and tailoring. These sectors have local demand for labor and business opportunities, but not enough qualified candidates for the jobs. The project aims to engage specifically females and vulnerable groups with the education because they are in greater risk to be excluded from the education and employment opportunities.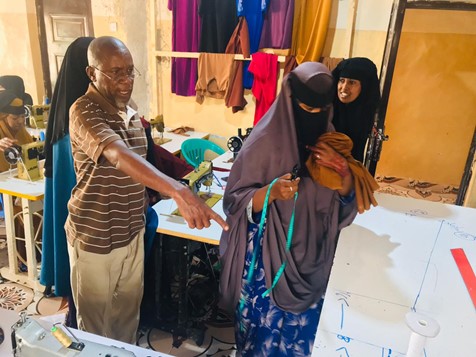 Enhancing the standing of TVET
In Somalia there is a mismatch between the supply and demand for skilled vocational professionals. TVET is organized and provided by few individual schools and training centers. The number of qualified teachers is also insufficient. Furthermore, TVET is not appreciated equally with higher education, but every parents' dream is that children study at university. There has been no strong focus to develop TVET sector with proper facilities and quality teaching.
Implementing hope
The Rajo-project is implemented during 2021-2022 in three locations in northern Somalia: Hargeisa, Gardo and Buhodle-Lasanod. It is a multi-actor joint-project coordinated by Finnish Somalia Network (FSN). Partners are comprised of six NGOs (Non-Govermental Organisation) including three NGOs from Finland. Project co-operates with 12 teachers, four from each location and it strives for providing vocational training for 300 students. Häme University of Applied Sciences (HAMK) is responsible for teachers' pedagogical training which includes close collaboration with teachers: on-line webinars and depending on Covid19 situation also intensive face-to-face education. To improve the resources for future vocational education, co-operation with local authorities is also significant for the project.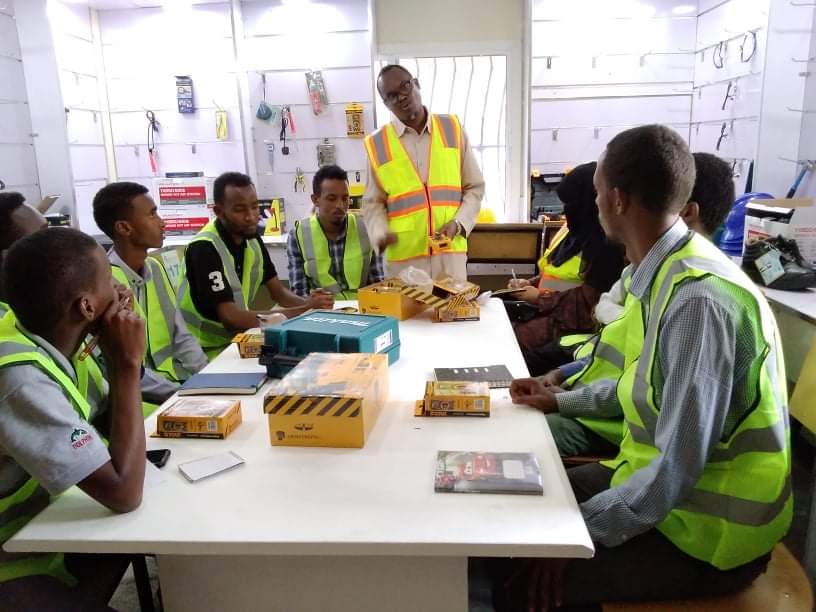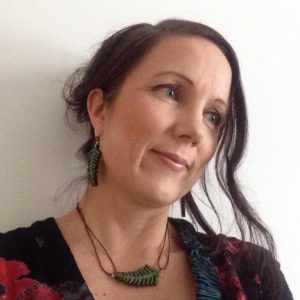 Sanna Ryökkynen
Senior Lecturer
HAMK Edu -Research Unit
HAMK Professional Teacher Education
Featured image: Knowledge Action Center (KAC), Hargeisa