During the study visit in Brussels which focus was to provide out-of-the-classroom lessons, we had a chance to visit many European Institutions and gain a better insight of the work of the European Union and its' institutions. Besides these prearranged visits the group had plenty of time to explore and have fun in this amazing city of chocolate, beers, fries, and waffles!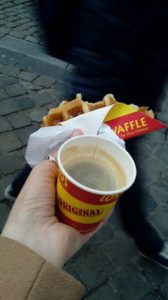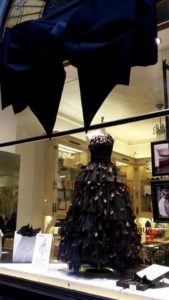 Yes, I know what you are thinking and guess what? You are right- that is a chocolate dress! 😀
Our team, which helped in organizing these fun activities assisted in reserving a restaurant Amadeo and a visit to a brewery-pub Delirium that has around 2000 different types of beer, located in the heart of the city. During a laser-tag activity, also organized by free time activity team, we had so much fun developing our strategies and each one of us fought like a real warrior.  😀
These free time activities were organized during and before the public holiday in Belgium, so we were not missing out on our study program and we had time to sleep and recover from a hangover! 😀
Besides these activities, we walked around and took some amazingly beautiful photos at Grand Place, a lot of Instagram stories and we ate some waffles. We even got lost because of crazy Google Maps and its silly navigations. 😀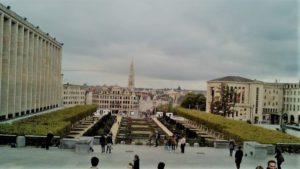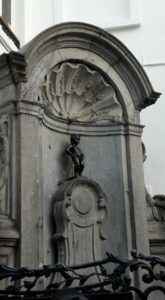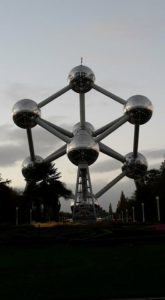 Grand Palace, Manneken Pis statue, and the Atomium.
Our night out at Delirium brewery was amazing, with great beers, friends, and music.  During the day we also had lunch together at some very nice and cute French-style sandwich places and small family restaurants.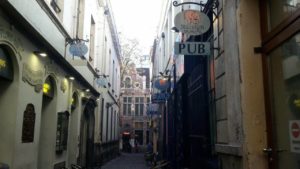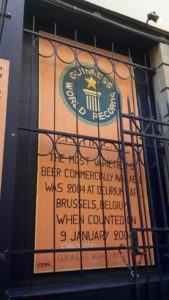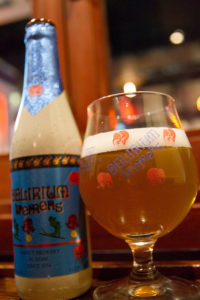 Fun fact: Delirium made it to Guinness World Records book for having  2004 varieties of beer!
On Thursday in the evening, we gathered at restaurant Amadeo to enjoy our last evening in Brussels together. Amadeo is a popular place with a meat-based menu in the center of Brussels. It is especially well-known for its all-you-can-eat spareribs and house-made wine that was ordered by the majority of our group. The long queue of about ten people in front of us at the entrance who were waiting for free seats had already confirmed our high expectations. Inside, a cozy atmosphere was created by long tables and suitable wine-related decoration.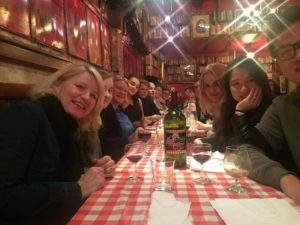 Happy because we just had some food and wine! 🙂
Over the course of the evening, various conversations and discussions evolved on the two tables at which we were sitting.
After we had finished our food and drinks, we felt like we wanted to spend more time together and we didn't want this evening to finish. So we went to the closest bar, enjoyed a beer and further nice conversations. It was very surprising to see that our Finnish professors enjoyed their beers just and talked to us about interesting topics just like friends we haven't seen in a really long time.
At the end of the day, people who planned to stay for a few additional days in Belgium made plans for the upcoming days to experience Brussels a bit more. Some of the students visited Amsterdam, Gent, Brugge, and Luxembourg during the weekend.
This study visit was really interesting with a new approach to education and we definitely have learned a lot from it.
Moreover, we feel that all our free-time activities did not only allow us gaining more insights about Brussels and the European Union, but additionally brought our group closer together.
Instead of the same people meeting together all the time, we got to know fellow students in different situations. That contributed to the overall impressions of our trip and made it a long-lasting experience.
By Tajla Kurpejović and Celine Anderlik