Firstly, I'm so excited, and I just can't hide it!
I was a tutor and worked mostly with exchange students. I met so many people from different continents, countries, cities, universities.
Due to the time that we spent together I understood that exchange studies is a very adventurous and interesting experience. I found out a lot about others education and lives.
Therefore, I decided to go to Denmark. Why Denmark? There were so many options: Europe, England, Malaysia, South Korea, Japan, America… but I have found that in Denmark they have product design courses which we are lack of at HAMK. Actually, exchange is a perfect opportunity to diversify or change your curriculum. As a result, my specialty has been augmented with design. Moreover, I took part in a Double Degree program which means that I will also get a diploma of Danish university.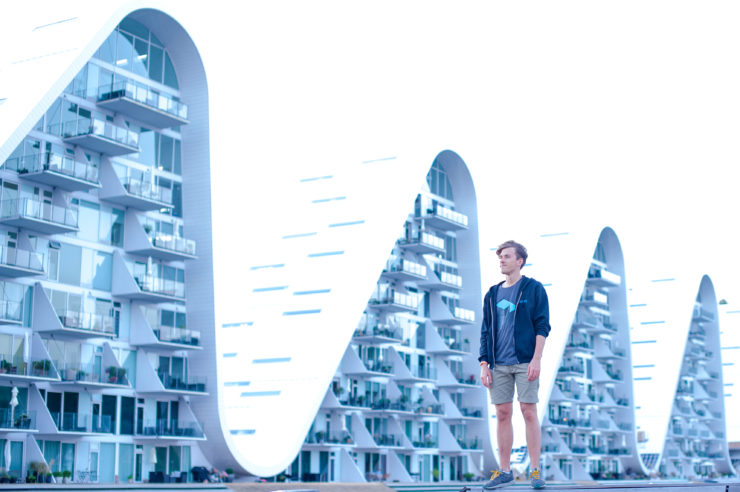 My year in VIA university was fascinating and complicated. VIA is the largest polytechnic university in Denmark, and there are a lot of foreign students. Campus in Horsens is also well equipped and has high level laboratories and workshops. We were doing a lot of international development projects with prototypes, reports which were associated of course with sleepless nights. Here international is a key word because teachers were trying to mix us all the time, so that we work with people that we do not know. The university campus is relatively big comparing to Riihimäki campus. They have a special team of students that organizes a lot of exciting events such as exhibitions, trips, master classes, competitions, parties and other nice things.
In other words, you will always have a possibility to rest after hard studies.
At the same time, Denmark is also a great country from the perspective of activities. You will definitely find something for yourself. For example, five times I took part in volunteering on famous music festivals. By the way, information about it I got from the university's networks. Also, it is important to mention traveling. Denmark is a very beautiful country. I honestly can say that I have been everywhere there. Besides that, I went to Poland, Sweden, Faroe Islands, Germany, Norway and Netherlands. All these trips were cheap enough, you just need to check discounts, especially, for students.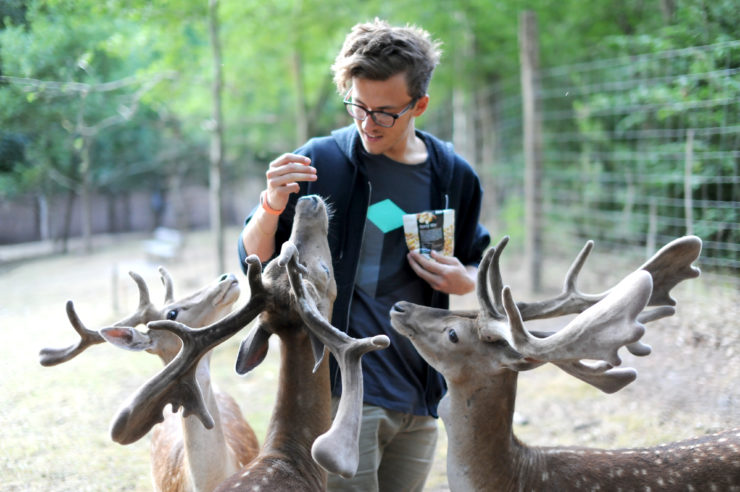 There is one more important aspect in studies abroad – applications, filling documents and visa routine. It means a lot of deadlines, responsibility and expenses. However, all these expenses were covered with a scholarship and university is willing to help you with it. Furthermore, it is a migration experience which is always useful to have. VIA's dormitory is unreasonably expensive, but it is possible to find a cheaper option in private sector.
For the time that I have spent in Denmark I also have found an internship in Poland, and next six months I am going to spend working in Warsaw.
To conclude, it is fair to say that HAMK provides a lot of additional opportunities which is possible to realize via various exchange activities.
All you need is to search for them and be interested in your future. Of course, you can spend four years living in your cosy room nearby your University. It is always easier to stay in a place where you know everything and everyone. Nevertheless, abroad experience doesn't give you a chance to pause your life and stick like spaghetti usually do without butter.
But you cannot imagine how did I miss saunas there…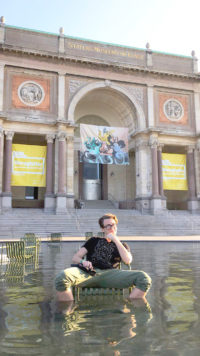 Maksim Vinogradov, HAMK student, Mechanical Engineering and Production Technology Bachelor program, Riihimäki campus.