Well hello and greetings from HAMK Design Factory. My name is Jali and I work here as content creator. Soon I will start my third year in Bachelor of Business Administration at HAMK.
How did you end up in HAMK and what do you do in Design Factory?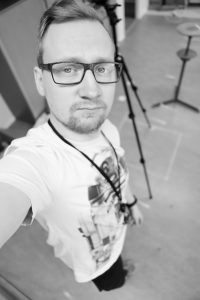 I started working in DF in March 2020 as a trainee. My main tasks were to create information booklets, take photographs and videos of the current courses happening in Design Factory. As my skills with cameras and editing software were needed in HAMK Design Factory. They provided me a great chance to continue my journey.
As for my tasks now is to guide Design Factory community to create videos to HAMK Unlimited, YouTube and blog. This includes taking the A-rolls, B-rolls and editing the productions afterwards. I also create different illustrations for courses like for the upcoming PDP course, guide booklets and many others that we may need to create in the future.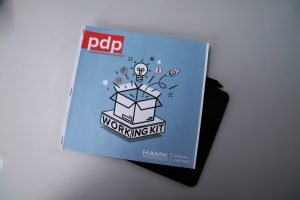 Visual projects that I get under my nose here are fresh and does not have much background information to start from. But it is great to work with these kinds of experimental tasks since we are here to create fast prototypes to then create something amazing. Design Factory for me is a place, where I can have my mind settled down to create different visuals, play with cameras and editing software.
What do you bring to Design Factory?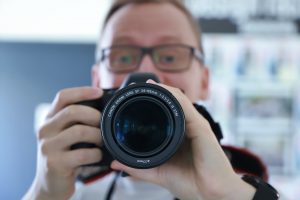 A year back, I found my calling in visual marketing. This opened my mind to focus studying more on this topic. Now I bring my skills in designing visuals, photograph, and video production. These skills help Design Factory to create their own visual designs in courses, videos and develop brand further. And I hope I can share my ideas with students when they are working with their projects.
In the future I wish to share my experience and knowledge with others, as I develop my skills further. This would mean for example teaching or tutoring students.
Outside life from Design Factory?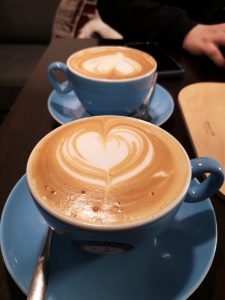 I use my free time to study summer courses, play video games with my friends and enjoy a good cup of coffee, while training my barista skills. I wish we could have a decent summer weather this year!
-Jali
More staff introductions here.