HAMK's International Business student Angeliki shares her story about her exchange in the States. Though the exchange period interrupted before the end of the semester because of the unexpected circumstances, the time she spent across the ocean offered her many great memories!
Studying and living in the USA was a dream that I had for the longest time. The experience turned out to be so much more than I expected, and I am going to treasure and remember it forever.
The Beginning…
In order to fulfill my plan of traveling and studying in the States, I first had to figure out a way to get there as safely as possible and simultaneously not spend a fortune. Luckily, I found my answer by looking into the exchange options provided by my university HAMK. They had countless options of destinations across the world and one of them was Ferris State University which is located in Michigan, United States. It was advertised as the typical movie-like American university life in a small suburban town.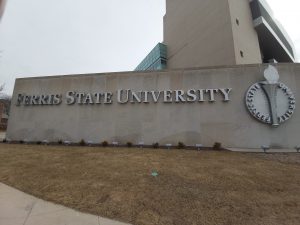 The planning began right away, figuring out funding, accommodation, visa etc. It was overwhelming to say the least. Thankfully, I was not the only one interested in the university, I was lucky enough to have one of my best friends join me. Making plans together made everything so much more exciting and easier to handle. We started preparing in October and we had time until the beginning of January to have everything ready. In three months' time we bought tickets, got visas, got accommodation, and everything that was absolutely crucial before our arrival and then we just had to wait in agony for the day of our departure.
Arriving to the ''Land of Opportunity''…
The flight was looong. The number of stops and waiting hours made the trip exhausting, but finally we had arrived. The university was located in a very small city called Big Rapids and it seemed really quiet, of course the fact that it was freezing and snowing probably also had something to do with that.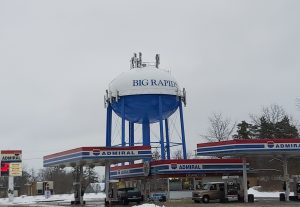 The university was already waiting for us and that made everything so much easier. The International office was designated for the exchange students, so it was a really convenient way to meet people through them. The first week was really quiet so all we could do was getting to know the campus, our dorms and the other exchange students. For accommodation there were many choices, but I chose to stay on campus in the dormitories so I can meet more people and it would be cheaper for me. The dorms were furnished, but I had to buy a couple of essentials like sheets, a pillow, some snacks, and toiletries. After getting my dorm ready the biggest challenge was getting used to the food, the weather and the time difference. But after a while the differences and difficulties stopped being as obvious to me.
Balancing studies and a social life!!!
On the second week we started our courses and got to meet our professors. They all seemed so chill and understanding of the fact that we were foreign and were not familiar with the teaching culture or any of the materials they used. I had chosen five courses that aligned with my business degree in Finland and that were also interesting to me. From the beginning I realized that American universities gave a huge amount of homework to do and I had to learn to manage my days in an efficient way. I rented the books that I needed for the semester and I also bought all the essential stationary that I would need. The courses were appealing to me, and we didn't have many classes in the week, so I had time to finish all my homework and the professors were extremely helpful when I needed it.
Besides my courses I also attended some events and gatherings organized either by the university or the international office. One of the most interesting ones was a discussion group that I attended couple of times where we would discuss and debate about current events and problems in today's world like racism, equal rights etc. The international office also organized a weekly event where all the exchange students would meet, hang out and talk about their experiences in the university. That was the best way to meet people and make friends and that was how I met all of my friends.
However, with a new environment, new professors and courses it was easy for me to forget to go out and explore and find out more about the culture I had entered. The dormitories I lived in had a common living room with a pool table, a TV and countless of board games where me and my friends would usually gather and play until morning. That was one of the best ways to interact with native American students that were also staying on campus. Besides the ''play dates'' we had inside, me and my friends also tried to plan as many trips and excursions as possible to get to know Michigan and other states as well. One of my first trips was to Lake Michigan which was magnificent, it really showcased the beauty of the American country nature. We made a lot of trips around Michigan and got to know many different people and many different places.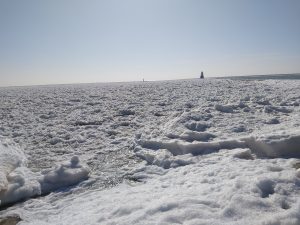 One of my most exciting trips were to New York and Chicago. I did that trip during Spring Break and it was one of the best ''vacations'' I have ever had. They were incredibly big cities with buildings all around ''drowning'' you in culture, art and delicious smells of food everywhere.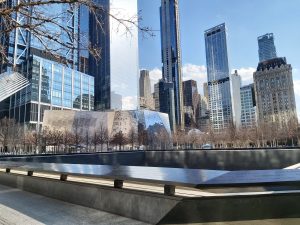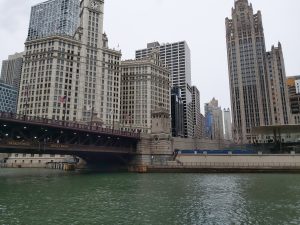 The abrupt and unexpected end…
Like any dream my trip had to come to an end. An end however that I did not expect nor was I prepared for. COVID-19 spread across the world like wildfire in a matter of hours it seemed like. Me and all of the other non-native students were asked to return back to their home countries before the end of the semester. I felt stressed and anxious for what was going to happen, but I pulled myself together and contacted all of my professors which were very understanding that I need to go and if it is possible to continue my studies remotely. Thankfully they gave me the opportunity to continue online so I could have a full semester done in an American university.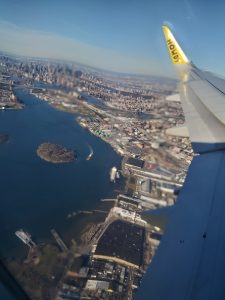 Leaving was one of the hardest things that I have ever had to do, but I am so grateful that I got to experience as much as I did, and that I am still able to study from home remotely for my courses. It's funny how things turn out sometimes. Even in the midst of a pandemic, I can only think about the great times that I had in the ''Land of Opportunity''.
Written by Angeliki Orvokki Daudaki
Read another exchange story by an International Business student:
International Business student Anniina's experiences from Madrid