International Business alumnus Maksim graduated from HAMK in 2018 and currently he works as a startup mentor helping small companies to boost their businesses. Time at HAMK offered him many great opportunities to develop his international and cross-cultural skills. Maksim had study trips to Germany and Brazil and he also spent one semester in China as an exchange student. Alongside the international experiences, his favorite part of the studies was real projects and learning by doing during educational experience. To all the HAMK's current and future students Maksim highly recommends getting the most out of the studying experience and many options for internationalization.
Tell a bit about yourself
My name is Maxim, I am a startup Mentor at ITMO University Startup Accelerator. I help scientifically driven companies to grow faster and become more profitable. I live in St. Petersburg. Before I was an automation engineer and worked for international engineering company. Then I worked at the same company as engineering sales, being closer to clients and identifying their needs.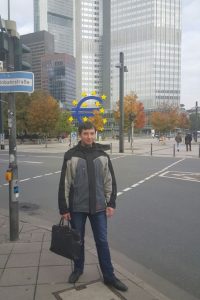 How did you end up in Finland and studying at HAMK? Why did you decide to study International Business?
My story with Finland is long and fulfilling. It goes back to my first degree in Electrical Engineering at Lappeenranta University of Technology. LUT where I received my master's degree was a partner University to my home University at St. Petersburg, so I got a chance to live and study there for one year. It was my first deep diving into international experience. I had a chance to understand about culture, its language, educational and production process of people with different cultural background, how they deal with their daily activities. Since then getting deeper into different cultures, understanding their people became my passion.
After my graduation from LUT at 2012 I started to work as technical support engineer . After a couple of years I realized that in order to see the whole picture of international manufacturing company I need a business degree. Not just any but in international business. My friend Victor, who was living back then in Finland, found out about part-time International Business program at HAMK University. And here it started: I was working and living in St. Petersburg and travelling to contact lessons to another country. That was tough, but also fun, and definitely worth it!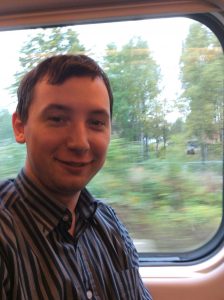 How did you end up in your current work situation? What kind of things your work consists of?
I was studying at HAMK and working in international manufacturing company. Both required lots of international cooperation and business/study trips. I started to see and absorb the globe around me through this fully international experience, which turned to be an eye-opener to me. Learning by doing and internationally cooperating as many would say.
With HAMK we had wonderful study trips to Germany and Brazil, and I had a chance to get knowing one more country – mystery China, by coming there to exchange semester. It was another eye-opener to me. It always happens to one when you get to know a country with culture you had a very little idea about. All these experience showed to me what an incredible innovation is going on around the world and what talented people creating it. Gradually I decided that I want to become a part of it.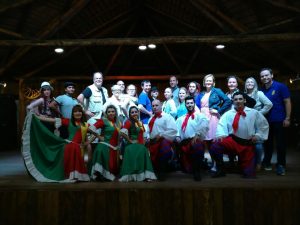 After graduation from HAMK I was observing jobs in innovation area and finally fell in love with small companies solving really big problems – called startups. I decided that with my engineering and international business experience I can help engineers and scientists to build and grow their companies with innovative technologies. I thought that I can also teach about engineering business and startups to engineering students. So I created and run Startup School for engineering and PhD students.
After that ITMO University offered me a job as startup mentor at their startup accelerator (a place where lots of startups receiving educational and mentorship support in boosting their businesses). Now I am mentoring engineering, scientific, medical and many other startups, helping startups in Russia and Finland. Also conducting Startup School for Innovation here in St. Petersburg and here at HAMK. I also run workshops and seminars for students in this field.
Where do you see yourself in ten years?
In ten years I see myself in International Investment Foundations with aim to support innovative startups (such as Venture Capital Funds) as well as supporting scientific, engineering, medical, ecological and educational research projects. They aim to boost the progress of humanity by fueling innovative projects. And I really hope that I still will be teaching about innovative startup creation process. Both are the most grateful career paths to me.
What was your favorite part of the HAMK experience? And what was challenging?
My most favorite part is real projects during the educational experience, when you learning by doing real things, and of course its deep international focus. To say cross-cultural communication became one of my favorite subjects (my regards to Harri Tuomola). And of course above all it's HAMK teachers – inspirational and giving you all the best they can (and they can a lot! My regards to Annikka Lepola, Harri Tuomola and my final thesis supervisor Sven Rassl).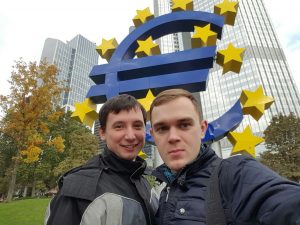 Most challenging to me as part-time student was to find time after work and music practice to do all the assignments and make them on time. But good motivation always do. When there was a chance to go to exchange semester I had to complete all the big amount of unfinished courses in a very short period of time. Always find your motivation.
What would you like to say people who consider applying to HAMK International Business? Any tips?
I highly encourage both students from Finland and outside of Finland to get there and most of all to complete your degree. For Finnish students it may seem ordinary to see such education and you may lose the actual value of it. And I have to say it's much more valuable than you think. It's literally one of the best in the world. So, think again and make sure you start and finish your degree. For students outside Finland I can tell that HAMK is not just the best way to get yourself into one of the best educational systems in the world, but also to get outstanding international experience.
My tips: Always get the most out of your experience: exchange programs outside EU (Brazil, China, Korea, anything different and inspiring), summer internships in other countries, double degree diplomas in other countries: all these unique opportunities HAMK is offering for you! The sad thing is that you will probably never happen to get such valuable and inspiring for your future experience but during your study years. And it will pay back and hopefully help you to shape the better future of our world.
Read another International Business alumni story:
International Business alumnus Jinchao Zhang: Together with our student group we experienced unforgettable events