International Business student Marat moved to Finland and Valkeakoski from Tallinn, Estonia. His life has changed a lot after he started studying at HAMK. Valkeakoski is rather small town and living there is quite different compared to the capital of Estonia. Read what kind of thoughts Marat has about his current location.
Changes after started living in Valkeakoski
My life, honestly, change a lot. By a lot, I really mean it, the schedule of my daily routine has enhanced, I can say. I turned into an early bird, unlike I was in my origin country, Estonia. There I would love to sleep for a long time during weekends.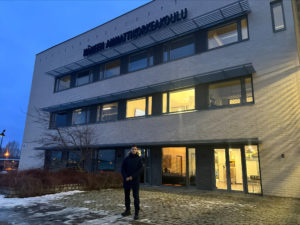 Valkeakoski and in general, living alone, improved my self-esteem. I have learned a lot of things, which I never tried or could not imagine how to do them. I realised, that Valkeakoski is really beautiful city and I enjoy living here. In addition to that, I have met tons of nice people, who are now, my friends. I am very grateful for this place and HAMK.
Things I do not like about Valkeakoski
Well, there are very little things which I dislike, but they are pretty noticeable and not pleasant. One of them and the most significant change and actually drawback is the option of goods. I understand that Valkeakoski is a small town, but for me as a person who lived in a big city earlier, in Tallinn, is very difficult to develop to new food, and the lesser options of food.
Another disadvantage is the prices, they are much different comparing to Estonia. If comparing to Estonia, if I went to grocery market to buy something usual, I would spend around 10 euros (I am not used to buy in big amount and a lot of different food at once). Here in Finland, I would buy the same amount of these groceries and spend 15 euros now, which is pretty a big change if you do not work.
Things I love about Valkeakoski
Well, obviously these are my friends, but I am sure I can read a whole book about them, so I would just say in short, they are really great people, and everyone else here is great. Same goes to teachers, they are here very understanding and nice.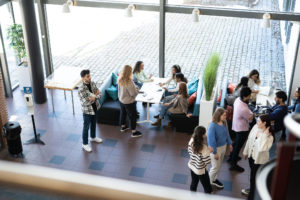 Another thing which is kinda life changing is that it takes such a small time to get into city centre of Valkeakoski, comparing to Tallinn. I actually enjoy walking 20 mins by feet and admiring all the beauty which Valkeakoski can offer than driving in a bus for the same 20 mins and do nothing. In general, I love all the nature which Valkeakoski has and it is actually something what I enjoy, living in the nature.