Second-year International Business student Anniina has been in Madrid for exchange. She had visited the city several times and she says, it was a clear choice for her as an exchange destination. She loves the local "mañana, mañana" lifestyle: "I have no stress over anything while I'm here!" Read more about her experiences in Spain!
About me
My name is Anniina Halonen and I am a 22-year-old from Valkeakoski Finland. I am studying International Business in Häme University of Applied Sciences as a second-year student. Currently I am in Madrid, Spain as an exchange student.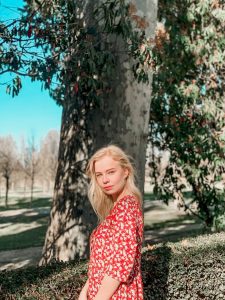 Why did I choose to go exchange?
I have always loved travelling so choosing to go exchange was obvious choice for me. After getting accepted to HAMK, exchange studies were one of the most important priorities for me. I want to learn, get new experiences and overall challenge myself during these studies.
Why Madrid?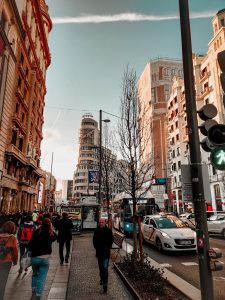 I have been travelling to Spain multiple times since I was 6 years old. The culture, atmosphere, people and the environment feel as homey as my home country. May 2019, we had a school trip to Madrid, and we visited my exchange university Universidad Nebrija. School with its student and teachers felt welcoming and from that I decided Universidad Nebrija was my number one choice for exchange school. I've fallen in love with the city previously because of its people and the international atmosphere as well as the traditional culture. Madrid was clear choice and I did not think any other place for me to go exchange.
My time in Madrid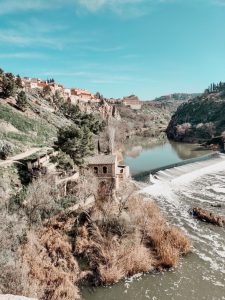 Currently, I am taking intercultural communication, marketing and Spanish language courses. I have only few hours of school per day, so I have plenty of time to explore Madrid and its cities nearby. Madrid offers A LOT of different activities in Madrid including tours in historical buildings and museums, cooking classes, meet and speak gatherings, wine tastings etc for free or for small fee. Madrid has a big number of students, so the city offers good deals to students for example a cheap transportation card which I've used inside of Madrid as well as travelled outside of Madrid to see UNESCO declared city called Toledo.
Even though I have limited Spanish proficiency, I've gotten a lot of friends since Madrid is popular exchange destination and almost everyone here speaks English.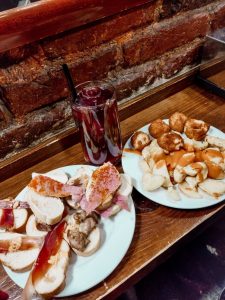 I love the local "mañana, mañana" lifestyle: I have no stress over anything while I'm here! It is great to just grab a drink and tapas with friends after school. The weather isn't bad either!