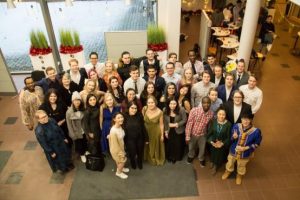 Hey there, everyone. This is Le Doan, and I'm originally from Vietnam. At the moment, I'm in the spring semester and striving to complete my second academic year 2019-2020 by May, at HAMK in Valkeakoski. Today I'm writing this blog to share with you about how I, as a foreign degree student, have started International Business degree programme in English at HAMK.
I was really excited when I managed to arrive in Finland, because I have been learning about studying in Finland since I was a high school freshman. I knew of Finland as a leader country in the education system, with great nature and friendly, honest and introverted people.
The study environment in International Business is very international with friends from many countries around the world, at least in my class there are more than 10 nationalities. People are very open-minded and friendly to make conversations.
The studying in Finland itself was not as stressful as it had been in Vietnam, yet it was the language barrier that stressed upon me. First, I couldn't catch up with all what teachers were lecturing in class, even though I felt confident with my English back in my home country; then, I found my spoken English not as fluent as I thought. As a result, barely did I dare to raise my hand in class to ask questions. I went home with dissatisfaction and tried to revised the lectures in order to make up for my lack of attention in class. There were a huge amount of new business-related concepts that I had never learned before, and they were written in highly academic English. It took me at least one semester to get over this stress.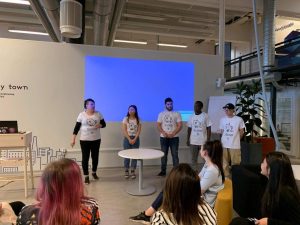 However, the teachers here are willing to offer you help, both mentally and academically. The study atmosphere is very open-minded, as students can express their constructive opinions. There are not only teachers who can help you but your teammates as well, since studying at HAMK your workload comes about 75% from teamwork.
Teamwork is the most fun, yet most challenging part studying here at HAMK. Different classmates, different cultures, hence different mindsets and opinions. The good thing is the teamwork become creative thanks to each team member's ideas and contribution, yet the bad thing is that conflicts and fair work distribution and contribution are inevitable.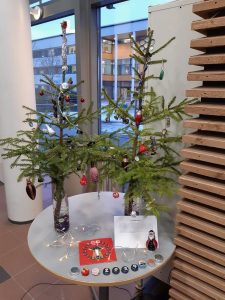 Now that I'm a second-year student at HAMK, I've got used to the studying environment relatively well and grown much more mature. I have so far taken part in different extra-curricular business activities at HAMK, e.g. Career Days, Marketing Ring, Business Pitching contest, etc.
In the second year, I've been learning more in-depth the knowledge that I learned during my first year. My favorite courses were Circular Economy and Circular Supply Chain because they were related to sustainability development and environment-oriented.
In this spring semester, we are learning to perform a project in Project SISU and Project SISU supports (teaching theory) prior to a real project event – Lumber festival – located in Valkeakoski.
Actually, this blog is a part of the Marketing Ring activity, in which I've attended, which counts for the credits during my business studies at HAMK. It's obvious that the teachers and staff at HAMK really facilitate you in various activities in order to build yourself a good study portfolio and highlight your CV for your future careers.
So, in general, don't hesitate to apply for the International Business degree program at HAMK, if you are pursuing a Bacherlor's degree of business studies in English in Finland.
Written by: Le Doan, from BNI18