Hunger and poverty are familiar to most students, especially since Covid. Work training and summer jobs have been delayed or cancelled, service industry has been forced to lay off people, the price of food has gone up, and discounted meals have not been available due to the closing of university cafeterias. Fortunately, food aid has been available. In Hämeelinna alone, the need of food aid has gone up ten percent in a year.
Here are five books on hunger and poverty. For more reading tips, see HAMK library favourites.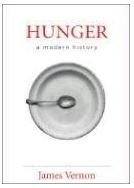 Vernon, J. (2007). Hunger: A Modern History. Harvard University Press.
Vernon focuses on the birth of British welfare state, highlighting the fundamental shift of public opinion about hunger and poverty. In the late 18th century, the poor were considered as morally deprived. With the advent of colonialism views begun to change and humanitarianism started to emerge. Vernon is not satisfied with stating historical facts, rather he attempts to show how hunger has shaped Britain and its politics through the ages, towards the modern social democracy it is today.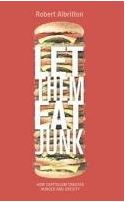 Albritton, R. (2009). Let Them Eat Junk: How Capitalism Creates Hunger and Obesity. Pluto Press.
The so-called hidden hunger, or malnutrition, is a very real problem of the capitalist economy. We eat bad foods, whether because they are cheaper or taste better, or for other reasons. Albritton's view is that as long as our food system is based on profit, there will be no change for the better. He does not blame the food industry, but rather focuses on capitalism itself. He has some ideas on how to change things, but none of them were new event at the time of publication. He does, however, have some interesting insights worth exploring. As a pamphlet, this book is well worth a read.

Inchauste, G. & Azevedo, J. P. (2014). Understanding Changes in Poverty. World Bank.
Between 1990 and 2010, the number of people living in extreme poverty has decreased an impressive 43 percent. This change cannot be explained away by a change in how extreme poverty is defined; there must have been changes that have had a positive impact. Inchauste and Azevedo found that the largest contributor to poverty reduction was, in fact, the growth in income per worker – as opposed to growth of the number of employed workers. There were other contributing factors, but their impact was relatively small.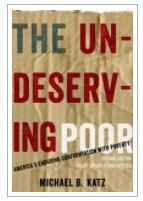 Katz, M. B. (2013). The Undeserving Poor: America's Enduring Confrontation with Poverty. Fully Updated and Revised. Oxford University Press.
In his excellent book Katz discusses three main issues around poverty: who deserves help, how that help impacts the needy and the community itself, and what we as human being owe to each other. He follows the American history and shows how the perception of poverty has changed with time. When we understand what is behind poverty, we have a better chance of solving it.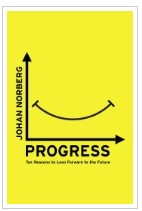 Norberg, J. (2016). Progress: Ten reasons to look forward to the future. Oneworld Publications.
Let us end the list with a note of optimism: despite the doom and gloom of daily news, Johan Norberg reminds us that things are, in fact, better than ever before. He uses historical data to prove that "the good old days" were really not that good. Many things have improved dramatically: food, sanitation, and health, to name just a few. Extreme poverty has been decreased to a marginal phenomenon, and poor countries have started to grow faster than rich. We are, according to Norberg, living the golden age.
Also available as an audio book.
Thank you for the image: Wokandapic @ Pixabay