According to Cambridge dictionary, an enterprising person is "good at thinking of and doing new and difficult things". The European Entrepreneurship Competence Framework  lists as many as fifteen different skills that are included in the entrepreneurial mindset and should be embraced by HAMK students, as well.
Here are five books on entrepreneurship. For more reading tips, see HAMK library favourites.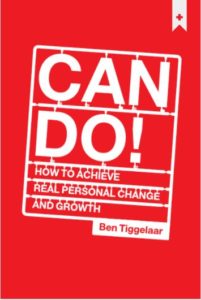 Tiggelaar, B. (2007). Can Do! How to achieve real personal change and growth. Marshall Cavendish Asia.
One of the things that distinguishes successful people from the rest of us is their can-do attitude. No matter what life throws at them, they change and adapt and move on. According to Tiggelaar, we can all do the same by changing our behaviour. He has three simple principles: we have to realize new behavioural habits, we have to manage intentions and change situations, and change takes time, attention and energy. Simple, isn't it?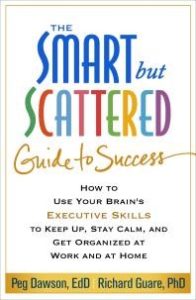 Dawson, P., & Guare, R. (2016). The smart but scattered guide to success. Guilford Publications.
Dawson and Guare tempt us by promising, that this book will help us achieve more with less stress. This can be achieved by learning how to maintain focus, meet deadlines and tolerate pressure. The authors introduce us to science-based strategies and concrete examples on improving our "executive skills": improving our memory, planning, organization etc. They also talk about topics often ignored, like response inhibition and emotional control.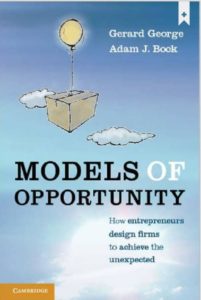 George, G. B., Bock, A. J. & George, G. (2012). Models of opportunity: How entrepreneurs design firms to achieve the unexpected. Cambridge University Press.
This book is built on an exciting premiss which states that rather than exploit new ideas, innovative entrepreneurs design organizations to make sense of unlikely opportunities. The authors focus on six insights: rethinking organizations, appreciating opportunities, remodelling, building bridges, inspiring the narrative and embracing opportunities. Numerous case studies of innovative companies substantiate the authors' insights.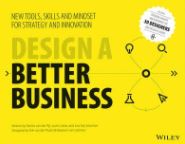 Van Der Pijl, P. L., Lokitz, J., Solomon, L. K., van der Pluijm, E. & van Lieshout, M. (2016). Design a Better Business. John Wiley & Sons.
According to the authors, "Design is fundamentally about enhancing the way to look at the world." It is the way to survive in the everchanging world. This book guides you in a very practical way from an idea to scaling it to good business. Over twenty tools and more than fifty case studies balance the theory with real life examples. The visual layout is also a huge plus.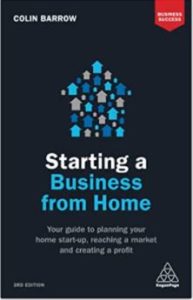 Barrow, C. (2017). Starting a business from home. (3rd edition.) KoganPage.
Barrow's book is a practical guide for anyone starting a business from home. It covers all important topics: market research, business ownership, managing your finances, marketing, and more. Each chapter is packed with exercises and end of chapter actions. Case studies of successful businesses that began in the home provide inspiration and showcase best practices.
Thank you for the image: Jill Wellington @ Pixabay