In Finland, we celebrate game week in the second week of November. The five books highlighted here examine games and gaming from different perspectives, from game design to e-sports. The use of e-books requires HAMK credentials.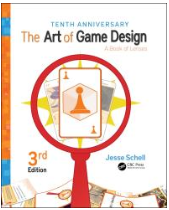 Schell, J. (2020). The art of game design: A book of lenses (3rd edition.). CRC Press, Taylor & Francis Group.
Schell's book is a great place to start if you want to design games: it is a clear and comprehensive presentation of the tools and techniques needed. As the title states, this is all about game design: ideas, stories, game mechanics, player experience, and much more. The lenses mentioned in the title refer to questions that you can ask about your game in order to develop and improve it.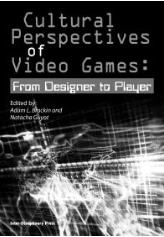 Brackin, A. L. & Guyot, N. (2020). Cultural Perspectives of Video Games: From Designer to Player. Brill.
Video games unite people in a way that cannot be understood by people outside of it. Brackin and Guyot attempt to describe the video game culture by giving voice to the people immersed in it: scholars, designers, developers and gamers. Their individual contributions have been divided into three sections: Gaming and society, Design, creative steaks & goals, and finally the Video game industry.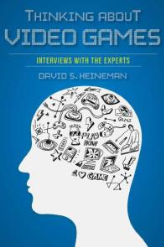 Heineman, D. S. (2015). Thinking about video games: Interviews with the experts. Indiana University Press.
Much like the previous book, this is also a compilation of real experts. Heinemann has interviewed eleven experts from game designers to scholars. The interviews are rather formal when compared to free discussion, but make interesting reading. Again, the book has been divided into three separate themes: history, economy and culture.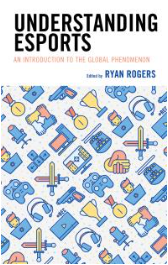 Rogers, R. (Ed.). (2019). Understanding esports: An introduction to the global phenomenon. Lexington Books/Fortress Academic.
This particular book perhaps works best as an introduction to e-sports, connecting professional gaming into the world of academia. Expert articles have been divided into several themes, from the evolution of e-sports to fans & players and games & genres. Despite the title, American point of view is very much in evidence.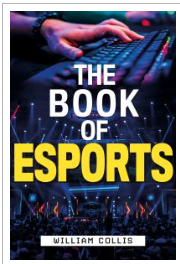 Collis, W. (2020). The book of esports. RosettaBooks.
Collis has written an excellent alternative for all those who want to learn about the world of e-sports. His stories are both interesting and entertaining, making the book an easy read also for non-gamers.
Thank you for the image:  Felix Lichtenfeld@Pixabay