Digital Solutions & Platforms, DISP for short, is a development team operating in the HAMK Smart research unit. It is focused on producing technological solutions for both the research unit's own needs and other HAMK units. We have also implemented various interesting projects as direct assignments in collaboration with the business sector. Our team is focused on developing three key areas of digital technology: application development, Internet of Things (IoT), game engine utilisation and XR technologies.
Application development
DISP has been doing application development right from the outset, and our operations have developed and increased enormously since then. Today, our activities include mobile and web application development and integration with other DISP areas, i.e., game engines and IoT. Applications may serve as a way of presenting data from IoT sensors, or they may be developed using the Unity game engine. Applications may also be used for viewing, for example, AR content.
We develop applications for actual functional uses and, whenever possible, utilise new technologies and open source solutions in the development work. Students are involved in the development through different projects or their theses. Read more about the technologies used in the implementation descriptions available on our website. The applications are targeted to sectors such as tourism and bioeconomy.
Game engine utilization and XR technologies
Since 2018, we have been systematically building up our expertise and knowledge related to game engines and the relevant technologies. Serving as development platforms, game engines offer extensive opportunities, and the relevant technologies, such as AR, MR, VR and XR, only increase the opportunities. However, from the very beginning, the focus of our work has been on how to apply these technologies in different areas.
Within the HAMK Smart research unit, these technologies offer new opportunities for creating end products and combining many fields of competence (e.g. IoT sensor data, data analytics, pedagogy competence, etc.) in ways that are of interest to the end users.
Internet of Things
The range of IoT technologies is wide and enables their application in many different areas. In general, IoT systems consist of cloud platform solutions and sensor technologies, allowing the generation of data on processes and different subjects. Various technologies can be utilised to produce visualisations, analyses and guiding functions for sensor data.
In the research unit, IoT technologies enable a variety of uses with extensive scopes, which makes limiting the activities difficult. The technologies allow, for example, production of data for the needs of various sectors, such as data analytics. The most common areas of use are bioeconomy, industry and property management.
The most useful results are generated through cooperation with our other development teams
Other development teams in HAMK Smart in addition to DISP include the Data and Business Analytics team (DBA) and the Design for a Good Digital Life team. We work in close collaboration with both of them. Our common goal is that the solutions we produce would provide the users with right information to support their decision-making that is communicated in a manner they can understand.
The DBA team's competence includes integrating analytical methods, machine learning and artificial intelligence into the whole and visualising the results produced by these methods. The team offers HAMK's research and development activities the expertise and experts in the above-mentioned areas of digitalisation and analytics.
The Design for a good digital life team focuses on user experience and emotional design, and applies design thinking to research and product development projects. The research results include new, useful and attractive prototypes for products and services, theoretical models, design tools and indicators.
For students
It is important for us to be involved in the development of teaching and, above all, to offer HAMK students participating in our projects challenging but interesting opportunities to develop their competence and gain work experience during their studies. We are active in assigning project work, traineeships and theses, and every year we carry out very interesting projects coordinated by students.
You can find a lot more information on the implemented projects, publications and our experts on the development teams' websites. If you feel that you might be interested in cooperating with us or need our expertise or otherwise want to hear more about us, do not hesitate to contact us!
Digital Solutions & Platforms team leader: Joni Kukkamäki 
Data and Business Analytics team leader: Olli Koskela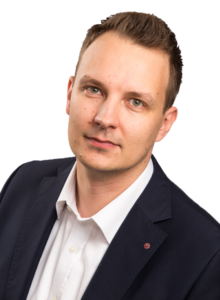 Joni Kukkamäki, Research Manager, DISP team leader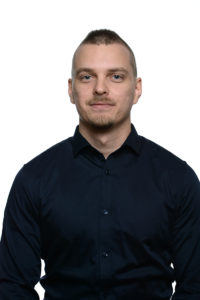 Juuso Saarinen, Software Developer, DISP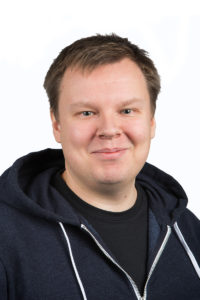 Juha-Matti Torkkel, Solution Specialist, game engines and XR development, DISP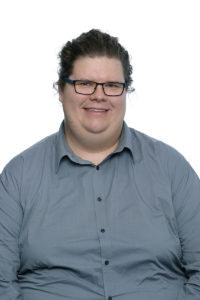 Atte Partanen, Solution Specialist, Internet of Things, DISP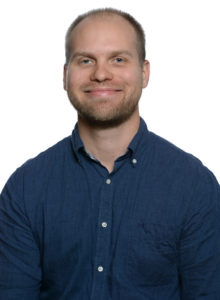 Olli Koskela, Research Manager, DBA team leader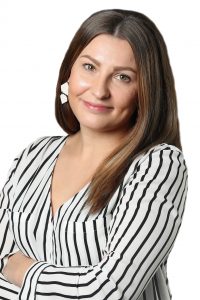 Minna Tarkkala, Business Development Specialist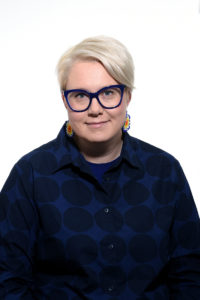 Satu Jumisko-Pyykkö, Principal Research Scientist, Design for a good digital life team leader