In English below
HAMK International esittelee jatkossa kuukausittain kuukauden vaihtarin. Kuukauden vaihtari on HAMKin tutkinto-opiskelija, joka opiskelee tai on työharjoittelussa ulkomailla. Helmikuun kuukauden vaihtari on Ella, joka suorittaa sosiaalityön harjoitteluaan parhaillaan Australiassa!
"Teen harjoitteluvaihtoani Australiassa, Brisbanessa. Harjoittelupaikkani on Finncare, joka tuottaa palveluasumista suomalaisille ikäihmisille. Valitsin harjoittelupaikakseni Finncaren, koska sosionomin rooli ikäihmisten parissa tehtävän työn parissa kiinnosti minua. Tulin Australiaan Singaporen kautta, jossa vietin kolme päivää. Ennen harjoitteluni alkua lomailin kolme viikkoa Sydneyssä, Byron Bayssa ja täällä Brisbanessa. Antoisinta on ollut uusiin kulttuureihin ja ihmisiin tutustuminen. Olen viihtynyt Australiassa hyvin ja etenkin ihmisten positiivisuus ja auttamishaluinen elämänasenne on yllättänyt.
Vinkkini vaihtoon lähtöä miettiville on: Lähde! Varmasti tulee olemaan yksi parhaimmista päätöksistä, joita itseäsi kohtaan teet. 😊"
Ellan elämää Australiassa voit myös seurata Instagram-tilillä ellaustraliassa.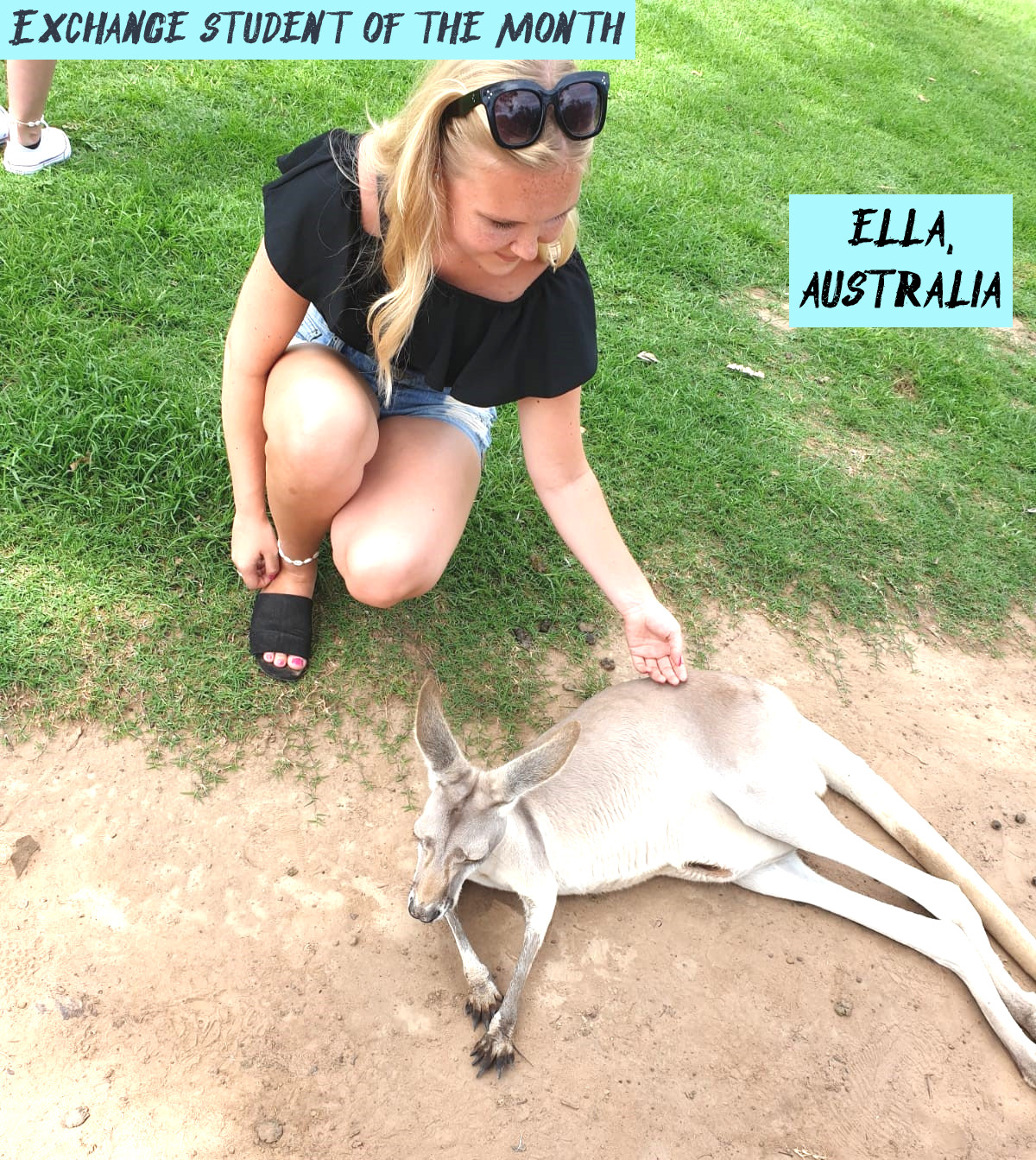 From now on HAMK international presents every month the exchange student of the month. Exchange student of the month is HAMK's degree student who is studying or completing a work placement abroad. February's exchange student of the month is is Ella, who is currently completing her Social Services work placement in Australia!
"I am completing my work placement in Brisbane, Australia. My work placement is at Finncare, which offers assisted living for Finnish senior citizens. I wanted to work at Finncare, because I find working with elderly as a Bachelor of Social Services interesting. I came to Australia through Singapore, where I spent three days.Before the beginning of the traineeship I had a three week holiday in Sydney, Byron Bay and here in Brisbane. Most rewarding experiences have been getting to know new cultures and people. I have enjoyed my time here in Australia and especially surprizing I find the positivity and the helpful attitude of people.
My tip to all students considering exchange is: Go! It will be one of the best decisions you will make. 😊"
You can follow Ella in Australia also on her Instagram-account ellaustraliassa.