Hi everyone! I'm Erkka, a Finnish IT student who recently went on an exchange to Bremen, Germany. I thought I would share some tips on what to pack with you for your trip.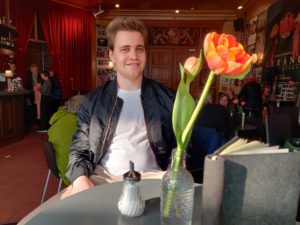 Firstly, let's talk about the weather. Bremen has a maritime climate, meaning that it can be quite chilly and rainy, even in the summer months. So, be sure to pack some warm and waterproof clothes. I found that a good raincoat, waterproof shoes, and an umbrella were essential items for my time in Bremen.
Secondly, you'll want to pack some comfortable shoes for walking around the city. Bremen is a very walkable city, and you'll likely spend a lot of time on your feet exploring all that it has to offer. So, pack some shoes that you can wear all day without getting sore feet.
Next, let's talk about electronics. If you're an IT student like me, you'll definitely need to bring your laptop with you. I found that it was helpful to have a backpack that could fit my laptop. Also, remember to bring any necessary chargers and adapters for your electronics. However, Germany uses the same type of power outlet as Finland, so that is something you won't have to worry about.
When there is no outlet nearby, a large power bank goes a long way.
One thing that surprised me during my time in Germany was how much Germans love paying with cash. Not all businesses accept digital payments, so it's a good idea to always carry some cash with you.
Another thing to consider is bringing some Finnish snacks or treats to share with your new friends in Bremen. I found that my Finnish classmates and I bonded over sharing our favorite Finnish candies and snacks with our German classmates. It was a fun way to share a piece of our culture with them.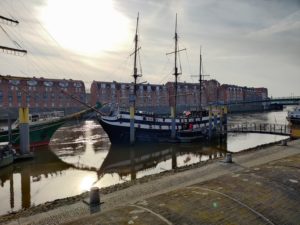 Lastly, don't forget to bring some form of identification with you, such as your passport or ID card. You may need it to get through airport security and to check into your accommodation in Bremen.
Overall, these are just a few of the essential items that I found helpful to bring with me on my exchange to Bremen. Your packing list may vary depending on your own needs. Hopefully this gives you a good starting point to ensure that you have a comfortable and enjoyable experience in Bremen. Viel Glück!
Erkka Finér
Information and Communication Technology student