This famous quote from Albert Einstein exactly describes how I feel when I have been working in the Global Education Team of HAMK for five months by now.
I am from Guangzhou, China and have been in Finland for eight years. In China, I made a Bachelor's Degree in International Business English and I have more than ten years' experience in international marketing working for various multinational companies and organizations, for example in Dell Computer, British Embassy, ACCA and Manroland. I have been a project manager of an influential national marketing campaign for four years.
In Finland, I have studied a Master's Degree in intercultural communication. I have worked as a Trainer of Intercultural Communication Skills in the public sector, for example at the University of Jyväskylä, Crisis Management Center (CMC) Finland. My academic interests are intercultural business and crisis communication.
I feel so lucky and glad that I was recruited to the wonderful Global Education of Häme university of Applied Sciences (HAMK) as soon as I finished my studies of Finnish language and culture at the University of Tampere. At HAMK, I have something new to learn every day, for example, student-centered pedagogy, phenomenon-based learning, and new  learning environment.
I meet new teachers from variety of schools almost every day, as our team co-operates with other educational institutions to design and deliver the continuing education programmes worldwide. The more I talk with our experienced teachers, the less I know, as how Research Director of School of Teacher Education Martti Majuri said when I joined HAMK on the first day. I really have so much to learn.
In further, I learn some new words or interesting idioms of Finnish language from my nice colleagues every day. Here I would like to thank all of my team mates who make it a point to speak Finnish with me slowly. I particularly thank my supervisor, Director of HAMK Global Education Maaret Viskari, for patiently correcting my pronunciation and explaining the differences between the synonyms.
In addition, I have a great opportunity to share my experience and understanding of intercultural communication for the students in some classes. Although our work is often very hectic, we are able to manage it well, as we support each other unconditionally. As what my colleague Educational Specialist Nana Niskanen said, we are the winning team.
杨霭云
全球教育助理
海门应用科技大学 (HAMK)
"我学得越多,就越觉得自己知道的越少"
—-爱因斯坦
爱因斯坦的这句名言恰好描述了我在HAMK全球教育团队工作5个月以来的感受。
我来自中国广州,在芬兰学习和工作有8年了。在中国,我拥有国际商务英语学士学位和10多年的国际营销经验,曾在戴尔电脑、英国领事馆、特许公认会计师公会(ACCA)和曼罗兰等跨国公司和机构工作。我曾担任某一极具影响力的全国性营销活动项目经理四年之多。
在芬兰,我拥有跨国文化沟通硕士学位。我曾在如Jyväskylä大学、芬兰危机管理中心(CMC)等政府部门担任跨国文化沟通技能培训师。
当我在坦佩雷大学完成芬兰语言和文化的学习后,我能成为如此优秀的HAMK全球教育团队中的一员。为此, 我感到非常高兴和幸运。
在该团队里,每天我都有新的东西去学习,例如,以学生为中心的教学法、基于现象的学习和学习环境等。
每天我都会与不同学院的不同老师接触,因为我们的团队需要与其他学院一起设计和提供全球范围内的继续教育培训。与经验丰富的老师接触得越多,我就越觉得自己所知道的越少。正如在我加入HAMK的第一天时Martti跟我说的,我真的有很多东西还需要学习。
每天我都可以向同事们学习芬兰语的一些新单词或有趣的成语。在此,我要感谢我的所有队友,他们特意放慢速度跟我讲芬兰语。我特别感谢我的主管Maaret耐心地纠正我的发音并解释同义词之间的细微差别。
此外,我还有很好的机会能在某些课堂上与芬兰的学生们分享我在跨国文化沟通方面的经验和看法。
虽然我们的工作经常是非常繁忙的,但我们都能够把工作做得很好,因为我们是无条件地帮助彼此的。正如Nana所说的,我们是一支成功的团队J
另外,我在学术方面的兴趣主要是跨国文化商务沟通和跨国文化危机沟通。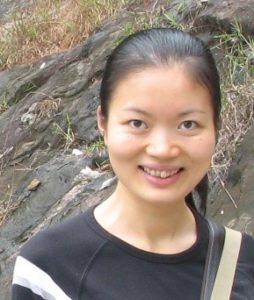 Aiyun Yang
International Assistant
Global Education
Häme University of Applied Sciences (HAMK)

Further reading:
Chen, Z., Ryymin, E. & Kunnari, I. (2018). Inspirations of Vocational Teachers' Education from Finland to China. HAMK Unlimited Professional 28.5. 2018.
Chen, Z., Ryymin, E. & Kunnari, I. (2018). The Comparisons of Vocational Teacher Education in Finland and China. HAMK Unlimited Professional 18.5.2018.