In October 2020, HAMK kicked-off a brand-new Erasmus+ -project in Future Work research area of HAMK Edu. The two-year project is called "Innovative Training Solutions for Learning at Work in Disruptive Industries" aka #StiLLLearning.
The goal of the project is to investigate key competences, both domain-specific and generic, in highly employable industries in Europe that are strongly experiencing digital disruption and automation, and now also Covid-19. Based on the research results the project aims to co-create new training solutions for learning at work with partner companies. The project results of best practices will be published openly for all interested competence developers.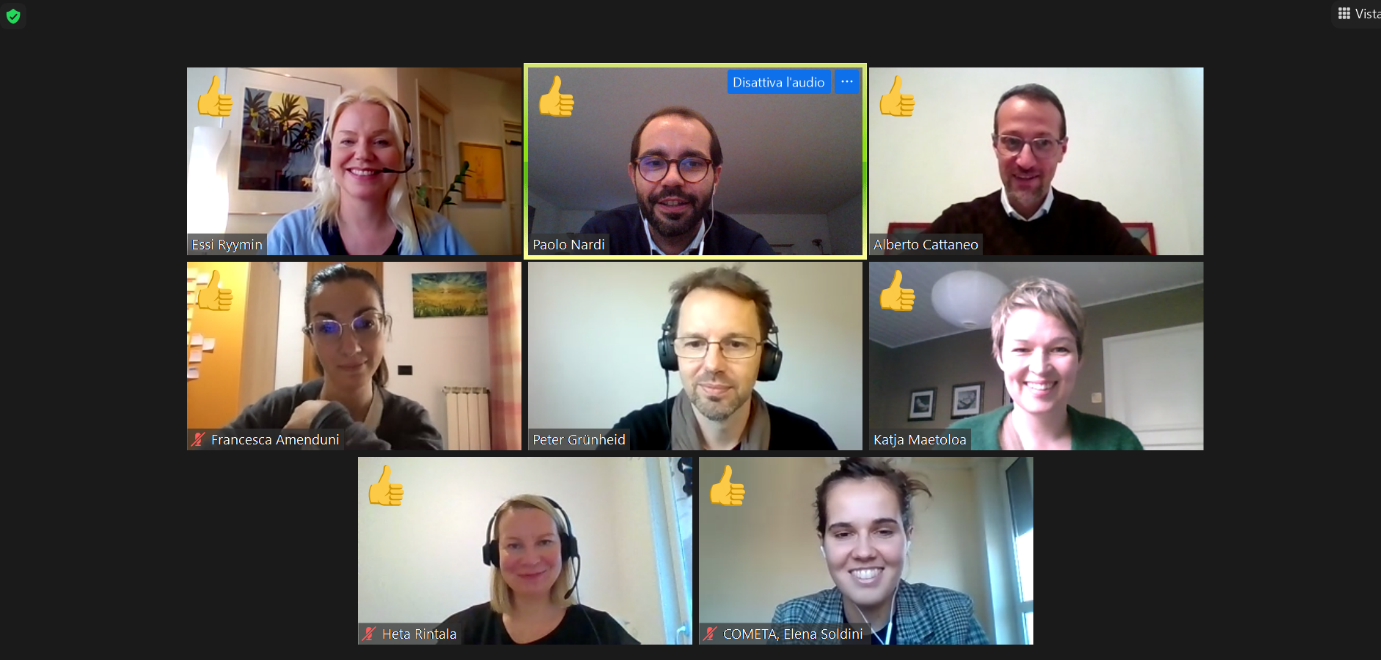 The project is coordinated by HAMK and the partners are Cometa Formazione from Italy, Bildungswerk der Niedersächsischen Wirtschaft Gemeinn GmbH (BNW) from Germany and Swiss Federal Institute for Vocational Education Training (SFIVET) from Switzerland.
The partners are experienced researchers, educators and collaborators with industries: Cometa Formazione (Italy) has strong networks in entrepreneurship of tourism and the textile industry in Northern Italy and it is rewarded for innovative education and promotion of social inclusion. BNW (Germany) collaborates with the German technology industry in education and development, for instance, with German premium car brands. Its interests cover robotics, Industry 4.0 as well as the future skills of employees.
SFIVET (Switzerland) is the national organizer and researcher of Swiss vocational education, which is ranked the best in the world based on the most highly skilled workers and the employability of its graduates. HAMK's strengths lie in innovative learning and teaching methodology and its new strategic emphasis of researching and developing continuous learning at work in close collaboration with Finnish large companies.
The countries have invited different branches of industry to join the research, development and innovation process. Finland and Germany will collaborate with manufacturing industries and large companies, whereas Switzerland and Italy will interact with ecosystems of SMEs (small and medium-sized enterprises) representing textile and design, tourism and travel.
Although the companies speak for different branches, countries, and cultures, the StiLLLearning -project consortium wishes to challenge the whole network to cross-fertilize and share the ideas of new competence development in the digital disruption over the boundaries. The joint goal is to enhance competence, competitiveness, and creativity in embracing rapidly transforming work in Europe.
The kick-off meeting was organized online, and later several work meetings. The project was also recognized by the Minister for Federal and European Affairs and Regional Development of Germany, Mrs. Birgit Honé giving us her highly esteemed greetings. The Minister gave a speech in BNW's online educational ecosystem "Online-Barcamp" for companies and educators from Lower Saxony, Germany. She expressed her appreciation for European collaboration in the StiLLLearning-project in tackling the joint challenges of work and learning and wished all the best for the project.
You can follow the #StiLLLearning_EU journey with the hashtag in Twitter, Linkedin and Facebook. Stay tuned!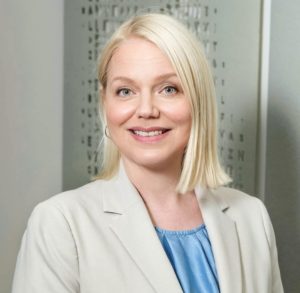 Essi Ryymin
Principal Research Scientist, Project Manager
Häme University of Applied Sciences

StiLLLearning HAMK team:
Essi Ryymin, Principal Research Scientist (Lead, Company Relations)
Heta Rintala, Principal Research Scientist (Research)
Katja Maetoloa, Educational Developer (Finances, Quality)
Hanna Lindroos, Project Coordinator (Finances, Dissemination)
Annukka Pesonen, Senior Lecturer (Digital Solutions)
Further readings:
HAMK tutkii jatkuvaa oppimista ja kehittää innovatiivisia koulutusratkaisuja murrosaloille (2.12. 2020)
Kim, K. G., Oertel, C., Dobricki, M., Olsen, J. K., Coppi, A. E., Cattaneo, A., & Dillenbourg, P. (2020). Using immersive virtual reality to support designing skills in vocational education. British Journal of Educational Technology, 51(6), 2199-2213.
Cattaneo, A. (2020). Pedagogical Model for Video-Supported Collaborative Learning. In E. Burns & M. Koskinen (Eds.), Video-Supported Collaborative Learning. Teacher's Manual (pp. 21-24). Publications of JAMK University of applied sciences series (pp. 21-24). Jyväskylä: JAMK University of Applied Sciences.