What has the Design Factory PDP experience been like during this COVID-19 quarantine?
On March 13th and 17th 2020, it was announced that Aalto and HAMK University doors will be closed to staff and students. Until the doors are opened again and new regulations are informed, everyone has been placed in quarantine. These regulations are because of the COVID-19 (Coronavirus). This required new solutions from Design Factories with their PDP students and ways of enabling working on their projects.
Aalto Design Factory
During the first month of quarantine, the PDP experience from my point of view has been interesting to say the least. Concerning the ADF (Aalto Design Factory) PDP project, this quarantine did not really change anything because our work was mainly centered in research and analysis. ADF had created an online coffee corner on the ZOOM chat platform, where students could on Tuesdays and Thursdays could "pop in" and talk about their projects or other subjects.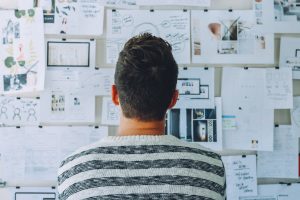 Originally, our ADF PDP group did have some plans of 3D printing models for the project. Though we did not see it as a priority because the outcome would not really give us much in return compared to the work time needed for it. Thus, we "sticked" to our original plans for developing our research and finding a solution for a platform to put everything together. Otherwise our group working has been the same since the beginning with some small "bumbs" during the road toward the finish line. These "bumbs" mainly concerning our communication and getting out of the researching phase into the development phase.
More about my ADF PDP experience can be read from my blog post.
Hamk Design Factory
Then concerning Hamk DF PDP. We had our first remote meeting with the students with most of the students being online. After this each group had a meeting with a DF staff member. The idea for the staff being available for each group was to increase the communication and update flow of each project progression. This also gave the students reinsurance that they always had someone to contact from DF staff, who could help them in their project.
HAMK DF also created a Discord channel, where students and staff could join and have live conversations concerning work, projects or group meetings in online war rooms (channels) or general chat. This Discord channel would be open all the time and during working hours the staff would be also available. The idea with this, was to create a DF reception type of scenario but except in online remotely. For example, a student could "walk" into the channel, where staff would already be online having normal conversations.
Problems faced
One of the main problems both Design Factory PDP courses faced. Is the risk of students not attending to the remote meetings and communication dropping between the students, stakeholders and DF staff. Luckily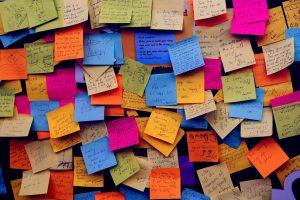 these problems were faced early on, by planning and thinking possible solutions for the students.
The first couple of weeks of quarantine seemed to go by with ease without too many complications. Some main issues, which were brought up in both Design Factories, were that how would the Final Gala be held. Mainly because both PDP galas were planned to be held during mid-May.
Solutions
ADF solved this by extending the date of their final gala, which will now be held in mid-August. This gave the PDP students more time to work on their presentation ideas, videos, posters and so on. Hamk DF on the other hand, decided to keep their schedule as planned because they will be holding another PDP course after summer. HAMK DF solution for the mid-May Final Gala, is that we would benefit the Glue virtual reality platform and we would hold our Gala in a virtual reality space remotely.
One of our Design Factory staff, who is experienced in VR equipment and platforms, is developing this idea to suit our PDP Final Gala. He is also helping our students to get familiar with the Glue software. The idea is to create as real as possible live presentation remotely of each project with the students,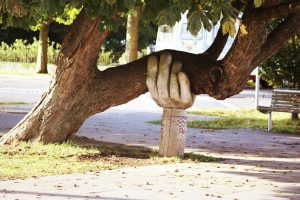 stakeholders and the DF staff. If the VR solution does not work or is not the most optimal option for the final gala, then we will try another solution using other platforms like Teams, ZOOM, etc.
Another problem, which Hamk DF faced was how to provide workshops remotely for the PDP students? This was solved by creating workshops, which can be provided remotely. Like for example working with Adobe -, Inkscape -, Fusion 360 software.
Overall
My work has mainly been towards 3D modeling different type spaces, HAMK DF PDP student guidance, communication development and visiting the campus once per week. During the visits, I make sure that the machinery in the department are in working order, when we get back.

Alas, during these circumstances we must invest in communication and planning processes. So we can offer as much support as possible to our students and colleagues. We need to adapt and develop our actions rapidly so we can offer even better solutions as soon as possible. During these type situations, communication, feedback and analysis is the key towards an even better goal.

"The shift has begun… What a great opportunity to do some of those things we always wanted to do but were too busy to do them." – Yanique Francis, 17th of March 2020
HAMK Design Factory PDP is part of Häme Design Factory project