Tuutorit ovat olennainen osa opiskeluyhteisöä sekä tärkeä tuki uudelle opiskelijalle etenkin opintojen alkuvaiheessa. Uusien opiskelijoiden tukeminen sekä opinto-ohjaajien ja muun henkilökunnan avustaminen orientaatiossa ja uuteen ympäristöön tutustuttamisessa ovatkin tuutorien keskeisimpiä tehtäviä.
Ennen tuutorina toimimista opiskelijat osallistuvat tuutorikoulutukseen, jonka tavoitteena ja tarkoituksena on perehdyttää tulevat tuutorit keskeisiin sisältöihin korkeakoulun ja opiskeluympäristön toiminnassa sekä vahvistaa heidän taitojaan ryhmän ohjaamisessa ja erilaisten ihmisten kohtaamisessa.
Oman koulutuksen parissa työskentelemisen lisäksi tuutorit tekevät yhteistyötä myös muiden tuutorien kanssa – kampuksittain ja eri koulutusalojen kesken. Vertaistuutorivuoden jälkeen opiskelija voi jatkaa vastuutuutorin roolissa, jossa hän auttaa uusia tuutoreita tehtävässään. Opiskelija voi kouluttautua myös kansainvälisyystuutoriksi vaihto-opiskelijoille tai vieraskielisten koulutusten tutkinto-opiskelijoiden tueksi.
Tutors are an important part of study community specially in the beginning of studies. They work together with guidance counsellor and other staff in order to help new students to find their way in the new environment.
Before becoming a tutor, students must attend to tutor training. During training students become familiar with the functions of the higher education institution and the study environment. Training sessions also strengthen the ability of a tutor to work as a responsible peer guide and to encounter and act in different guidance situations.
Students will work as tutors in their own degree programme in cooperation with other trained tutors – also from other degree programmes. Tutors can also complete additional international tutor training after the basic training sessions and work as international tutors. It is also possible to work as a responsible tutor, as a peer-to-peer leader, guide and support for tutors performing their first year.
Tänä vuonna suomenkielisessä tieto- ja viestintätekniikka, biotalous -koulutuksessa tuutoreina toimivat Ella Arkkila, Milla Jussila ja Saara Somerikko.
This year the Finnish speaking degree programme in ICT Bioeconomy has three tutors: Ella Arkkila, Milla Jussila and Saara Somerikko.
Ella Arkkila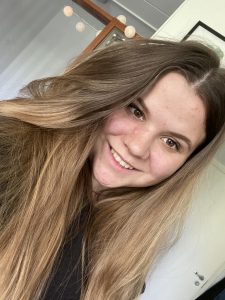 "Minun nimeni on Ella Arkkila. Olen asunut koko ikäni Forssa-Jokioinen akselilla. Olen erittäin kiinnostunut urheilusta ja nuorien harrastajien valmentamisessa. Omaa kokemusta löytyy ringetestä, jota olen koko ikäni harrastanut ja viimeiset kolme vuotta valmentanut. Toinen mielenkiinnon kohde on ympäristö ja luonto, joista sain innon lähteä opiskelemaan biotalouden insinööriksi."
"My name is Ella Arkkila. I've lived my whole life in Forssa region. I am really interested in sports and coaching young sport enthusiasts. I have played ringette for my whole life and during the last three years I've also coached. Another interest I have is environment and nature – that is why I became interested in studying ICT engineering and bioeconomy."
Milla Jussila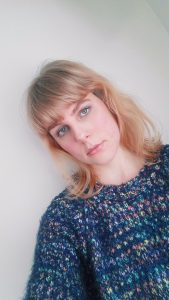 "Olen Milla Jussila ja olen kotoisin Naantalista. Olen kiinnostunut ympäristöasioista ja luonnosta ylipäätään – tämä on osittain syynä siihen, miksi opiskelen bioinssiksi. Lisäksi olen kiinnostunut politiikasta, feminismistä sekä taiteilusta."
"My name is Milla Jussila and I come from Naantali. Environmental issues and nature are my interests as well as politics, feminism and arts. Being interested in environment and nature got me interested in this degree programme as well."
Saara Somerikko
"Olen Saara Somerikko, 21 vuotta. Olen asunut koko ikäni Salossa, kunnes sain opiskelupaikan täältä Forssasta. Olen kirjoittanut ylioppilaaksi vuonna 2018 Halikon lukiosta. Tykkään vapaa-ajalla käydä kuntosalilla, olla perheeni ja koirieni kanssa sekä rentoutua kavereiden seurassa. Hain tälle alalle, koska minua kiinnostaa se, miten voimme tehdä asioita paremmalla, kestävämmällä ja luontoystävällisemmällä tavalla. Lisäksi olen innoissani siitä, että saan oppia tärkeitä asioita tieto- ja viestintätekniikasta, sillä koen että niitä taitoja tulen tarvitsemaan monella alalla tulevaisuudessa."
"My name is Saara Somerikko. I had lived my whole life in Salo, until I got accepted to this degree programme in Forssa. I graduated from Halikko high school in 2018. During my free time I go to the gym, spend time with my family and dogs and relax with my friends. I applied to this degree programme and this field because I'm interested in better, more sustainable and environmentally friendlier ways to act. I am also excited to learn important knowledge related to ICT, because I think that I'm going to need it in the future on different fields."
Teksti ja käännökset / Text and translations:
Satu Alatalo, opinto-ohjaaja, tieto- ja viestintätekniikka, biotalous, Forssa / Guidance counselor, DP in ICT Bioeconomy, Forssa
Ella Arkkila, Milla Jussila ja Saara Somerikko