Edes kesällä, opiskelijoiden siirryttyä kesälomille kampus ei hiljene täysin, vaikka näinä poikkeuksellisina aikoina henkilökunta onkin työskennellyt kotitoimistoista käsin. Lue alta, millaisia työtehtäviä opinto-ohjaajan, opintosihteerin ja koulutusassistentin työnkuvaan ja kesään kuuluu.
Even in the summertime when students have started their summer holiday the campus isn't completely quiet – though during these exceptional times the staff  is working from home offices. Take a quick glance how Study Advisor, Study Secretary and Education Assistant work – also in the summer.
HAMKissa koko oppimisyhteisö kehittää, tukee ja ohjaa opiskelijaa opintojen ajan. Ohjaus ja neuvonta ovat opiskelijan aktiivisesti hyödynnettävissä läpi opintojen; tarjolla on sekä etukäteen suunniteltua että tilanteen mukaista, henkilökohtaista ohjausta. Ohjauksesta on hyötyä erityisesti silloin, kun opiskelussa tulee eteen valintatilanteita tai nivelvaiheita, pohditaan työharjoittelua tai vaihtoa, tai opinnot ovat jo loppusuoralla. Tukea ja neuvoja on toki saatavilla koko opintojen ajan.
Yksi osa ohjauksen kokonaisuutta on opintojen ohjaaja. Tieto- ja viestintätekniikka, biotalous -koulutuksessa opinto-ohjaajana toimii Satu Alatalo.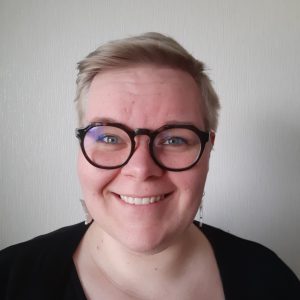 "Kesän aikana viimeistelen vielä edellisen kevään asioita ja samalla teen suunnitelmia seuraavalle lukuvuodelle. Suunnittelun ohessa päivitän materiaaleja ohjauksessa käytettäväksi sekä mietin aikataulutuksia ohjaukseen liittyen. Lisäksi vastailen hakijoiden ja opiskelijoiden yhteydenottoihin."
Lisätietoa HAMKin nettisivuilta opintojen ohjauksesta ja opintojen suunnittelusta.
At HAMK, the whole learning community supports students and their learning. Students can make good use of guidance throughout studies based on their personal needs and own activity. Guidance and counselling are valuable specially in situations where choices or updates regarding studies and study plans are made, work placement or exchange studies abroad are planned, or studies are on the homestretch. Nevertheless, support and advice for studies are always available.
Our Study Advisor in DP in ICT, Bioeconomy is Ms. Satu Alatalo:
"During the summer I finish off the previous spring and start to plan the following autumn. As a part of planning process, I update and create material and schedules for guidance sessions. In addition to that, I'm in contact with students and applicants also in the summer – in case there are some questions or issues that need clarifying, I'm here to help."
If interested, read more about guidance of studies and study planning on HAMK's websites.
Jokaiselta kampukselta löytyy opintotoimisto, josta opiskelija saa apua ja neuvoja opiskeluun liittyviin käytäntöihin. Opintotoimistossa opiskelijoita auttaa opintosihteeri, joka hoitaa monenlaisia opintoihin ja koulutukseen liittyviä asioita. Työnkuvaan kuuluu runsaasti erilaisia hallinnollisiin asioihin sekä neuvontaan liittyviä tehtäviä.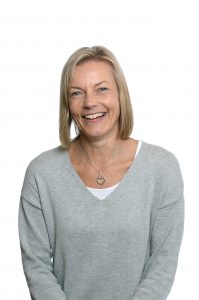 Forssan kampuksella opintosihteerinä työskentelee Hanna Kanerva. Kesäisin opintosihteerin työtehtävissä näkyvät erityisesti opiskelijavalintaan liittyvät asiat sekä sen myötä syksyyn valmistautuminen. Hanna on kesälomalla 9.7.-5.8., jos kaipaat apua tai lisätietoa opintoihin liittyvien käytäntöjen osalta, löydät lisätietoja opiskelijapalveluiden sivuilta tai voit ottaa yhteyttä osoitteeseen opiskelijapalvelut@hamk.fi 
HAMK offers student services to ensure a smooth progress of studies and help students to solve practical issues. Study secretaries represent Student Services on each campus, they handle a wide range of matters related to studies and education. Due to their versatile work description, they, for example, handle administrative tasks as well as give advice to students. During summertime, application periods and entrance examinations, preparations for autumn and new academic year are an essential part of study secretary's work.
Ms. Hanna Kanerva works as Study Secretary in Forssa campus. She is on vacation 9.7.-5.8., so if you need help with practical issues during summer, you can check Student Services' webpage or send an email to studentservices@hamk.fi
Koulutusassistentin työnkuva on varsin laaja ja monipuolinen. Satu Suoranta toimii koulutusassistenttina Forssassa ja Mustialassa.
Satu toimii opiskelijoiden ja opettajien apuna ohjaukseen ja opiskeluun liittyvissä asioissa. Työtehtävät vaihtelevat aina valintakokeista ja uusien opiskelijoiden orientaatiosta opinnäytetöiden kansittamiseen ja tapahtumajärjestelyihin saakka. Satu työskentelee pääasiassa vieraskielisten koulutusten ja kansainvälisen markkinoinnin parissa. Hän on apuna opiskelijoille koulutuksen yhteyshenkilönä käytännön asioissa.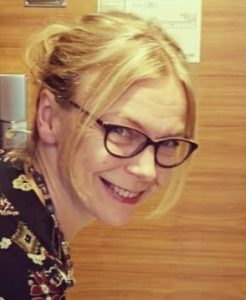 "Keväällä, kesää kohden mentäessä haku- ja valintaprosessit ovat käynnissä ja vähitellen valmistaudutaan jo seuraavan lukuvuoden alkamiseen. Toimin yhteyshenkilönä tuleville opiskelijoille ja vastaan heidän yhteydenottoihinsa sekä suunnittelen ja valmistelen opiskelijoiden vastaanottoa syksyä varten. Kevään ja kesän aikana päivitetään markkinointimateriaaleja ja suunnitellaan seuraavaa hakukierrosta HAMKin kansainvälisen markkinoinnin työryhmässä."
Satun tavoitat ottamalla yhteyttä sähköpostitse bioengineering@hamk.fi tai puhelimitse +358 50 5745 236.
Education Assistant's work description is quite extensive and varied. Ms. Satu Suoranta works as Education Assistant in both Forssa and Mustiala.
She helps students and staff with different matters related to studies and guidance. Her work ranges from entrance exams and orientation of new students to casing in theses and arranging events. She works with degree programmes taught in English and with international marketing. She is also contact person in DP for students concerning practical things.
"In the spring time, going towards summer application processes are in progress and preparations for the next academic year have begun. I work as a contact person for new students and help them with questions they have in mind. I also make plans and preparations for admission of students in the autumn. During spring and summer marketing material is updated and new plans for upcoming application periods are made in the HAMK International Marketing Team."
Contact information: Ms. Satu Suoranta, bioengineering@hamk.fi +358 50 5745 236
Text:
Ms. Satu Alatalo, Study Advisor, DP in ICT Bioeconomy, Forssa
Ms. Satu Suoranta, Education Assistant, DP in ICT Bioeconomy, Forssa
Photos: HAMK, Ms. Satu Alatalo, Ms. Kirsi Laaksonen